Rahu and Ketu are known as shadow planets, both are not visible with the naked eye and they do not have any physical existence. They are known as lunar nodes.  Rahu and Ketu are considered as important members of the family of Nava Grahas, the planets that strongly impact the lives of the people. In astrology, they connect you with your past and present birth. Ketu shows what your past birth was and Rahu shows why you are here on this Earth now. Rahu shows the unfulfilled desires from the past and Ketu shows what you left in the past. Rahu Ketu Transit has a great impact on a person life.
On the 7th March 2019, a significant astrological shift will happen: Rahu is going to transit into Gemini and Ketu will transit into Sagittarius. and remains there up to 23rd September 2020. Gemini is an earthy sign and is considered to be the sign of exaltation for Rahu.
Effects of Rahu Ketu Transit
As mentioned above Rahu and Ketu are about to change signs on March 7, 2019, and this transit may result in significant changes in your life.  Rahu transit has both positive and negative influence on a person's horoscope, depending on the position of Rahu in his/her birth chart. The house in which Rahu is present in the birth chart is the key to find your passion and career. They move in retrograde and are said to have a huge impact on our lives. During the transit, Rahu will generate opportunities from the features of the house it is transiting. So, you should identify the features of the house where Rahu is transiting and make the plan. Ketu also will bring it's own results in the house which it transits. Ketu represents isolation, detachment and spirituality. The house which Ketu transits will give you events which can trigger the sense of spirituality in you. The essence is that whichever house Rahu Ketu transits, it will be very eventful for the next 18 months.
Remedies for Ketu Dosha
Take a few grams of horse gram in a white cloth bag and keep it under your pillow before you sleep. You should feed crows with these horse grams in the next morning. Follow this for 9 consecutive days, and visit Lord Ganesha temple on the final day evening. Perform Pradakshina (Parikarma) at the temple and give possible offerings.
Get a Ketukavachayanthra and keep it with devotion.
Worship the deities of Ketu – Lord Ganesh and Lord Hanuman. Visit those temples daily and give possible offerings.
Keeping a Sudarsana chakra at home with daily chanting of the following sloka considerably reduces the ill effects of Ketu.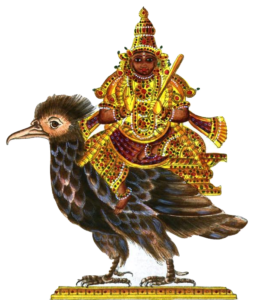 Ketu Mantra – 1
"Asmik Mandale Adhidevatha
Prathyadhidevatha Sahitham
Kekeegraham Dhyaayaami Aavahayaami
Shreem Om Namo Bhagavathi Shree Shoolini
Sarva Bhootheswari Jwala Jwalamayi Suprada
Sarva Bhoothaadi Doshaya Doshaya
Kethur Graha Nipeedithaath Nakshathre
Rashou Jaatham Sarvaanaam Mam
Mokshaya Mokshaya Swaha."
Ketu Mantra – 2
"Om Dhum Kem Ketave Namah"
Ketu Mantra – 3
"Palaasha Pushpa Sankaasham Taarakaa Grahamastakam
Raudram Raudraatmakam Ghoram Tam Ketum Pranamaamyaham"
Remedies for Rahu Dosha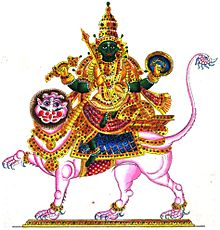 Rahu transit time period can be complicated according to the house and sign placement. During these eighteen months, you have to think realistically and plan for your future in a very practical manner. There are few remedies which can enlighten and empower you to sail through this transit peacefully. To alleviate the bad effects of Rahu, you can follow the below-mentioned remedies.
Get a Sarpayanthra and wear it with devotion.
Offer black gram, as naivedya, to Rahu (positioned at south-west, facing east) where Navagraha deities are arranged as per Vaidika Prathishtasystem. Do this offering for 9 days.
Take a few grams of black gram with its outer peel and keep it under your pillow before you sleep. You should feed crows with these black grams in the morning after swinging it around your head. Follow this for 9 consecutive days, and on the 10th day visit Siva or Devi temple in the morning and give possible offerings.
In some temples, the banyan tree and neem tree are grown nearby, and Naga deities are placed close to their base. Do Prathakshina(Parikarma) around such deities and offer abhisheka of turmeric powder.
Offer Kuvala (Bael leaf) archanas to Lord Subrahmania. Chant the following sloka daily to considerably reduce the ill effects of Rahu in your life.
Rahu Mantra – 1
"Asmik Mandale Adhidevatha 
Prathyadhidevatha Sahitham
Rahugraham Dhyaayaami Aavahayaami.
Shreem Om Namo Bhagavathi Shree Shoolini
Sarva Bhootheswari Jwala Jwalamayi Suprada
Sarva Bhoothaadi Doshaya Doshaya 
Rahur Graha Nipeedithaath Nakshathre
Rashou Jaatham Sarvaanaam Mam 
Mokshaya Mokshaya Swaha"
Rahu Mantra – 2
"Om Dhum Ram Rahave Namah"
Rahu Mantra – 3
"Ardha Kaayam Mahaa Veeryam Chandraaditya Vimardanam
Sinhikaa Garbha Sambhootam Tam Rahum Pranamaamyaham"