IPL 2020 Today's Match: Rajasthan Royals vs Delhi Capitals
Delhi Capitals take on Rajasthan Royals today at Sharjah stadium. The match is between two teams who are at different ends of the points table —2
nd
and 7
th
place. While DC is comfortably placed, RR is facing crucial matches in the coming days. These positions will surely in the final table. 
As days go by, we can witness exciting matches where we can witness the real spirit and thrill of cricket. DC is full of youngsters with a young captain. Their last win against RCB has definitely increased their confidence. On other hand, RR's loss in the last match and the dismal performance of the players is likely to have affected them. But RR has world-class players in the squad, and it will not take them long to regain their composure. Both are teams looking for a solid start in their batting. IPL 2020 Today's match will be exciting with batting feasts from both sides. 
IPL 2020 Today's Match 23 of 56 RR vs DC

Date –
 09 October, Friday
Time –
 19:30 IST (14:00 GMT), 18:00 LOCAL
Venue –

Sharjah Cricket Stadium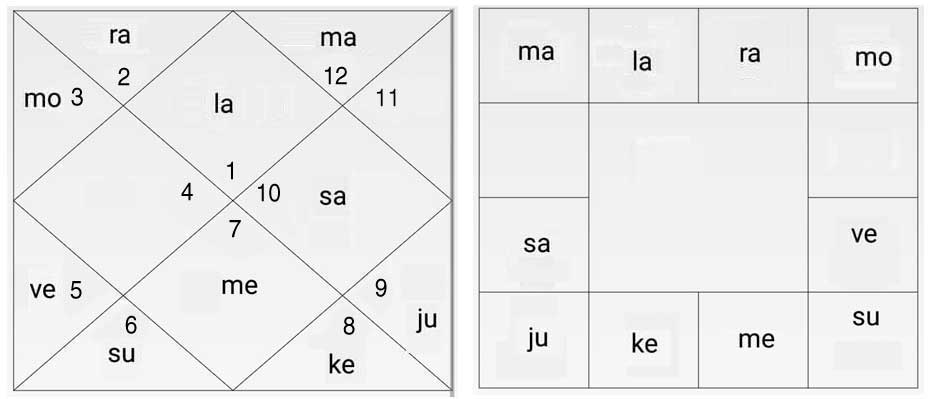 IPL 2020 Prediction Analysis of Steve Smith
No doubt Steve Smith is one of the best captains in this tournament. But the grade of captains is decided by their victories. He needs to find his form and motivate the second layer of players to perform their best. Smith is very concerned about the inconsistent performances of his key players. His Lagna is Pisces, which is the last constellation of the Rasi chakra. Symbol of Pisces zodiac sign is two fishes swimming in opposite directions, with one knot. It represents the constant division of Pisces's attention between fantasy and reality. Positives of this sign are intuitiveness, compassion, gentleness and wisdom. The lord of Pisces is Jupiter and people born in this Lagna show mentorship and leading ability.  These people use their intuitive nature to find solutions quickly.
Find the impacts of Rahu Ketu transit in your life
Currently, he is passing through the Dasa period of Mars and sub-period of Ketu. Mars is the lord of second and ninth bhava. Mars denotes adventurous, fights, energy level, stubborn nature etc. This dasa is a favourable period. Transit forecast predictions show Jupiter transiting through ninth house and Saturn in the tenth house. Both are in their own houses which is not unfavourable. Mars is in the first house which is not favourable. But, here again, Mars is in its own house. Day prediction is favourable for Steve Smith. His teammates will give the right support and he can perform well today.
Key Players of IPL 2020 team Rajasthan Royals
Sanju Samson, Jofra Archer and Jos Buttler are some of the key players in RR. Steve Smith gets good support from Jofra Archer and Jose Buttler. Sanju may struggle today also.
IPL 2020 Prediction Analysis of Shreyas Iyer
The team's last win over RCB has definitely increased the confidence of team captain Shreyas Iyer. But as a captain, he needs to grow a lot. He is getting good support from his young energetic team. Here the captain's decisions are crucial and he can change the strategies as per situations. There are skilled proven players in his squad. His Lagna is Leo, who is a lion. Leo zodiac signs are people who possess qualities of bravery, leadership, proactive, charismatic, generous etc. Their weaknesses are ego, controlling and demanding behaviour, domination etc. We can see some of these characteristics in Shreyas.
Get your 60-page FREE horoscope
Lagna lord is Sun, it denotes leadership, authenticity, utilising resources etc. Currently, he is passing through the Dasa period of Rahu and sub-period of Guru. This is a favourable period for him. In this period he can achieve or learn many things related to his career. Transit forecast sees Jupiter transiting through 12th house and Shani in Lagna. Both are not favourable, but both are in their own house. So he might not face significant challenges. According to daily predictions, the day is a good one for him. He will get good support from his expected resources.
Key Players of IPL 2020 team Delhi Capitals
Prithvi Sha, Rishab Panth and Ravichandran Ashwin are some the key players in this squad. Prithvi Sha and Rishab Panth may perform well today.
Last ball
We can see different kind of approaches and strategies in this match. Both of them have the blessing from planets. Shreyas Iyer has slightly more blessings than Steve Smith. The match will be very close.
Indian astrology predictions are based on the time, date and place of birth, hence the accuracy of the predictions depend upon the accuracy of these details.