IPL Play-Off Match 2 – SRH vs RCB

Today's match is a do or die situation for both Royal Challengers Bangalore and Sunrisers Hyderabad. In the league round, both teams had one win and one loss and both have been inconsistent. Both teams have very talented international and national players. SRH has consistent bowling squad, and they are doing well in death overs. In batting, they are not able to utilise a good start. On the other hand, RCB has inconsistent bowling squad. Unpredictable batting performance has also created the problem in RCB. We can expect a very exciting match today. This match will be between different game strategies. Both captains have a good fighting spirit and they are leading from the front. Both are balanced teams and are equal in strengths.
Get your 60-page Kundli
IPL Play-Off Match 2 Astrology Prediction
IPL Play-Off Match Predictions Team RCB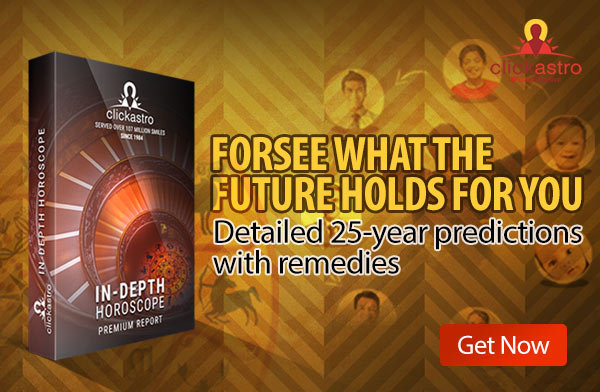 Virat Kohli is a player who likes challenges. Whenever he is facing challenges, he performs his best. Here, he is facing a tough situation, so we can expect a fight from Kohli. Last defeat will make Kohli more alert and he may apply some precautions. Kohli's Lagna is Sagittarius. An archer with a bow and arrow is the sign of Sagittarius. They are warriors who are ready for a fight. People born in this Lagna are very energetic and ready to fight at any time. Kohli is always ready to face challenges. Currently, he is passing through the Dasa period of Rahu and sub-period of Kethu. During this period unexpected events can occur. This might be the reason for his inconsistency in the matches till now. Transit forecast sees Jupiter travelling in the fourth house from his Chandra Lagna. When Jupiter transits through the fourth house, the person is likely to face problems from people who are assisting him. There might be sadness and lack of help from relatives, too. We can see these aspects in his last matches. Inconsistent performance of teammates is one of the examples of the above mentioned Jupiter transition. Saturn is travelling through the fifth house from moon Rashi, which is also not favourable for him. Challenges in works, sadness etc are the outcome of this placement. But both these planets transit through their own houses which could be a favourable factor. In transit forecast, Vedha position is also important. Both planets are in Vedha positions. So these unfavourable influences may reduce. Daily prediction for Kohli seems to be favourable. Some of his crucial decisions may success today.
IPL Play-Off Match Predictions Team SRH
David Warner is a good fighter and motivator. He is playing in front of the battle. His last win makes him more confident. He is a good fighter but the inconsistency of key players is causing issues for him. We can expect a great performance form, Warner. According to
Warner's horoscope
, his ascendant is Gemini. The feature of Gemini is their adaptive nature and flexibility to the conditions. Gemini is ruled by Mercury. Mercury stands for communication. We have often seen Warner communicate warmly with his teammates. He is currently passing through the Dasa period of Sun and sub-period of Venus. Sun is debilitated in his horoscope and a debilitated planet's Dasa period would not be favourable. But Sun also shows neechabanga rajayoga in his horoscope. So this period may not be too unfavourable. In the transit forecast, Jupiter is travelling at six, and it also shows as a time of Kantaka Shani (Saturn in the seventh house). When Jupiter transits on the sixth house it results in instability, lack of confidence, lack of support from people who are with him. The positive part is that both planets are in its own houses. So it may reduce the unfavourable effects. Mars moves at ten, which is again unfavourable. But the luck factor on a particular day will give that day's outcome. Today is not a good day for Warner according to daily predictions. But he may not get the right support from his teammates.
Key Players of IPL Play-Off Match 2
Key players of Royal Challengers Bangalore
AB de Villiers, Yuzvendra Chahal and Navdeep Saini are key players in this squad. Here AB de Villiers is in good form and Kohli is likely to get good support from him in today's match.
Key players of Sunrisers Hyderabad
Kane Williamson, Manish Pandey, Jonny Bairstow and Rashid Khan are the key players in SRH. Warner may not get the right support from his key players
Last ball
There are so many astrological factors influencing a prediction. Analyzing every aspect is an impossible task. But here we consider two captains and key players only. From analysing these people, today Kohli has more blessing from stars than Warner. This match will be a cricket feast for us. Indian astrology predictions are based on the time, date and place of birth, hence the accuracy of the predictions depends upon the accuracy of these details.