IPL Predictions: Royal Challengers Bangalore vs Kolkata Knight Riders
Virat Kohli
is in good form and he is getting excellent support from his team. But we can see the lack of consistency in performance.
Dinesh Karthick
's good measures lead KKR to its last two wins. Karthik was in form and his bowler gave apt support though for a narrow win. Team strength of both teams is equal, but the performance of key players may change the result. Both teams have top-performing line-up. Let's check today's IPL Predictions for both teams.
Today IPL Predictions

Match 28 of 56

RCB vs KKR
Date –
 12 October, Monday
Time –
 19:30
Venue – 
Sharjah Cricket Stadium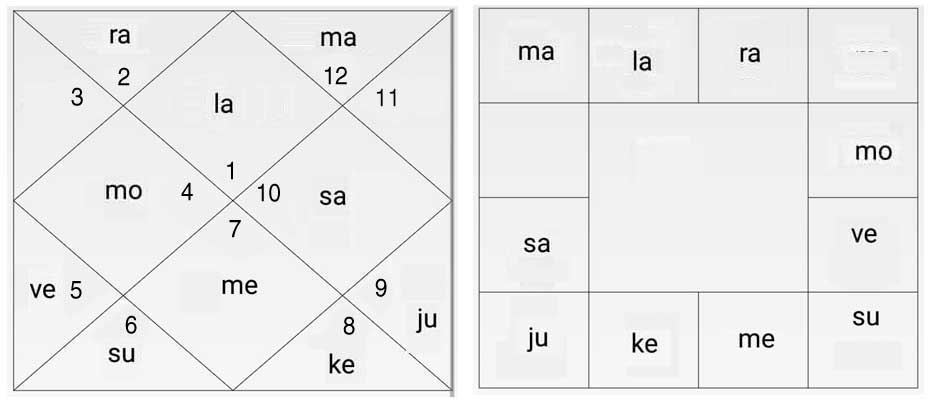 IPL Predictions – Team RCB
Virat Kohli's Lagna is Sagittarius. An archer with a bow and arrow is the sign of
Sagittarius
. They are warriors who are ready for a fight. People born in this Lagna are very energetic and ready to fight at any time. Kohli is always ready to face challenges. Currently, he is passing through the Dasa period of Rahu and sub-period of Ketu. During this period unexpected events can occur. This might be the reason for his inconsistency in the matches till now. Transit forecast sees Jupiter travelling in the fourth house from his Chandra Lagna. When Jupiter transits through the fourth house, the person is likely to face problems from people who are assisting him. There might be sadness and lack of help from relatives, too. We can see these aspects in his last matches.
How will be your career in the next few years? Check now
Inconsistent performance of teammates is one of the examples of Jupiter transition. Saturn is travelling through the fifth house from moon Rashi, which is also not favourable for him. Challenges at work, sadness etc are the outcome of this placement. But both these planets transit through their own houses which could be a favourable factor. In transit forecast, Vedha position is also important. Both planets are in Vedha positions. So these unfavourable influences may reduce. Daily prediction for Kohli seems to be favourable. Some of his crucial decisions may turn successful today.
IPL Predictions Key Players – Royal Challengers Bangalore
AB de Villiers, Yuzvendra Chahal and Navdeep Saini are key players in this squad. Here AB de Villiers is in good form and Kohli is likely to get good support from him in today's match.
IPL Predictions – Team KKR
IPL winning analysis of KKR captain Dinesh Karthik
As per the information from various websites, Dinesh Karthik's Lagna is Leo. The
zodiac sign of Leo
is Lion. These people have the ability to lead a group and their decisions cannot be influenced by others. They are warriors with mental stability being one of the key factors in their character. Currently, he is passing through the Dasa period of Mercury and sub-period of Mercury. Mercury is his second and eleventh house lord. So this dasa is beneficial for him though sub-period of the same planet might not be as beneficial.
Horoscope analysis of Dinesh Karthik
Transit forecast prediction shows Jupiter transiting through third and Saturn in fourth. Both are in unfavourable positions. But the daily forecast is actually influencing the match. Today is not a good day for Dinesh Karthik. He may not get the right support from his teammates, especially from those players where the expectation is more.
IPL Predictions Key Players Kolkata Knight Riders
Andre Russel, Sunil Narine and Shubman Gill are some of the key players in KKR. Andre Russel, Sunil Narine may contribute according to their talents.
Last ball
There are so many astrological factors influencing a prediction. Analysing every aspect is a long and difficult task. Here we consider two captains and key players only. From analysing these people, we see that today both captains might struggle for a win.
Kohli has better luck factor than Dinesh Karthik.
Get insights about your life with Clickastro FREE horoscope
Indian astrology predictions are based on the time, date and place of birth, hence the accuracy of the predictions depends upon the accuracy of these details.