IPL 2020: Mumbai Indians vs Kolkata Knight Riders
T20 

 Match 5 of 56

 KKR vs MI
Today's match will be between teams with the same technique of cricket. Both teams have hard hitters and all-rounders. Both have amazing players who can win the match with just their performance. The balance of the teams is the same. So prediction based on skills is difficult. We can hope to see big sixes and hard strokes, that is for sure. 
How will be your career in sports?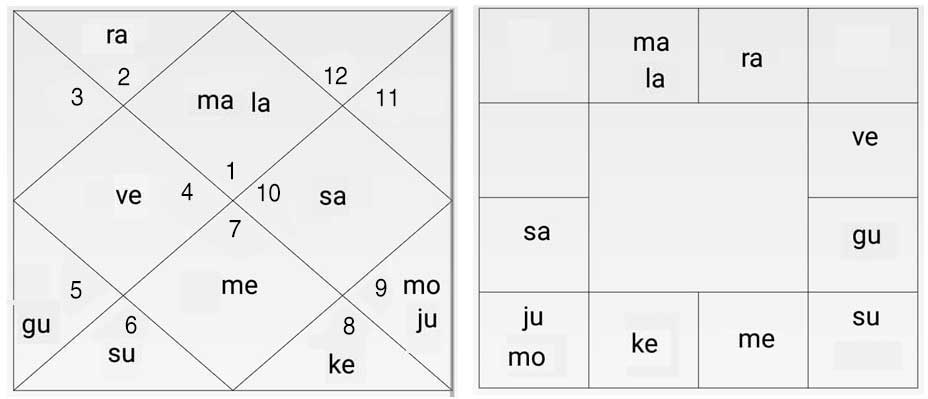 Captains of IPL 2020 

Match 5 of 56
Kolkata Knight Riders Captain IPL 2020: Dinesh Karthik
Indian Premier League wins: 2 (2012, 2014)
Coach: Brendon McCullum (Head coach)
Owners: Shahrukh Khan, Jay Mehta, Juhi Chawla, Red Chillies Entertainment
As per the information from various websites, Dinesh Karthik's Lagna is Leo. The zodiac sign of Leo is a lion. These people have the ability to lead the group and their decisions cannot be influenced by others. They are good fighters too. Their mental stability is one of the key factors of their characteristics. Currently, he is passing through the Dasa period of Mercury and the sub-period of Mercury. Mercury is his second and eleventh house lord. So this dasa is beneficial for him. But the sub-period of the same planet does not seem to be as beneficial. The transit forecast prediction says that Jupiter is transiting through fifth and Saturn in sixth. Both are in very favorable positions. But the daily forecast is actually influencing the match. Today is a good day for Dinesh Karthik. His team can make a good come back from the end.
What does your zodiac sign say about your sports career? Check now!
Mumbai Indians Captain IPL 2020
: Rohit Sharma
Indian Premier League wins
: 4 (2013, 2015, 2017, 2019)
Coaches
: Mahela Jayawardene (Head coach), Shane Bond (Bowling coach)
Owners
:
Mukesh Ambani
, Nita Ambani, Reliance Industries Limited
Rohit Sharma's Lagna is Cancer and the zodiac sign is that of a crab. The nature of a crab is such that once it gets a grip on something, it never gives up. He may not be an aggressive striker, but once he gets going there would be no stopping him. The double tons of Rohit Sharma are prime examples of that. Presently, Rohit is passing through the Rahu Dasa under the sub influence of Ketu. This is not a good time. This is a time when the unexpected happens. But since Rahu is at nine and Ketu at three, it can be assumed there will not be too much interference in the form of bad luck. We can check the daily prediction too. Today does seem to be very favorable for Rohith. Some of his crucial decisions may fail.
Get your free horoscope
Last Ball
If the birth details are correct, today Dinesh Karthik has better luck than Rohith. But the unpredictability of cricket applies here too and a single player's performance can change everything. Anyway, today's match will give us a good batting feast.