The planet Mercury or Budh/Budhan as it is known symbolises intellect, reason and communication. According to Vedic astrology, Mercury governs the intelligence, wit and humour in an individual. Though the planet Mercury is considered to be a beneficial planet, certain conditions may turn Mercury into a malefic planet. If Mercury is strong, it blesses the individual with sharp thinking and acumen but at the same time, they may also experience anxiety and uncertainty. Every planet of the solar system undergoes retrograde at some point which can impact our life. When mercury metaphorically spins out of control by entering retrograde, it impairs our communication and thought processes. Mercury retrograde often induces delays, accidents, and mix-ups in communication, transportation and technology. Communication seems to break all rules that we have been accustomed to during this retrograde period. Mercury retrograde is often associated with several negative impacts on our life, reflecting our experience on Earth – "As above, so below."
What is Mercury Retrograde?
The term "retrograde motion" is derived from the illusion that a planet is orbiting the Sun in reverse. Planetary retrogrades often provide us with an opportunity to revisit, reclaim, redefine and reconnect with the energy represented by the planet in retrograde. Technically, the backward motion of any planet is an optical illusion from our perspective on Earth. Mercury cannot be more than 28 degrees from the Sun and it changes direction each time it reaches its furthest distance. The relative positions of the Earth and Mercury and their orbit around the planet Sun provides an illusion that Mercury passes time in reverse. Mercury retrograde occurs three to four times a year – almost 20% of the time. Each retrograde cycle has a "shadow period" before and after the appearance of the backward motion. The shadow period of Mercury is approximately 2 weeks before and 2 weeks after the retrograde. This shadow period is defined as an adjustment time and the effects of Mercury retrograde during the transition between forward and reverse motion can be experienced during this period.
As Mercury changes its direction in the sky during retrograde, it is believed to set off setbacks and tribulations. These chaotic processes include slowing down and eventual stagnation of the planet. These phases may also coincide with major psychological changes which may cause internal disturbances and slowdowns in many individuals. Mercury retrograde also includes mixed-up schedules, unexpected delays and misunderstanding. As Mercury rules technology too, phones and laptops seem more prone to glitches during this period.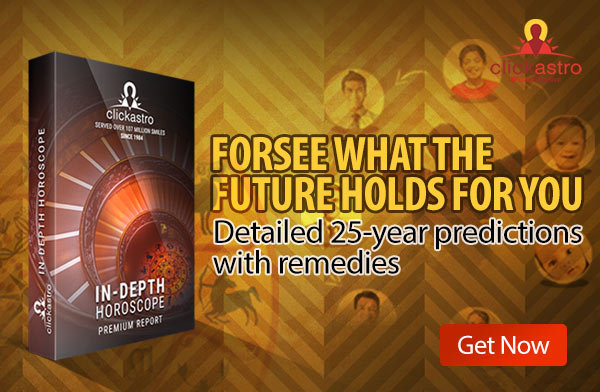 On May 30, 2021, Mercury will retrograde through Gemini, the chatty and curious air sign, which emphasises communication issues and information. You can expect struggle in communication, including crossed wires, ghosted texts, etc. Information may get twisted during this Mercury retrograde period, especially given that Mercury will be squaring off with Neptune, the illusionist planet. This can lead to obscured thoughts and more confusion. That said, checking our sources before believing everything that we hear and re-reading all texts and emails before sending will ensure nothing is lost in translation.
Mercury Retrograde effects on Zodiac signs
As per Vedic astrology, Mercury will enter into retrograde motion on May 30, 2021, at 03:59 IST while transiting Mrigasiranakshatra in Gemini (Mithuna) rasi. It will re-enter Taurus (Vrishabha) rasi on June 2, 2021, at 10:30 IST and continue its journey near Sun and Rahu. Mercury retrograde will conjunct with Venus, Rahu and Sun. Mars will also influence them until the first week of June. Also of note, Mercury will be combust from June 2, 2021, to June 23, 2021, and will trine with retrograde Saturn. An Annular Solar eclipse will occur during this period on June 10, 2021. This eclipse along with the retrograde Mercury in Taurus will affect businesses and economics. Libra (Thula Rasi) and Gemini (MithunaRasi) will be the most affected. Let us understand how Mercury retrograde affects each zodiac sign which will help us to anticipate what is to come and how to skirt the drama.
ARIES
Aries natives may experience a few health issues as they may suffer from head and shoulder-related issues. Mental stress may be experienced by the young natives. Hard work will be rewarded as you will achieve the significant success which will provide hope and positivity. There may be chances for travel; however, maintaining all social distancing norms and hygiene practices is important during this critical period. Those in the service sector can expect a hectic work schedule. This is a favourable time for partnership businesses and commission-oriented work as there may be a partial revival of your business relationship and market reputation. This is also a good time to iron out any past issues with your siblings and revive your bond. Married natives will enjoy harmony in their relationship. If you are single, you may have a chance to meet your new love. For the ones in a love relationship, ensure to maintain warmth and understanding with your partner.
TAURUS
Meditation and mindfulness must be practised as you may tend to feel depressed and low. Think clearly and be communicative with your loved ones before you make any decisions as emotions will run high and stress and fear will take their toll. Students should especially be careful to not let their emotions rule their minds. Studies may cause frustration but keep your focus and do not let unnecessary stress bother you. As Mercury tends to affect the mind, feelings of stress and depression will occur from time to time. Staying positive and focused is the key to overcoming your emotions. Debates, be it professional or personal, may end up in conflicts, hence careful communication is imperative. Insomnia may keep you up at night, so follow a healthy sleep pattern and not be a night owl. Legal documents must be read and understood carefully while being executed. It is best to avoid any money lending or borrowing activities from money lenders. Avoid investing in shares or new ventures. Friendship will be strengthened and you may benefit from your friend.
GEMINI
Keep health as your priority as physical illness may trouble you. Pregnant natives must take great care. Seeking timely medical help is important and take care to not neglect or underplay any symptoms. Following a healthy diet and exercise regimen is important. Consulting your family members and taking an informed decision will help to avoid any wrong decisions which may escalate issues Haste makes waste and nothing important should be done in haste. Take your time to think things over. While travelling, ensure to follow social distancing norms and necessary precautions. Businesses will experience a favourable period. While expenditures may rise you will be able to complete all essential tasks. This is a favourable time for those seeking job opportunities and wishing to further their career. Students will need to be patient as they may face some delays in their admission processes. Maintaining cordial relations with your relatives and elder siblings is essential. Disputes may arise as a result of you not being mindful of what you speak, so be cautious while communicating with your friends.
CANCER
Multiple opportunities related to education and career will arise. Avoid making hasty decisions about your career and handle such opportunities with care. Financial expenditures may see a rise. Seeking a second opinion for making any major decisions is advised. There may be some delay in getting payments. Avoid associating with unknown people and money lenders especially for business matters. While business relations may be good, this is also a favourable period to gain profits from new customers. Avoid investing in any schemes as they may be a scam. Property disputes with your siblings can be resolved during this period. Elderly natives must be careful while moving around to avoid any injuries. Seek timely medical advice for any physical illnesses or skin problems. Expecting mothers must take care of their diet and consult their doctor religiously.
LEO
Seeking advice and guidance from your elders or friends or teachers will help to clear away your confusion. Be open to feedback and endeavour to work on them as they will be beneficial to you. Seek timely medical help for health-related issues such as pain in the back, knee, feet, bone, etc. as well as for bile and gas. Patients with psychological issues must take extreme caution during this period. This is a favourable period for those working in the service sectors. Avoid workplace disputes with your colleagues and superiors. Wait for an appropriate opportunity before quitting your current job as this is not a favourable time for a job change. Family businesses will thrive during this period. Avoid engaging in debates with your employees or labourers. Tactful handling of issues is advised to avoid any issues. Investments in new business should be kept on hold for now. Avoid hurtful speech or behaviour that may offend your relatives.
VIRGO
Career-wise, this period may be stressful as projects may be delayed. Practise meditation and mindfulness to avoid stress and anxiety and to have clarity of mind and thought. This is a favourable time if you are appearing for government jobs. There may be delays in payments and receipt of money owed to you. You will need to work harder than usual to make up for your lost income. Real estate investments will be a good option. Avoid investing in the stock market or gold or silver. Hold on to your plans for bank loans or visa application for now. Be cautious of the investments made. Avoid criticising or condemning anyone as this may tarnish your image and reputation. Marital relationships should be nurtured with patience and understanding. Parents may experience health deterioration which may be a cause of worry for you. You may be hurt due to your children's defiance; however, seek the reason for their defiance and work on resolving their fears and problems. You may suffer from health ailments such as skin disorders, insomnia, headache, fatigue, gastric disorders, piles and haemorrhoids, which may result in expenditures related to surgery. Therefore, taking good care of your health and diet is essential and do not take things lightly
LIBRA
Students will need to work harder and keep up their morale as they face may face frustration due to delays and obstacles in crucial tasks. Understand that this is just a temporary phase and will not last long. Expectant mothers should avoid any unnecessary stress or worries, especially those regarding expenditures. Rather, your health should be your priority. Those engaged in service sectors will be offered better opportunities, salary raise, promotion or raise in position. Business relationships are likely to flourish. This is a good time for those employed in government jobs, banking, management, designing, etc. Delays and obstacles may be expected for legal matters and the inheritance of ancestral property. Romantic relationships will flourish. You will be closer to your mother. Treatments for health ailments such as chest pain, stomach issues and urinary problems must be sought timely. Take adequate dietary precautions to avoid any food poisoning, especially in elderly natives.
SCORPIO
You may be slightly demotivated as there may be delay or slowdown in your projects. This may cause some anxiety, insomnia and mental distress. Practising breathing exercises and meditation will ensure the well-being of your mental health. Keeping a positive mind and harbouring healthy thoughts along with following a healthy diet regimen will help you to overcome any obstacles with optimism and vigour. As the retrograde period tends to impair thought processes, you must consult your loved ones if you feel confused in making the right decisions. Career-wise, you may feel confused and may experience obstacles if you are seeking new job opportunities. Students should work harder and not get frustrated if they are unable to score up to their expectation. Rather keep your hard work to ensure that your next attempt is well rewarded. Avoid investing in share markets or insurance. Hold on to your travel plans for now. While you may be stress about spending more with your friends, your relationship with your friends will be relatively good. Maintain cordial relations with your co-workers and seniors. Take utmost care while dealing with your mother and siblings so as not to hurt them with your words or behaviour. Maintain your calm when dealing with your relatives. Marital relationships will have their ups and downs, but overall will be good. Take adequate safety precautions while handling sharp objects that may cause injury. Seek timely medical help if you have any skin or bone issues. Take utmost care of your family members' and your health 
SAGITTARIUS
This period will bring in good news for those aspiring to go abroad or have applied for loans. Avoid investing in any scheme for the time being. Parents will support you financially and emotionally which will bring you closer to them. Love life may have its ups and downs. This is the time to resolve any disputes or hurt sentiments with your family or members of society. Seeking timely medical help is essential as you may suffer from health ailments, fever and infections. Surgeries should be put on hold for the time being. Elderly natives must be careful while moving around. There may be expenditures related to the health of your family members and yourselves. Career-wise, this may be not an encouraging period as there may be frustrations at work. While work life may hit you hard, try to give your best shot and stay focused. There may be delays in money collection. Those engaged in partnership business need to be careful.
CAPRICORN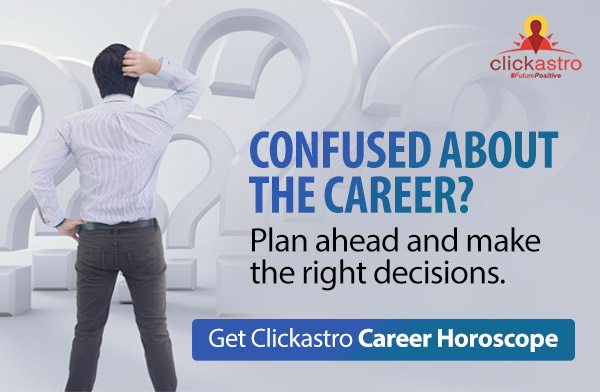 Natives of Capricorn may experience some stress related to career and health. There may be chances of expenditures on hospitalization and surgery for chronic issues that have been ongoing for a long time. Pregnant natives need to be cautious and careful. The feeding habits of children should be monitored and take care of as they may have to travel a lot during this period. Work-related stress due to career uncertainty may lead to some mishaps in your work. Hence try to destress and practise meditation and yoga. Expenses may outweigh your income. Those working in the technical field, IT, and astrology may see career progress. Students may experience admission delays which can lead to frustration and fear. Be optimistic and keep working on your goals. This is a good period for business expansion. Impulsiveness should be avoided as it may hamper your reputation. Be cautious about your investments. Love relationships should be handle with care and understanding.
AQUARIUS
This is a favourable period in terms of your career as some of you may get new job opportunities that you have been looking forward to. This is time to revive your business plans. Discussing and seeking opinions with your family members will be helpful. Beware of money launderers and stockbrokers. Students seeking to go abroad for foreign education may receive beneficial news. Love relationships will thrive during this period and blossom during this period. There will be an improvement in your marital relationship, friendship and social relationship. Health-wise, this period may cause some health ailments which may include stomach disorders, chest pain, breathing disorders, etc. Elderly natives should take fall precautions and major recuperations. Those suffering from asthma or breath issues must take precautions. Hypertensive patients must follow dietary precautions so as not to exacerbate their condition leading to hospitalization.
PISCES
This period may be good overall for Pisceans. You may experience some relief from your health issues. There may be some stress regarding finances. Seeking an expert opinion before investing your money is advisable. New project opportunities may arise. This is a good time to venture into a partnership business with your friends or family members. This is also an ideal time if you are seeking new job opportunities. You may enjoy a family trip and participate in auspicious functions at home. This is a favourable time for those seeking government jobs or who intends to go abroad for education or work purposes. Investing in real estate can help revive disrupted relations. Relationships with parents and friends will improve. Ensure to maintain the spark in your marital life to avoid any animosity.