Today's IPL: Chennai Super Kings Vs Kings XI Punjab
Two kings, Chennai Super Kings and Kings XI Punjab face off for IPL Match 53 at Abu Dhabi. But one of them is already out of the tournament and the other king has just started to perform and is showing chances of entering the playoffs. Though for CSK this match is a lost cause, it is important for KXIP. It is high time Punjab's batting feasts convert to wins. CSK has nothing to lose and MS Dhoni may give chance to his second layer players who were benched till now. We can expect a good batting from both sides. 

Today's IPL Match 53 of 60 CSK vs KXIP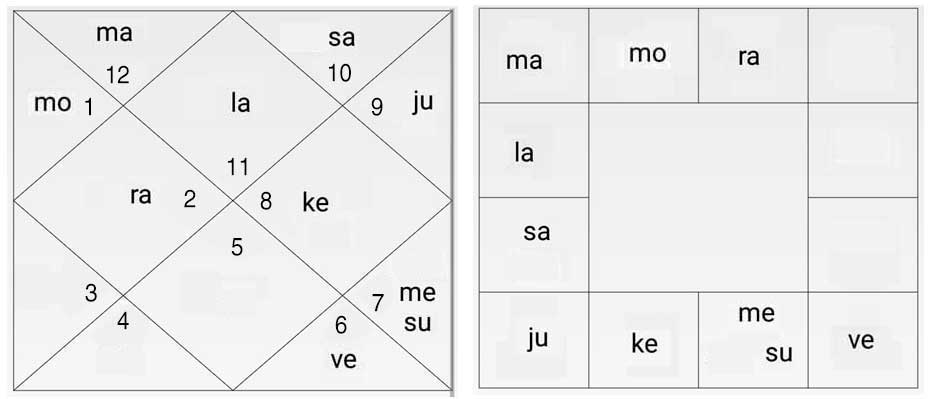 Today's IPL Match Astrology Analysis
Astrology Predictions – Team CSK
CSK's last win against KKR didn't make any difference but the game was exciting till the last over. Dhoni's Lagna is Virgo. People born in Virgo are hard workers and believe in facts. They have practical knowledge and they often learn from their experiences. They are good leaders who prefer to talk less, just like their zodiac sign Virgo. They have their own plans for success. They have a lot of weapons to use against their opponents. Dhoni is now passing through Rahu Dasa under the influence of Kuja. Though Kujan is positive, the Dasa of Rahu is generally not a favourable period. This season he may face matches that are tougher than previous years.
Get your FREE 60-page personalized Tamil Jathagam
Let us take a look at how transit planets influence him. Jupiter transits through fourth house and Saturn through the fifth house. Both are not very favourable. But they are in their own houses which might be beneficial. So this is not a bad period. The planet of war Mars is in the eighth house. This is also not beneficial. The day prediction says today is not a favourable day for him. 
Astrology Predictions – Team KXIP
Today's match will be very crucial for Lokesh Rahul. He needs to prove his captaincy by entering the playoff round. After consecutive wins, KXIP lost to Rajasthan Royal without a good fight. Rahul should learn how to mark the key players of other teams. He has to do some homework for every match and every player. As a player, Rahul is very talented and is the biggest contributor in the team. The title 'player with most runs' should result in supporting his team instead of just being an individual achievement. He should learn how to convert half-chances in the match to victories. Rahul tends to get tensed when other teams start performing well. A captain should be multi-skilled. He should have a good idea about his resources and use them at the right time in the right manner. His Lagna is Sagittarius. The zodiac symbol of Sagittarius is an archer. People born in this sign may show some of the characteristics of this zodiac sign. They have the nature to fight and they are always ready for challenges. Rahul is capable of fighting in the front. The Lagna lord is Jupiter and the nature of Jupiter is mentorship. They are good at guiding their followers.
When will you get a job? Check now!
Now, he is passing through the Dasa period of Saturn and sub-period of Saturn. This is not a bad period. The transit forecast shows Jupiter transiting through the third house and Saturn in the fourth position. When Jupiter transits through the third house, the returns will be displacement in the current position, lack of support from companions, mental tension etc. Both are not favourable. But these planets are in their own house. It reduces the negative impacts. This season could be very tough for him as a captain. The day prediction seems to be favourable for him.  He may get the right support from his teammates
Key players of today's match
Key players of team Chennai Super Kings
Shane Watson, Faf du Plessis, Ambati Rayudu and Sam Curran are the key players in CSK. Dhoni cannot expect a performance that matches their skill in today's game.
How will be your married life? Check now!
Key players of team Kings XI Punjab
Mayank Agarwal, Nicholas Pooran and Glenn Maxwell are the key players in this squad. Key players may not perform as per their talents
Last ball
We can see different kind of approaches and strategies in this match. Both of them have less blessing from planets but Rahul is in better favour with the stars than Dhoni. There will be a batting feast.
Indian astrology predictions are based on the time, date and place of birth, hence the accuracy of the predictions depend upon the accuracy of these details.