Libra (September 23 – October 22)
Libra born are seekers of harmony. They try to find balance in life and yearn to be stress-free and peaceful. Anything that caters to their interest in harmony, beauty, arts, luxury etc. can make a good gift for them. Libra people do not go for state-of-the-art technologies or facilities. In fact, they like natural materials or things made of that. They may have a high intellect and can be imaginative. Mystery can also be a feature of their character. While gifting your Libra, take care to wrap it elegantly.
Gift suggestions for Libra:
Decorative items to homes will be a good gift for Libra. As they seek balance in everything, you can also look for things that come as a pair which will be gratefully accepted. Eg: a pair of picture frames.
They love to socialize as well as to have some intimate moments. A simple gettogether, a special dinner or a short trip can make a good gift for them.
An ethnic or rustic craft made of natural materials can make your Libra happy.
You can cater to their sentiments too. If you gift your Libra something as a token of your love, they will treasure it forever. It can be a simple toy or a locket.
Libra loves music. A collection of records or a pair of tickets to a concert can be a good choice.
They like fine foods. An exotic cuisine, a box of chocolate, a bottle of fine wine etc. can be considered.  You can also think about arranging a feast at home.
Scorpio (October 23 – November 21)
'Mystery' is an inbuilt nature of Scorpio. They love mysteries and occults. They are highly passionate individuals who wish to be secretive and alluring. Scorpio may prefer dark colours and shades to bright ones. They can be happier with gifts presented for no reason. Always try to add some mystery into it. Let them solve a puzzle or give clues to send them on a hunt. Their intriguing nature will surely like that way of presenting the gift.
Gift suggestions for Scorpio:
Scorpio likes to stay secretive. A black clothing with a hood, a large hat, a sunglass etc. can be a good gift for them. Whatever you buy, choose only dark shades.
They like crime thrillers and psycho stories. Take them to a newly released movie of this genre or give them a print of an old classic.
Books are another option you can choose. Give your Scorpio a book on any occult or metaphysical topic. Or you can buy an investigative or horror novel.
Their intriguing nature and interests on esoteric topics also give you the scope of buying gifts like binoculars, telescopes, tarot cards etc.
Scorpio likes to look seductive. So, any good clothing or wearable can be a great gift for them.
Give them the cash or a gift card. They would like to go shopping alone and buy some mysterious article.
Sagittarius (November 22 – December 21)
Sagittarius always loves to be free and hates the restrictions. They like travelling and adventures. They are optimistic individuals who love to learn new things. Sagittarius people may have a good sense of humour and may love to enjoy in parties too. When you're looking for a gift for your Sagittarius, you can think about something that makes them physically or mentally active.
Gift suggestions for Sagittarius:
Think about something that caters to their travel & adventure spirit. You can plan an adventure trip – a long bike ride, trekking, canoe ride etc. Or you can gift them train/flight tickets to an exotic place they haven't visited.
If you wish to gift some article, think about something from or related to an exotic place in the world.
Sports and adventure gears will be a great gift for your Sagittarius. You can buy sports articles or something useful for their adventure trips. Ticket to their favourite sports event, any gadget in the theme of their favourite team etc. can also make them happy.
Give your Sagittarius a book on their favourite topic or something they wish to learn.
Anything that helps them work out their body or mind will also be a wonderful gift.
Capricorn (December 22 – January 19)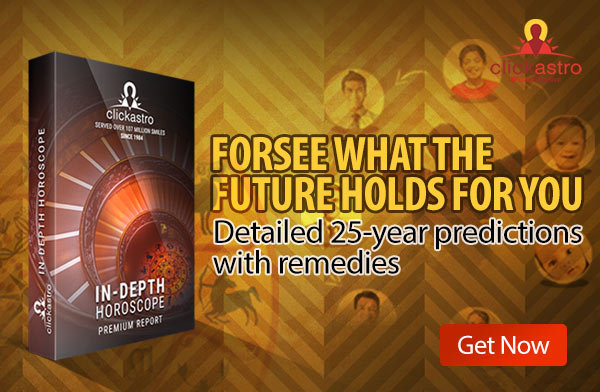 Capricorn loves the practicality and they would gratefully accept anything useful. They value the time and effort you put on it. They are hardworking individuals. Though Capricorn loves status and comforts, they have a special liking for simplicity. Simple foods, natural materials etc. will impress them. They like to spend time with their loved ones too. If you plan to gift a Capricorn, do not create any surprises because they don't take it well.
Gift suggestions for Capricorn:
Capricorn likes physical comforts. A comfortable clothing, footwear, anything made of wool etc. can be a hit.
They like articles reflecting status. So, you can consider a high-quality briefcase, fountain pen, vintage watch etc.
Any homemade or traditional food can impress them. Cook something special for them or invite for a dinner.
You can think about buying a rustic craft or articles made of natural materials such as wood.
Since they are practical and hardworking, a book about strategies, a biography of someone successful, something that improves their efficiency etc. can make them happy.
You can also offer to do something for them. They will appreciate your efforts.
Aquarius (January 20 – February 18)
Aquarius have a love for the unusual. They are intelligent beings with a progressive mindset. They like technological innovations and trendy fashions. Aquarius like to socialize and to be the centre of attention. Occults, arts, history, culture, nature etc. can be their fields of interest. They can be of spontaneous nature too. When you want to gift an Aquarius, think about something unusual because ordinary items do not cater to them easily.
Gift suggestions for Aquarius:
A unique piece of art will definitely impress them. Aquarius' love for arts also gives you the options of gifting tickets to an art museum, movie, plays, musical concerts etc.
Their love for history and culture gives you the scope of buying an antique piece or something unusual which has a history to boast of.
They like technical innovations. So, you can gift them a new electronic gadget or a new software program.
Anything fashionable will also be a good choice. Think about trendy clothing or footwear.
Always think unusual. Aquarius has an affinity for esoteric topics. A book on meditation, a yoga mat, a telescope, a gift certificate for acupuncture or any other alternative therapy etc. are some options you can consider.
Pisces (February 19 – March 20)
Pisces loves to dream. They are sentimental and romantic and can be impressed with a heartfelt presentation. They are creative people who appreciate all the beautiful things. Everything enjoyable to senses will be a treat to them. Pisces likes nature, animals, flowers, music, fine foods etc. They have an affinity for arts, history, and spirituality too. When you wish to gift your Pisces, try to make it an intimate occasion.
Gift suggestions for Pisces:
Jewellery can be a sure hit to your Pisces.
Things related to water can impress them.  You can think about an aquarium, a tabletop fountain, swimming accessories, bath oils etc.
They are sentimental and romantic. A well-framed photograph of a treasured moment, a photo album, a camera, a romantic storybook etc. can be considered.
Any artwork is a good choice. You can also buy things like painting accessories that let them work out their creativity.
Anything related to music – a CD of their favourite genre, musical player, tickets to a concert etc.
Buy a pet or a rare flowering plant. Pisces loves animals and nature.
You can treat their sense of touch, taste, and smell. Think about a soft clothing, anything made of velvet, fine food or drinks, a bottle of fine fragrance etc.
You don't really need to go for something big or expensive. Just creating an intimate occasion will make your Pisces happy. An outing to a beach, a candlelight dinner etc. are good options.
Continued from:
Gift your dear ones based on their zodiac signs! Best gifting ideas for all zodiac signs