IPL 2020 Today's Match:
Delhi Capitals vs Kolkata Knight Riders

Table-toppers Delhi Capitals meet fourth-placed Kolkata Knight Riders at Abu Dhabi Sheikh Zayed Stadium for the 42
nd
match of IPL 2020. As a less experienced Captain Shreyas Iyer is certainly having a great time and will be meeting World Cup winner Eoin Morgan's side. Both of them are better placed to enter the playoffs this season. DC has till now been more consistent than KKR, while KKR's poor performance against RCB must have been a nightmare for the team. DC's defeat against King XI Punjab also was a complete surprise as they lost the match despite having an upper hand. Both teams are more or less the same in team balance, but the only difference is the performance of key players. No doubt this match will be exciting with a close finish. This is a good time to experiment with the reserve bench to assess their performance. We can expect new faces on both sides. Let us check how the luck factors help the captains in this match.
Get now your personalized 60-page horoscope FREE
Today's IPL Match 42/56 DC vs KKR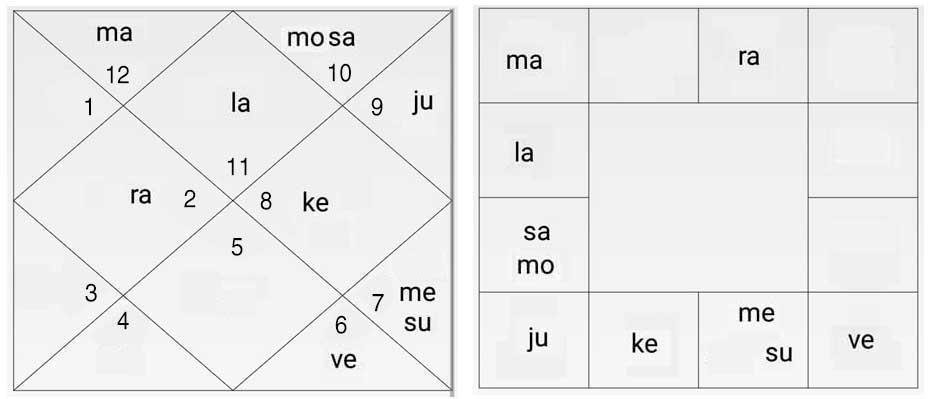 2020 IPL Match 42 of 56 DC vs KKR
Date –
 24th October, Saturday
Time –
 15:30
Venue –

Sheikh Zayed Stadium
2020 IPL Predictions Today's Match
2020 IPL Astrology Predictions – Team DC
Defeat against KXIP might be a good lesson for Shreyas Iyer. It is the perfect example of how not to lose a match despite having the upper hand. The captain should know how to manage a batsman who is in form. Do not loosen the knot till the end of the match. Good captains can use his squad more effectively with the help of strategies. Shreyas Iyer is an upcoming captain, so these matches will be a learning tool for his future. Good captains never repeat their failures in the future. Let us hope Iyer has learned from his defeat. His Lagna is Leo, who is a lion. Leadership comes to them without any effort, and people follow naturally. We can quickly identify the Leos in a group from their attitude and behaviour.
Find the favourable periods in your career
Lagna lord is Sun, it denotes leadership, authenticity, utilising the resources, etc. Now, he is passing through the dasa period of Rahu and the sub-period of Guru. This is a favourable period for him. In this period he can achieve or learn many things related to his career. Transit forecasts see Jupiter transiting through 12th house and Shani in Lagna. Both are not favourable, but both are in their own house. So he may not face significant challenges. According to daily predictions, the day is a good one for him. He will get the right support from his expected resources.
When will you get a job? Find now!
2020 IPL Astrology Predictions – Team KKR
We have not yet seen the magic of Eion Morgan as the captain. There seems to be no difference between the KKR team under the captaincy of Dinesh Karthik and the team under Eion Morgan. Morgan is a silent captain who is not loud about his communication. Key players are displaying a lack of responsibility and attitude towards winning. Morgan should do something to rebuild this team. Else, KKR cannot enter the playoff round. His Lagna is Libra. The zodiac sign of Libra is a beam scale. These people have the ability to check right and wrong in all actions. They are good motivators and can guide his followers. Their leadership is different from other leaders' ways. Morgan's moon sign is Scorpion. Scorpions are mysterious in their actions. They wait for the best time to attack. Sometimes they create problems for themselves. We can expect unpredictable moves from Scorpios.  Currently, he is passing through the dasa period of Ketu and the sub-period of Mercury. Mercury is his ninth Bava lord and it is in the eleventh position. So this dasa is not very bad for him.
Find the impact of Rahu-Ketu transit in your life
Transit forecast prediction shows Jupiter transiting through second and Saturn in third. Both are in very favourable positions. These two planets are in its own houses. So the advantages may increase.  Let us check the daily prediction which influences the result of today's match. Today is a favourable day for Eion Morgan. He may get good support from his resources today.
Find the favourable periods in your career
IPL 2020 today's match Key Players
Key players of Delhi Capitals
Prithvi Sha, Rishab Panth, and Ravindran Aswin are some of the key players in this squad. Prithvi Sha and Rishab Panth may perform well but Aswin may struggle to get this rhythm.
Key players of Kolkata Knight Riders
Andre Russel, Sunil Narine, and Shubman Gill are some of the key players in KKR. Key players might not perform to their talents.
Last ball
There are so many astrological factors influencing a prediction. Analysing every aspect is impossible. But here we are considering the blessings of the two captains and key players only. From analysing these people, today Shreyas Iyer has slightly more blessing from stars than Eoin Morgan. But this match will be a cricket feast for us.
Indian astrology predictions are based on the time, date, and place of birth, hence the accuracy of the 2020 IPL astrology predictions depends upon the accuracy of these details.