IPL Today's Match: Royal Challengers Bangalore vs Rajasthan Royals
IPL 2020

Match 15 of 56

RCB vs RR
Virat Kohli and his men have won two out of three matches till now. But it could have gone the wrong way for him if it wasn't for the super over in their match against Mumbai Indians. Kohli meets Steve Smith and his squad on Saturday at Abu Dhabi. Rajasthan Royals have two matches to their credit but lost the last one to Kolkata Knight Riders. Kohli might feel more confident than Smith, but Smith is in good form. Kohli is late and yet to reach his batting form. The teams are identical in their team structure and resources. What will drive the match will be the spirit of captaincy. An exciting match awaits cricket fans all over the world. Let's analyse IPL today's match RCB vs RR
IPL 2020 Today's Match

Date
 – 03 October, Saturday
Time
 – 15:30 IST
Venue
 – Sheik Sayed Stadium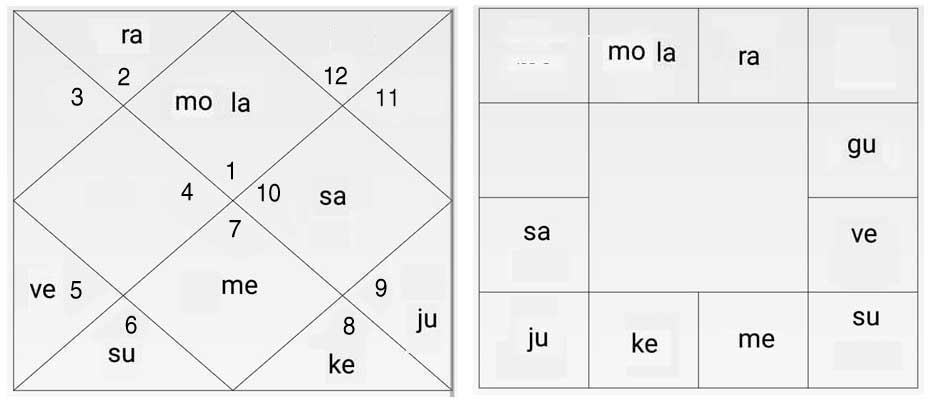 Key Players of IPL today's match
IPL Today's Match – Royal Challengers Bangalore
AB de Villiers, Yuzvendra Chahal and Navdeep Saini are key players in this squad. Here AB de Villiers is in good form and Kohli is likely to get good support from him in today's match. 
IPL Today's Match – Rajasthan Royals
Sanju Samson, Jofra Archer and Jos Buttler are three key players in RR. Smith gets good support from Jofra Archer and Jose Buttler. But Sanju Samson may not be supported as Smith expected.
IPL Today's Match Prediction Analysis
Royal Challengers Bangalore Captain Virat Kohli
Virat Kohli's Lagna is Sagittarius. An archer with a bow and arrow is the sign of Sagittarius. They are warriors who are ready for a fight. People born in these Lagna are very energetic and ready to fight at any time. Defeats never make them lose hope. They always come back with full energy and win over anyone. Kohli scored the winning shot in last match's super over. This is the Sagittarius man's power. He is always ready to face challenges. Currently, he is passing through the Dasa period of Rahu and sub-period of Kethu. During this period unexpected events can occur. This might be the reason for his inconsistency in the matches till now.
Virat Kohli's detailed horoscope analysis. Check Now!
Transit forecast sees Jupiter travelling in the fourth house from his Chandra Lagna. When Jupiter transits through the fourth house, the person is likely to face problems from people who are assisting him. There might be sadness and lack of help from relatives, too. We can see these aspects in his last matches. Inconsistent performance of teammates is one of the examples of the above mentioned Jupiter transition. Saturn is travelling through the fifth house from moon Rasi, which is also not favourable for him. Challenges in works, sadness etc are the outcome of this placement. But both these planets transit through their own houses which could be a favourable factor. In transit forecast, Vedha position is also important. Both planets are in Vedha positions. So these unfavourable influences may reduce. Daily prediction for Kohli does not seem to be favourable. He may regret some of his decisions.
Rajasthan Royals Captain Steve Smith
There is no doubt that Steve Smith is one of the best captains right now and also one of the best batsmen in present cricket. He never sticks to conventional methods in cricket. His batting stance is one such example. He often sets unconventional fielding positions which are effective most of the time. His Lagna is Pisces. The astrological symbol of Pisces is two fishes. The fish are usually portrayed swimming in opposite directions; this represents the duality within the Piscean nature. People born in this sign can think in both directions – conventional and unconventional. This sign is ruled by Jupiter.
How will be your career in sports?
Jupiter is the planet for teaching, guiding, mentorship etc. These people can guide their team or group as they wish. Currently, he is passing through the Dasa period of Mars and sub-period of Ketu. Mars is the lord of second and ninth bhava. This dasa is a favourable period. Transit forecast predictions show Jupiter transiting through ninth house and Saturn in tenth house. Both are in their own houses which is not unfavourable. Mars is in the first house which is not favourable. But, here again, Mars is in its own house. Day prediction is very important to analyse that day's achievements. It is not very favourable for Steve Smith. Some unlucky minor incidents may occur in this match.
Last ball
There are so many Astrological factors influencing a prediction. Analysing every aspect is an impossible task. Here we consider two captains and key players only. From analysing these people, today both captains might struggle for a win. Kohli has less luck factor than Smith.
Get your FREE 60-page horoscope now!
Indian astrology predictions are based on the time, date and place of birth, hence the accuracy of the predictions depends upon the accuracy of these details.