A new year is coming, and it brings with it great hopes and expectations. We all hope that the year 2021 will be better than 2020, which was unusual and difficult for a lot of us because of Covid 19. This deadly virus brought the entire world to a stop with lockdowns, restrictions and curfews. The world was restricted in all areas, except for the hospitals and treatment centres which were full and bursting. Work from home policies was adopted by companies across; masks and social distancing were made mandatory, and many lost their jobs and sources of income. People have become increasingly concerned about their health and wealth. In the process, we have understood how trivial our life is. So, as we step into 2021 with caution and clean hands, we hope that there is something bright and cheerful waiting for us, maybe in the form of a jab from the syringe. We hope that the vaccine will work and the world will go back to the old normal, sans masks and social distancing. From an astrological point of view, 2021 will be a better year, and there might be a semblance of a normal life as cases reduce and there is better immunity. In general, India will have a better year than the previous one. We hope to overcome the fear of Coronavirus during the course of the year as a successful vaccine or herd immunity will be in the picture by this time. There will be pressure on the employment sectors and other administrative areas once the Covid situation gets better. Indian financial situation may change at this time. We can hope for some changes or improvements in the economy in the latter half of the year. But, in general, the economic growth rate will take time to get back to normal.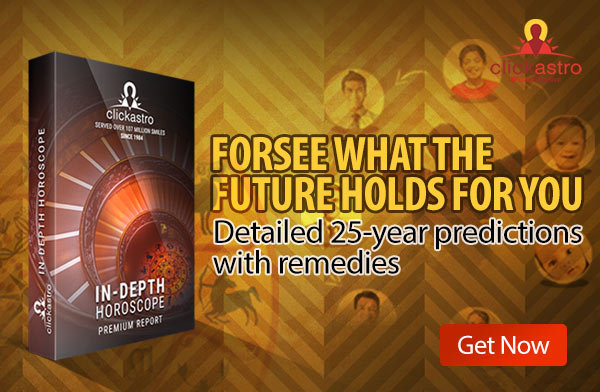 Let us take a look at the prospects of people born in each rasi.
Get your Yearly Horoscope 2021 now!
How will be the Career in 2021  for each Rasis?
Aries
, Gemini, Leo, Libra, Scorpio, Capricorn and Aquarius will face challenges in their career. It is not the right time to change their job. Gemini, Leo, Scorpio, and Aquarius may face bitter experiences from their superiors. Their incentives and recognition will be delayed during this period. They should take care of their communications to both superior officers and subordinates. Taurus, Cancer, Virgo and Sagittarius have a better period in the first quarter of 2021 and may get recognition, awards and incentives during this period. A change in the job also may be beneficial for these people. The second quarter of 2021 will be beneficial for people born in Aries,
Gemini
, Leo and Libra. These people will get promotions or delayed incentives or job changes to desired places. They will get a chance to prove their ideas and skills. They can utilise this time to show their skill sets and wisdom at their workplace. People born in Cancer, Virgo, and
Sagittarius
will face challenges in many areas. They should not think about job changes during this period. Rest of them have neutral (not very bad or very favourable) period. In general, 2021 will give a mixed outcome in career to all. Caution and effort to recover the losses of 2020 is suggested.
Get your FREE Yearly Horoscope 2021
How will be the financial situation of all zodiac signs in 2021?
The year 2020 was a big blow to our economy. Inflation, salary cut and uncertainty were some of the troubles faced in 2020. So, at least for the first quarter of 2021, people born in Gemini,
Leo
, Scorpio and Aquarius should take care while using credit cards, giving money to others in credit, or being a guarantor for loans. They should be more cautious about investing money in unknown areas and take care of their expenses. It is a good time for people born in
Taurus
, Cancer, Virgo and Pisces. They may get unexpected money during this time. It will be better for them to seek the advice of an expert for investing money. In the second quarter, people born in Pisces, Gemini, Cancer, Virgo and Sagittarius will have a financially challenging period. There are chances of reduced cash flow and increased expenses. They should take care of loans, other debts and avoid investing money in speculative businesses. It is an excellent period for those born in Aries, Gemini, Leo and
Capricorn
. There will be gains from unexpected areas. They can invest money in less risky areas for more profits. Generally, 2021 will witness a fluctuating situation in the financial sector, and special care is advised for expenses and investments.
How will be the year 2021 in terms of health?
All of us have suddenly become aware and careful of our health because of the pandemic. This year too, we will continue to be cautious. Planets say 2021 will be better than in 2020. There are chances of post corona issues and other lifestyle diseases. The first quarter of 2021 will be critical for people born in Gemini and Leo. They should take timely medications and take care of their health. People born in
Pisces
and Libra should pay attention to their parent's health. Timely check-ups are important, and so are doctors' advice. They may face significant medical expenses during this time. The second quarter till the end of the year will be challenging for people born in Cancer and
Virgo
. They are advised to pay attention to health and follow a systematic lifestyle. Parents of Gemini and Capricorn may need more medical attention. We cannot say that 2021 will be a 100% favourable time for our health. We should continue to be cautious in 2021, too. Vaccinations may give a bit of confidence, but we should not lose focus from our immunity through our lifestyle and habits.
Get your personalized Yearly horoscope 2021
The year 2021 – Love life for each zodiac sign
The year 2021 will hopefully be an improvement for lovers and young people. They can get back to their life to some extent. Colleges, shopping malls and entertainment options may start functioning fully by the third quarter of 2021.
In the first quarter of 2021, people born in Sagittarius may get a chance to meet their soul mates. But
Scorpios
may face some challenges in their relationships. Those born in Gemini, Leo and Pisces, who are looking to get married, may find their better half during this period. Good marriage proposals may also come during this period. In the second quarter of 2021, Capricorns may get a chance to enjoy some good time with their soul mates. Sagittarians should take extra care to prevent conflicts with their partners. Aries,
Cancer
and Virgo may get good marriage proposals and may get married during this time.
Find more about each other. Get your Free Couples Horoscope now!