Virat Kohli
, the current captain of Indian Cricket team is one of the best cricket players in the world. He is a right-handed batsman. His nickname is Chikoo. Since October 2017, he has been the top-ranked ODI batsman in the world. Kohli has the second highest number of centuries. During the 2019 Cricket World Cup, Kohli became the fastest batsman, in terms of innings played (222), to score 11,000 runs in ODI cricket.
Name: Virat Kohli

Sex: Male 

Date of Birth: 5 November 1988 Saturday 

Time of Birth (Hr.Min.Sec) : 10:28:00 AM Standard Time 

Time Zone (Hrs.Mins) : 05:30 East of Greenwich 

Place of Birth: Delhi 

Longitude & Latitude (Deg.Mins) : 77.13 East, 28.41 North 

Ayanamsa: Chitra Paksha = 23 Deg. 42 Min. 9 Sec. 

Birth Star – Star Pada (Quarter) : Utaraphalguni – 2 

Birth Rasi – Rasi Lord: Kanya – Budha

Nithya Yoga: Vaidhrithi 

Rasi of Sun – Star Position: Tula – Swati 

Position of Angadityan: Feet 

Zodiac sign (Western System): Scorpio 
Get your FREE Horoscope/Kundli
Horoscope Analysis – General Predictions
Born a generally lucky child. Will achieve everything by own unusual hard work. An extravagant spender. Will be a pleasure-seeking individual. Untainted sincerity, clear principles and unstinting decency are all relevant parts of the personality. Virat Kohli is prepared to help others to the exclusion of his own interests. Will have to work hard and diligently to solve problems. Very sensitive to criticism. Generally will meet all goals in life. Virat is a person who keeps his word. Since Kohli is born in EKADASI THIDHI, his character and conduct attract others even when he is very young. Have the ability to learn everything about the subjects interested in. He will be quite rich. Balava Birth in Balava Karana makes Virat an independent thinker. He resists controls imposed on him. VYDHRITHI NITHYAYOGA engenders in Kohli a love of the water. He is also an extremely earthy individual who enjoys the human body. Virat is good looking and progressive in his outlook. Virat Kohli dress to impress. He will be wealthy without scheming or cheating. 
Virat Kohli – Personality, Wealth & Siblings Analysis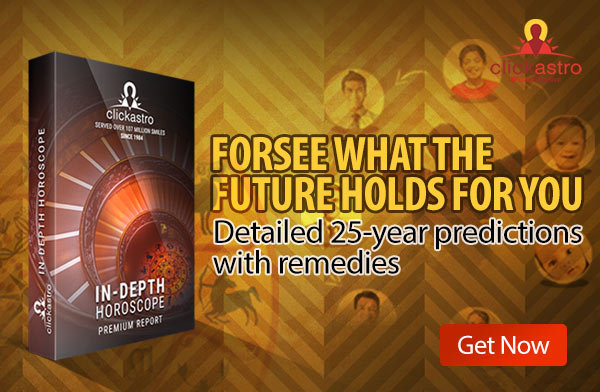 The first house of the horoscope represents the personality characteristics, physical structure, status and fame of the person. Based on the position of Lagna the following characteristics may be present in Virat's personality. He is: active; enterprising; wealthy; conventional; business-like; sympathetic, affectionate; insightful; restless; anxious; honest; self-disciplined. Physically Virat has a long face and neck; a slight stoop, which develops as you get older; good looks. He will earn the goodwill of people in power.
Land and properties, wealth, family, speech, food and skills are some of the important topics highlighted by the second house in a horoscope. The third house in the horoscope mainly refers to siblings, courage and cleverness. Since the 3rd lord is in the ascendant, Kohli will be a self-made individual. Irrespective of academic qualifications, his intelligence and knowledge will be impressive. Virat's tendency to lash out when he is angry can shock others. He will be a good actor. He is bold and fearless. Since Rahu happens to be in the 3rd house, he has a clear mind and a strong determination. He is sensitive to the feelings of others. However, relationships with brothers and sisters may not necessarily be satisfactory. Kohli's life span will be good.
FREE Wealth Horoscope
Health, Education and Family analysis of Virat Kohli
The fourth house of your horoscope refers to property, education, mother, vehicles, and general happiness. As Jupiter is the lord of the 4th house, Kohli will be devoted to the cause of his choice. He will have a missionary zeal in what he does. He has a deep commitment and devotion to his enterprise. 
The fifth house of the horoscope mainly gives indications regarding children, mind and intelligence. Since the 5th lord is in the 4th, Virat Kohli will have the opportunity to acquire money from an early age. He will be able to provide beautiful homes and luxurious surroundings. He will have more daughters than sons.
The sixth house gives indications regarding diseases, enemies, obstacles and other generally negative topics. Since the 6th lord is in the 10th, Kohli will be better off far from home or in foreign countries.
Try our Premium Education Horoscope
Virat Kohli – Marriage, Longevity, Fortune Analysis
Virat's seventh lord is in the 11th house. He will come to know many people through contacts or connections made by his wife. He has the knack of evaluating and assessing anyone at first sight. Therefore, he will recognize those who are trying to exploit him. He will be gentle, yet firm when the occasion demands. He will listen to his wife's suggestions. She will have the discernment to create an attractive home. Because of his busy work schedule, he may not be able to spend sufficient time at home with his family.
The eighth house gives indications regarding longevity, medical treatment and other difficulties. Since the 8th lord is in the 10th, Virat Kohli enjoys spending time with his parents, even if he does not have a whole lot of time. Despite the impediments and obstacles he faces, he will rise steadily in his career.
In Kohli's horoscope, the lord of the ninth house is positioned in the 11th. Hence it is expected that Kohli will slowly amass wealth and power.  He will have powerful and influential friends. He will reach high positions in life.
LOVE/ARRANGED Marriage? Want to Know?
Profession, Income and Expenditure Analysis – Kohli's Horoscope
According to Sarvartha Chintamani, from the tenth house, the astrologer should judge occupation, command, authority, fame, rain, life in foreign lands, the performance of sacrifice, esteem, respect, means of livelihood, profession, the knees and the servants. In Kohli's horoscope, the lord of the tenth house is placed in the eleventh house. A verse from Brihat Parasara Hora indicates that he will be wealthy and happy. He has a cheerful personality. He is truthful and virtuous.
The eleventh house mainly gives indications regarding income and sources of income. As the 11th lord is in the 10th, he will do well in business and make a good profit. He will win awards or prizes for his original contributions to his subject or field of study.
The twelfth house gives indications regarding expenditure and losses. Since the 12th lord is in the 4th, mental restlessness, unnecessary worry, the enmity of relatives and life in places far from home are all possibilities. 
Favourable Periods for Career
Considering the transit of Jupiter on various houses, the following periods are found to be favourable for Career.
Get FREE Career Horoscope
| | | |
| --- | --- | --- |
| Period Starts | Period Ends | Analysis |
| 13-09-2017 | 11-10-2018 | Favourable |
| 31-03-2020 | 30-06-2020 | Favourable |
| 21-11-2020 | 06-04-2021 | Favourable |
| 15-09-2021 | 21-11-2021 | Favourable |
| 14-04-2022 | 22-04-2023 | Excellent |
| 02-05-2024 | 15-05-2025 | Favourable |
| 19-10-2025 | 05-12-2025 | Excellent |
| 03-06-2026 | 31-10-2026 | Excellent |
| 26-01-2027 | 26-06-2027 | Excellent |
| 27-12-2028 | 29-03-2029 | Favourable |
| 26-08-2029 | 25-01-2030 | Favourable |
| 02-05-2030 | 23-09-2030 | Favourable |
| 06-03-2032 | 12-08-2032 | Favourable |
| 24-10-2032 | 18-03-2033 | Favourable |
| 29-03-2034 | 06-04-2035 | Excellent |