Navaratri is a major Hindu festival that spans nine nights and ten days. The word Navaratri itself means nine nights – 'Nava meaning nine and 'Ratri meaning night.  Theoretically, there are four Navratri festivals in a year falling on four different seasons. Among these Navaratris, Sharada Navaratri, the one falling in the autumn season is considered as the most important and is the most celebrated Navratri festival. 
All Navratri festivals are dedicated to Goddess Durga. In this festival spanning nine nights, the nine forms or manifestations of the goddess are worshipped. Though the reasons and cultures vary, Sharada Navratri is observed throughout India with great zeal and devotion. This festival is observed on the bright fortnight (Shukla paksha) of the lunar month Ashvin, which typically falls in the Gregorian months of September and October. It spans from the first lunar day (Pratipada) to the tenth lunar day (Dashami) of the bright fortnight (Shukla paksha) of Ashvin month. During this autumn festival (the term 'sharada' means autumn), the nine forms of the divine feminine Devi Durga are honored. The Sharada Navaratri celebrations culminate on the tenth day, which is known as Vijayadashami. In some regions, as in Bengal, it ends with Durga Pooja celebrations, and in some parts, the tenth day is celebrated as Dussehra.
In 2021, the Sharada Navratri festival starts on October 07, Thursday, and ends on October 15, Friday.
Ghatasthapana – The Ceremonial Beginning of Navratri Celebrations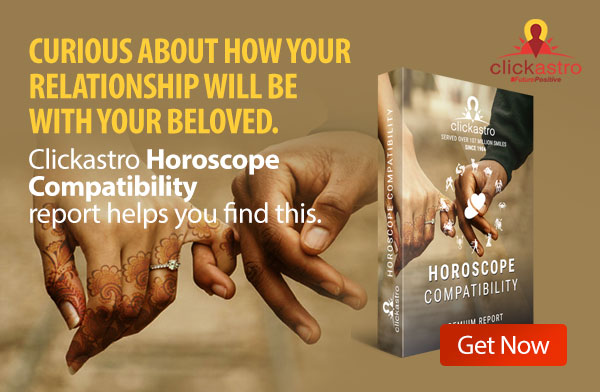 Ghatasthapana or Kalashsthapana is an important ritual observed on the first day of the Navratri festival. Ghata or Kalash is a ritual pot, and 'sthapana' means 'to place or install'. Ghatasthapana is the ritualistic placing of the Kalash filled with holy water, and its purpose is to invoke the Goddess Shakti or Durga. For this, the Kalash or pot is coated with cow dung and sown in barley seeds. This is then placed in a sandpit, which itself is sown with seeds. While doing so, the devotees chant the mantra of Goddess Shakti and remember her nine forms. They will pray to her and request her to reside in the holy Kalash for nine days until the end of the Navratri festival. Since Ghatasthapana, this Kalash has to be worshipped two times on each day of the festival. Devotees add more holy water to the Kalash each day and keep it out of the light. These result in the growth of long, yellowish grass called 'jamara'.
Ghatasthapana Time for Sharad Navratri 2021
Ghatasthapana Date
: October 7, 2021 (Thursday) 
Ghatasthapana Muhurat
: 06:30 AM to 10:28 AM, Duration – 03 Hours 57 Mins
Ghatasthapana Abhijit Muhurat
: 12:02 PM to 12:50 PM, Duration – 00 Hours 47 Mins
Pratipada Tithi Begins
: 04:34 PM on October 06, 2021
Pratipada Tithi Ends
: 01:46 PM on October 07, 2021
Chitra Nakshatra Begins
: 11:20 PM on October 06, 2021
Chitra Nakshatra Ends
: 09:13 PM on October 07, 2021
Vaidhriti Yoga Begins
: 05:12 AM on October 07, 2021
Vaidhriti Yoga Ends
: 01:40 AM on Oct 08, 2021
Ghatasthapana Rules
Ghatasthapana marks the beginning of the nine to ten-day-long Navratri festival with the invocation of Goddess Shakti. Our scriptures have some well-defined rules and guidelines to perform Ghatasthapana at the beginning of Navratri. 
Ghatasthapana Muhurat Rules
Ghatasthapana should happen on the same day, even if there is only one muhurta under pratipada after the sunrise.

The Amayukta Pratipada or the Pratipada prevailing on the day of the Amavasya will be considered the first day in case the pratipada is not occurring on any day. In any other case, Sharad Navaratri must not be celebrated on Amayukta Pratipada.

If Pratipada goes on for two sunrises, then the first one would be the only one considered.

The first one – the third part of the day is considered as the Shubh or the most auspicious time for Ghatsthapana.

Abhijit Muhurat is also considered as Shubh time to initiate Kalashsthapana.

The Dwi-Swabhava Lagan Meen prevailing during the Pratipada of the Sharad Navratri is also an auspicious time for Kalashsthapana.

Chitra Nakshatra and Vaidhriti Yoga are considered not good for Ghatsthapana, but these occasions are not prohibited.

Ghatsthapana must be done within 16 Ghatis or before midday while Pratipada is prevailing. 

Afternoon, nighttime, and any time beyond sixteen Ghatis after sunrise are prohibited for Ghatasthapana.

Afternoon, nighttime, and any time beyond sixteen Ghatis after sunrise are prohibited for Ghatasthapana.
Ghatasthapana Puja Items
1
Kalash or small clay pot 
2
Clean soil
3
A wide clay pot for Sapta Dhanya 
4
Sapta Dhanya or Seeds of seven different grains 
5
Sacred thread or Moli or Kalava
6
Supari (Betel nuts)
7
Perfume 
8 
Flowers and garland 
9
Sacred water or Ganga Jal 
10
5 leaves of Ashoka or Mango tree 
11
Raw and unbroken Rice for putting in the lid 
12
Grass (Durva)
13
Lamp or Diya for aarti
14
Coconut with its husk
15
Red Cloth for wrapping coconut 
16
Coins
Ghatasthapana Puja Vidhi
The Ghatasthapana Puja Vidhi is as follows.
Place the wide clay pot near the chowki (wooden seat) of the goddess.
2. 
Put a layer of soil into the wide clay pot and sow the grain seeds. Put another layer of soil to cover the seeds and sprinkle water.
3. 
Tie a sacred thread on Kalash and pour pure water. Put flowers, scent, and coins into the Kalash, and place five leaves of Mango on its top. Put a lid and fill it up with raw rice. Now, place a coconut wrapped in red cloth on it, and tie the sacred thread around it. This completes the arrangement of Kalash. Now, place it on the wide clay pot. It is a symbolic form of Goddess Durga herself.
4 . 
Worship the Kalash / Goddess with Diya and Panchopchar (five elements- flower, scent, Deepak, Dhoop, and Naivedya) and mantras. Pray to her to bestow prosperity and wisdom. Also, invoke her to reside at your home for nine days. Devotees should do aarti in the morning and evening on each day of the festival.
The Nine Avatars of Goddess Durga
Navratri is a festival of nine nights and ten days observed by the devotees with utmost devotion. A different form or avatar of Goddess Durga or Shakthi is worshipped on each day. The different avatars are the following.
Day 1, Pratipada : Shailaputri 
The term 'Shaila means mountain and 'Putri means daughter. Goddess Parvati is the daughter of the Mountain God, and she is worshipped on this day.
Day 2, Dwitiya : Brahmacharini
Dwitiya is dedicated to Goddess Brahmacharini, a form of Durga who reduces anger. 
Day 3, Tritiya : Chandraghanta
Goddess Chandraghanta has a third eye, and she fights against evil demons. On Tritiya, she is worshipped by offering jasmine flowers.
Day 4, Chaturthi: Kushmanda
Chaturthi is dedicated to Goddess Kushmanda, whose name means cosmic egg. She is worshipped to spread energy and warmth to everyone.
Day 5, Panchami : Skandamata
Goddess Skandamata is worshipped on this day. She is fierce and loving, and she rules over planet Budha (Mercury). 
Day 6, Sashti: Katyayini
Sashti is dedicated to Devi Katyayani. On this day, women offer prayers to her to get a peaceful family life.
Day 7, Saptami : Kalaratri
Kalaratri is believed to be the most destructive avatar of Kali Devi, and she rules over planet Shani (Saturn). Goddess Kalaratri is worshipped on this day.
Day 8, Ashtami : Mahagauri
This day is known as Mahashtami or Maha Durgashtami. Devotees, on this day, worship Goddess Mahagauri who wears white clothes and rides on a bull.
Day 9, Navami : Siddhidaatri
This day is known as Mahanavami. Devi Siddhidaatri who can fulfill all the wishes is given importance on this day.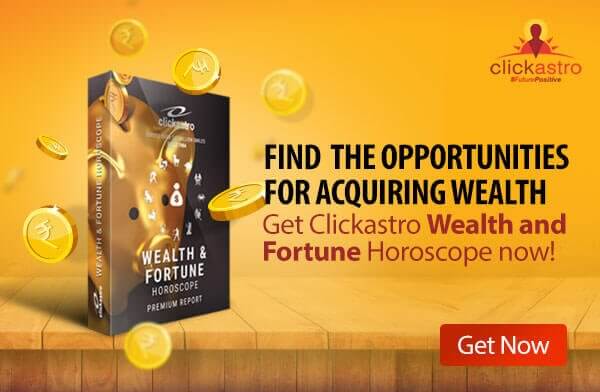 Day 10, Vijayadashami (Dussehra)
The tenth day is known as Vijayadashami, which is celebrated as Dusshera in some parts of India. Sindhoor Khela is an important Vijayadashmi ritual. After 9 days of continuous prayers, this day is believed to be ideal for starting new things. Vidyarambham – the ritualistic introduction of children into the world of education with the blessings of the goddess is observed on this day.
What is the Religious Significance of Navratri?
The Navratri celebrations spanning nine nights and ten days are symbolic of the nine-night battle of the good against the evil, and its ultimate victory on the tenth day. Goddess Durga is worshipped as the deity of power, energy, and wisdom during this occasion.
The most common mythology associated with Navaratri is the victory of Goddess Durga over the demon king Mahishasur. All gods including the trinity Shiva, Vishnu, and Brahma created Goddess Durga or Shakti by unifying their divine powers. Goddess fought a fierce battle against Mahishasur for nine nights before killing him. This long battle of good over evil and the ultimate victory of good is the reason behind Navratri celebrations. The tenth day of victory is celebrated as Vijayadashami. 
In the regions where the tenth day is celebrated as Dussehra, it is the commemoration of Lord Ram's triumph over Ravan, which also implies the victory of good over evil.