Akshaya Tritiya, otherwise known as Akha Teej or Akti is an annual spring festival and an auspicious day observed by Hindus and Jains in India and Nepal. Akshaya Tritiya is celebrated on the third lunar day (Tithi) of the waxing moon (Shukla Paksha) in the month of Vaisakha. Akshaya Tritiya is a Sanskrit word where 'Akshaya' denotes eternal, or undiminishing prosperity, success and joy, and Tritiya means 'third'. It is considered one of the most auspicious days among Hindus. As per the Gregorian calendar, Akshaya Tritiya falls during April or May of every year. Hindus believe that this day ushers in eternal prosperity. People perform the Akshaya Tritiya puja on this day worshipping Lord Vishnu, Goddess Lakshmi, Lord Ganesha and Lord Kubera. People believe that buying gold on Akshaya Tritiya day brings in prosperity and more wealth eternally.
 Akshaya Tritiya 2021 Dates and Timings
When is Akshaya Tritiya 2021?
Akshaya Tritiya 2021 will be celebrated on Friday, May 14. The timings are as below:

Tritiya Tithi Begins — 05:38 AM on May 14, 2021

Tritiya Tithi Ends – 07:59 AM on May 15, 2021

Akshaya Tritiya Muhurat for Puja- 06:04 AM to 12:21 PM on May 14, 2021

Auspicious time to purchase gold on Akshaya Tritiya day, Friday, May 14, 2021:

Akshaya Tritiya 2021 – Gold Purchase Timings — 06:04 AM May 14 to 06:04 AM May 15
Akshaya Tritiya Puja Vidhi
On this day, devotees wake up early in the morning and, after taking a bath, perform puja and worship Lord Vishnu, Lord Ganesha, Goddess Lakshmi, and Lord Kubera. The puja rituals to be performed on Akshaya Tritiya are explained below. Devotees must ensure to clean their house properly. The following items are required for the puja ritual – sweets made from milk, sandalwood paste, incense sticks, flowers, Tulsi leaves, sesame seeds, chana dal, Prasad made with rice idols of gods. The puja Vidhi is as follows:
After cleaning the puja room, decorate the puja area and place the idols of the gods for offering puja. The idols are offered sandalwood paste and flowers. While doing so, chant the mantras dedicated to the god that you are offering worship. Offer the gold or jewelry purchased for Akshaya Tritiya for puja. While worshipping Lord Vishnu, devotees offer yellow clothes, incense sticks, sesame seeds, Tulsi leaves, sweets, chana dal, and Prasad. It is believed that both Lord Vishnu and Goddess Lakshmi are the gods of wealth and hence taking their blessings on this day brings prosperity and wealth to your home.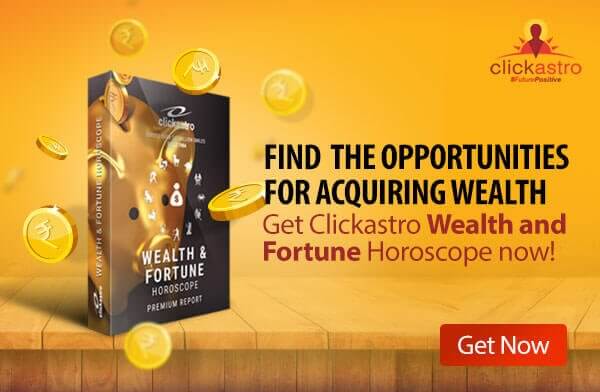 Devotees pray for prosperity and distribute the Prasad to the family and friends who have participated in the puja. Devotees recite Vishnu Sahasranama and Vishnu Chalisa during the puja offerings. A special bhog is offered to Lord Vishnu. After the puja rituals, devotees sing aarti and donate food to the needy and the poor. People also worship and offer food to the cow on this day as the cow symbolizes love and warmth and is considered auspicious. 
Mantras to be chanted while offering the puja
Below are the mantras to be chanted while worshipping each god.
Mantras for Lord Ganesh 
"
Om Gam Ganapathaye Namaha
"
"
Vakratunda Mahakaya Suryakoti Samaprabha, Nirvighnam Kurume Deva Sarvakaryeshu Sarvada
"
Lord Vishnu Mantra
"
Om namo Bhagavathe Vasudevaya, Om namo Narayana, Om namo Shri Srinivasaya, Om namo Venkatesaya
"
Mantra for Goddess Lakshmi 
"
Om Shree Maha Lakshmyai Cha Vidmahe Vishnu Patnayai Cha Dheemahi Tanno Lakshmi Prachodayat Om
"
Mantra for Lord Kubera
"
Kubera Twam Danadeesam Gruha Te Kamala Sithta Tam Devem Prehayasu Twam Madgruge te Namo Namah
"
What to donate on Akshaya Tritiya
On Akshaya Tritiya day, people offer donations as it is believed that the virtue of donation increases manifold when donated on Akshaya Tritiya. Donations are made in sugar, ghee, grains, fruits, vegetables, clothes, tamarind, gold, and silver, etc. They should be offered with good intentions and a pious mind; only then would one achieve eternal prosperity and wealth.
Do's and don'ts for Akshaya Tritiya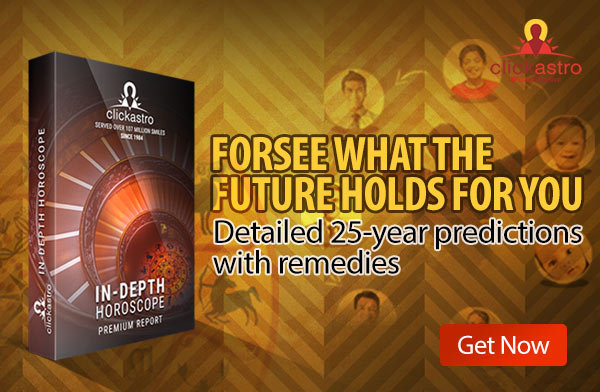 Donations done during Akshaya Tritiya day are a kind of human service that is returned in wealth to the one who donates. It is essential to observe the rules and the list of things that one must follow during this auspicious day. Here are a few things that you must do and must avoid on Akshaya Tritiya.
Things you must do on Akshaya Tritiya:
Buying gold: It is considered auspicious to buy gold on Akshaya Tritiya as gold is a pure and precious metal and augments wealth and prosperity. Buying gold marks the beginning of a prosperous life, and thus this act is indeed essential on this day. 
Investments: Substantial investments should also be made on this day, just like buying gold and ornaments. This can include investments in the form of new ventures, or other acquisitions plans that yield benefits to you and your family alike.

Buying or possession of a house: On the auspicious day of Akshaya Tritiya day, many people invest in property and houses or gain possession of their new homes.
Things to avoid on Akshaya Tritiya 
The sacred thread ceremony: It is best advised to avoid conducting the sacred thread ceremony on this day as it is not considered to be auspicious for performing such a ceremony. 

Breaking fasts: Fasts should never be broken on Akshaya Tritiya day as it is considered to be inauspicious.
Significance of Akshaya Tritiya 
According to Hindu mythology, Akshaya Tritiya day marked the beginning of Tretha Yuga. Akshaya Tritiya also marks the birth anniversary of Parashurama, the sixth incarnation of Lord Vishnu. It is also believed that the holy Ganga descended to the earth from heaven due to Bhagiratha's efforts on Akshaya Tritiya day. This day is also considered to be the birthday of Annapurna, the goddess of food and kitchen. The tradition of buying gold and jewelry on Akshaya Tritiya day ushers happiness and prosperity in the household and ensures eternal wealth for the devotees. It is believed that gold purchased on this day will never diminish and would continue to grow or appreciate every year.
It is also believed that Akshaya Tritiya falling on Rohini Nakshatra day on a Wednesday is considered to be very auspicious. As the word 'Akshaya' denotes undiminishing, the benefits of performing Japa, Yajna, Pitru-Tarpan, and charity on this day remain eternal with the person forever.
Akshaya Tritiya is also considered to be an auspicious day and free from all malefic effects by Vedic astrologers. As per the Hindu astrology, the three lunar days of Yugadi, Akshaya Tritiya, and Vijaya Dashami do not need any auspicious Muhurta to begin or perform any auspicious work as these days are free from all malefic effects.