Raksha Bandhan 2023
Raksha Bandhan
is one of the
important festivals of Hindus
. It is celebrated on Purnima (full moon day) of the Hindu month of Sravana. It is the celebration of the brother-sister relationship and their love for each other. The term '
Raksha Bandhan
' in Sanskrit literally means 'bondage of security' or 'knot of protection'. On the day of
Raksha Bandhan
, the sisters tie Rakhi, which is a form of decorative thread made from cotton (kava), silk, and gold or silver items, on the wrists of their brothers to protect them from evil influences. While doing so, they pray for their brothers' long life and happiness. The brothers, in turn, promise to love their sisters unconditionally and pledge to support and protect them throughout their life. For this reason, this festival is also known as
Rakhi and Rakhi Purnima
; Rakhi –the thread implying sacred love and
Purnima – the full moon day
.
When is Raksha Bandhan 2023?
The festival of
Raksha Bandhan 2023 or Rakhi 2023
is observed throughout India and Nepal. In North India, it is celebrated with great enthusiasm. It usually falls in August.
Raksha Bandhan 2023 falls on August 30, Wednesday.
Raksha Bandhan 2023 – Auspicious Pooja Muhurat and Tithis
Purnima Tithi Beginning / Full Moon Date Start: 10:58 am on August 30, 2023
Purnima Tithi Ending / Full Moon Date End: 7:05 am on August 31, 2023
Raksha Bandhan Muhurat: August 30, 09:02 PM – August 31, 07:05 AM
Raksha Bandhan Aparahan Time: August 30, 01:42 PM – 04:12 PM
Raksha Bandhan Bhadra End Time: August 30, 9:02 PM
Raksha Bandhan Bhadra Punchha: 05:30 PM to 06:31 PM
Raksha Bandhan Bhadra Mukha: 06:31 PM to 08:11 PM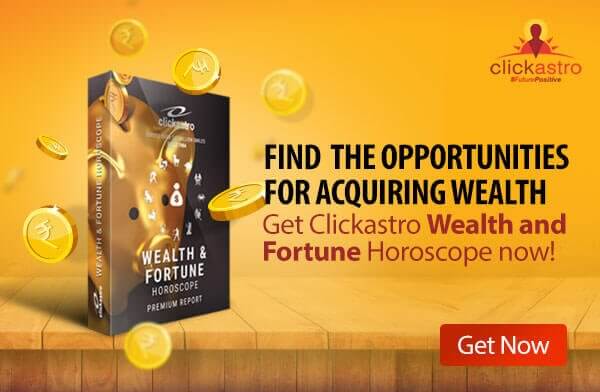 Before knowing the
Raksha Bandhan 2023 date and auspicious timings
, you must understand the meaning of the terms – Apaharan Timings, Pradosha Time, and
Tithi
in relation to
Rakhi Purnima
.
Apaharan Time
As per Hindu culture, Apaharan or Aparahna Time usually falls in the late afternoon. It's the most auspicious time to celebrate Raksha Bandhan, to observe the most important ritual of tying the Rakhi on their brother's wrist and praying for his long and healthy life.
Pradosha Time
In case you miss out on celebrating the
Rakhi festival
during the Apaharan Time, you can perform the rituals during Pradosha Time which is the second-best Muhurat as per Hindu scriptures and usually begins in the late evening.
Read more about Pradosh Vrat
Rakhi Purnima Tithi
It's the culmination of both the auspicious timings into one and is one of the ideal times to perform the
Rakhi ceremony
.
Rakhi Celebrations in India– Traditions and Customs
Indians celebrate the festival of
Raksha Bandhan 2023
with joy and enthusiasm. Since it's an important day for the siblings, preparations begin well in advance. The sisters get busy purchasing or making unique Rakhis for their brother to mark their love. Also, it evokes a sense of pride for brothers to wear such custom creations often decorated extensively in an eye-catching manner. The way
Rakhi or Raksha Bandhan
is generally observed is as follows.
On the auspicious day of Raksha Bandhan, the sisters take an early bath and get dressed up before welcoming everyone to a family gathering.
The sisters prepare the Rakhi ki thali, which includes a small Diya, akshat (rice mixed with turmeric), kumkum, sweets, and the Rakhi.
Once everyone gathers around, the sisters perform a Pooja and pray with the entire family.
After offering Pooja, a small wooden platform has to be set on the floor with a Rangoli on its four sides. The brother sits on this platform.
Once the brother sits, the sister applies a holy red Tilak with kumkum on his forehead and ties the Rakhi (symbolic of their wishes, longevity, and security) around his right wrist. She does the Arti in front of him and offers him sweets.
The brother, in return, bestows some gift or money to the sister, which she humbly accepts.
The brother also pledges to protect his sister from any adversity.
After this ritual, all family members will have traditional delicacies like gulab jamun, rasgula, etc.
The pattern of celebrating
Raksha Bandhan
or performing the
Rakhi tying ritual
would vary with various regions in India, but the whole idea remains the same.
Rakhi 2023 Significances – Why is Raksha Bandhan 2023 celebrated?
Raksha Bandhan
is an auspicious Hindu festival dedicated to the pious bond between a brother and a sister. Festivals are a great reason for the Indian diaspora to celebrate their rich culture and traditions, and
Raksha Bandhan
is one such festival. There's something quite special about the bond brothers and sisters share. From fights, jealousy, anger, and misunderstandings to the abundant love and possessiveness that siblings share for each other. It's a unique bond that is to be cherished and treasured. Indians worldwide celebrate this bond on the day of
Raksha Bandhan
. It is a day to convey our love and affection for our siblings and pledge to be there for each other through thick and thin.
Raksha Bandhan
is a sacred verse of unity and a message of togetherness. The man and woman who celebrate their bonding on this day need not be siblings by birth. Observing this festival and tying Rakhi is also a custom of establishing the brother-sister relationship between a man and a woman who vow their unconditional love for each other and mutual commitment. The term 'Raksha' means protection. In some places during medieval India, where women felt unsafe, they present a Rakhi or tie it on the wrist of men, regarding them as brothers. In this way, Rakhi establishes a new sibling-like relationship. It strengthens the bond of love and establishes unity. The
festival of Rakhi
is also celebrated by Jain and Sikh communities. It has also been an important tradition in the history of Sikhism, which is called
Rakhdi or Rakhri
. On this occasion, Brahmins use to change their sacred thread (janoi) and dedicate themselves once again to the study of Vedic scriptures.
Similar to other Hindu festivals,
Raksha Bandhan
also has different legends and myths associated with it. Three of the most popular legends include:
Krishna and Draupadi
As per this lore, when Krishna beheaded his long-term enemy, Shishupal, he inadvertently cut his wrist too. At that time, Draupadi, wife of the Pandavas rushed to his aid and bandaged his wound with a piece of cloth torn from the corner of her saree. In return, Krishna promised to protect her and assured her of help whenever she needed it.
King Bali and Goddess Lakshmi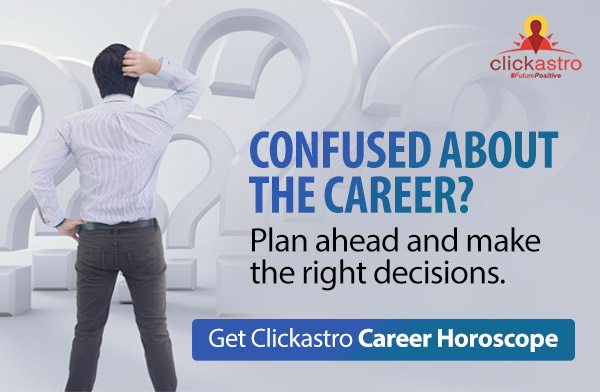 Another mythological story connected to this festival is that of the demon king Bali and the goddess Lakshmi. According to this story, Lord Vishnu started to live in King Bali's kingdom to fulfill his promise to the king. Goddess Lakshmi eagerly wanted her husband back. So, she went to King Bali and tied a Rakhi on his wrist, thus making him her brother. When Bali asked her what she wanted in return, she asked him to free her husband from staying in his palace, which he granted.
Indrani and Indra
Some say that
Raksha Bandhan
originated when Indrani had tied a thread, which was given to her by Lord Vishnu, around her husband Lord Indra's wrist to protect him during a war between the gods and demons.
Rakhi Celebration 2023: Legends from History
Following are two historical accounts narrating the tying of Rakhi.
Roxana and King Puru
When Alexander the Great invaded India, his wife Roxana approached King Puru, or Porus, with a Rakhi. She proclaimed him her brother and requested the great king to safeguard her husband's life, which he did the next day on the battlefield when he was about to kill Alexander but stopped himself from doing so.
Rani Karmavati and Humayun
When Mewar's queen Karmavati was unable to fight the onslaught of Bahadur Shah's army, she sent a letter with a Rakhi to Humayun asking him for his help. Thus, Humayun led a military campaign against Bahadur Shah and protected Rani Karmavati and her kingdom.