Pradosh Vrat – Liberation from Past and Present Sins
Indians firmly believe in the benefits gained from observing fasts. One such sacred fast is the Pradosh Vrat, also known as Pradosham, which is observed on the thirteenth day (trayodashi) of every lunar fortnight. Pradosh means dusk/evening. The fast is taken during the Sandhyakaal of both Shukla Paksha (waxing moon period) and Krishna Paksha (waning moon period). It is an auspicious three-hour period. The three hours are split into two – 1.5 hours before sunset and 1.5 hours after sunset.
The importance of observing Pradosha is mentioned in the Pradosha Mahatmiyam from Shiva Purana; hence, Pradosha puja is considered to be highly auspicious among others by the devotees of Lord Shiva. This particular time on Trayodashi holds a lot of promise when praying to Lord Shiva, known as the destroyer, and his spouse Goddess Parvathi. It is supposed that Lord Shiva and Goddess Parvathi are incredibly delighted and generous on this particular day, and all universal beings and gods come down to earth to attend the worship. These times represent the windows of opportunity to remove Karmic energies that limit our potential in this current life. 
Get a FREE analysis of your Kundli by date of birth.
SIGNIFICANCE OF PRADOSH VRAT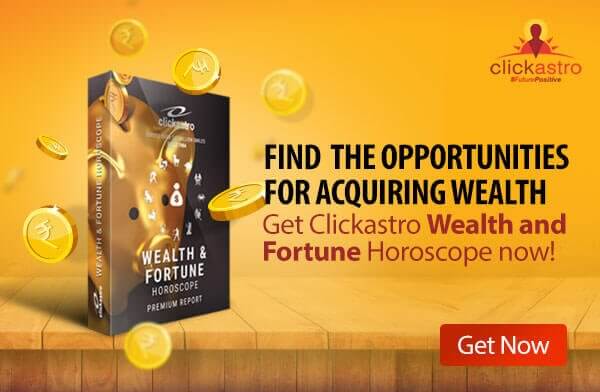 As per Shiva Purana, Pradosh Vrat liberates devotees from all the past and present sins and all negativities. It is believed that if you observe the Pradosham with full devotion and dedication, your demands will be fulfilled by Lord Shiva and Goddess Parvathi. When struggling with tough times and seeking peace of mind, following the fast will awaken your soul and help you achieve boundless growth and happiness in life. 
TYPES OF PRADOSH VRAT:
Pradosh Vrats falling on Mondays and Saturdays are the most significant.
The advantages of Pradosh Vrat are specific to the day it falls on. They are as follows:
Som Pradosh Vrat: Som Pradosh is when the Pradosh Vrat falls on a Monday. Following the Vrat will have all the desires of the devotees satisfied, and they will become positive thinkers.
Bhaum Pradosh Vrat: Bhaum Pradosh is when Pradosh Vrat falls on a Tuesday. Following the Vrat on this day will give relief from health problems and enhances physical health. It also brings prosperity.
Saumya Vaara Pradosha Vrat: Saumya Vaara Pradosh is when Pradosh Vrat falls on a Wednesday. Following the Vrat will benefit a person with education, knowledge, fulfillment of wishes, and progeny.
Guruvaara Pradosha Vratham: Guruvaara Pradosha is when Pradosh Vrat falls on a Thursday. Following the Vrat will invoke the divine blessings from the ancestors. All existing dangers get eliminated by observing this fast. 
Bhrigu Vaara Pradosha Vrat: Bhrigu Vaara Pradosha is when Pradosh Vrat falls on a Friday. Following the Vrat will remove all negativity and opposition, resulting in success and happiness.
Shani Pradosham: Shani Pradosh is when Pradosh Vrat falls on a Saturday. Following this Vrat will bring in promotions and help recover the lost wealth.
Bhaanu Pradosham: Bhaanu Pradosha is when Pradosh Vrat falls on a Sunday. Following this Vrat, results in peace and longevity.
Get a FREE analysis of your Kundli by date of birth.
Some other types of 
Pradosh Vrat
 depending on the timing of the puja performed are – 
Nithya Pradosham
is observed for 90 minutes of the sunset time. Worshipping Lord Shiva at this time is believed to bring prosperity in life. When 
pradosham dates
 come with thuvathasi and trayodashi tithi, it is known as 
Divya pradosham
. Worshipping Shiva Linga at this time removes all bad karma from your previous birth. This pradosham is also said to bring benefit in legal matters, improves the bonding between couples, and family. Panchaloha lingam can also be used for this worship. After pradosha pooja, the devotees face the east side and look up at the sky to pay tribute and worship the great sages. This is called
 Saptharishi Pradosham
.
Saturday pradosham on trayodashi tithi is also called 
Maha Pradosham
. Maha pradosham that comes only once a year is called Aegatchara
 Pradosham
. During this day, chanting 'OM' in Shiva temples removes over a crore doshas. Maha pradosham that comes twice a year, is called Arthanari Pradosham. These pradosh vrat dates are said to be beneficial for separated couples when they perform the vidhi with dedication. Maha pradosham that comes thrice a year is called Thirikarana. People who worship these days will get blessings from Ashta Lakshmi.
The legends associated with Pradosh Vrat:
When Lord Vishnu came down as the Kurma Avataar (incarnation as a tortoise), the Samudra Manthan (churning of the ocean) took place. The King of Nagas, Vasuki offered himself as the churning rope around Mount Mandara who acted as the churning rod. The Devas took the tail end of the snake, and the Asuras took the snake's head. The churning began and caused innumerable things to come out of the ocean, among which Halahala (lethal poison) was one. The poisonous fumes slowly started to affect the Devas and Asuras, who were trying to churn the ocean. If not stopped, this venom could cause the end of the universe. Hence, the Devas and Asuras pleaded with Lord Shiva to save the universe.
Before Halahala could cause any harm, Lord Shiva stepped in and consumed the poison. He held it in his throat without swallowing, thereby turning the color of his neck, blue. It is this incident that earned Lord Shiva the name Neelkanth (blue neck). This incident happened on the twelfth Moon day. The Devas and Asuras soon got hold of the Amrit and started rejoicing immensely and forgot to thank Lord Shiva. On the thirteenth day (trayodashi), they realized their mistake and asked him for forgiveness. Lord Shiva forgave them, and this time of forgiveness is believed to be Pradosham. 
Fasting Details for Pradosh Vrat:
Devotees take a bath early in the morning. Draping themselves in clean clothes, they observe a day-long fast.

Devotees should ideally face the North or East direction during worship. 

Devotees pour clean water, milk, and honey over the idol of Lord Shiva. Goddess Parvathi, Ganesh, Karthik along Nandi are also worshipped.

Flowers, fruits, and bilva leaves are also offered.

A Diya is lighted for worship and incense sticks are burned around the idol.

A Kalash usually filled with water is placed on a clean cloth. A Kalash is a mud, copper, or brass pot filled with water or rice. 

Mango leaves are kept on the pot and a coconut is placed over it. In some areas, the coconut is covered in a red or green cloth. 

The Kalash is covered with Darbha grass. It may also be decorated with kumkum and haldi by the devotees. The Kalash symbolizes abundance and prosperity.

A lotus is placed over the pot.

Devotees apply sacred ash on their forehead. 

The sacred ash is also distributed to all people present for the puja.

Flowers, hemp, sandalwood, and cow's milk are offered.

Shiv prayers, hymns, and mantras like "Om Namah Shivaya" are chanted throughout the day while worshipping. Shiva Chalisa and Aarti are also performed. 

The fast is concluded by giving a piece of cloth along with a portrait of Lord Shiva to a Brahmin or a priest.
PRADOSH VRAT 2021 DATES and PUJA TIME 
Jan 10, Sunday

Sunrise: 7:14am

Sunset:  5:54pm

Trayodashi Tithi Start: 10 Jan 4:53 pm

Trayodashi Tithi End:  11 Jan 2:32 pm 

Pradosha Puja Time:  Jan 10, 5:54pm – 10 Jan, 8:34pm

Jan 26, Tuesday

Sunrise: 7:12am

Sunset: 6:06pm

Trayodashi Tithi Start:  26 Jan, 12:24am, 

Trayodashi Tithi End:  27 Jan, 1:11am   

Pradosha Puja Time:  26 Jan, 6:06pm –26 Jan, 8:43pm

9 Feb, Tuesday

Sunrise:  7:06am

Sunset:  6:15pm

Trayodashi Tithi Start:  09 Feb, 3:19am

Trayodashi TithiEnd:  10 Feb, 2:05am

Pradosha Puja Time:  09 Feb, 6:15pm – 09 Feb, 8:49pm

24 Feb, Wednesday

Sunrise:  6:56am

Sunset:   6:23pm

Trayodashi Tithi Start:  24Feb, 6:06pm

Trayodashi Tithi End:   25Feb, 5:19pm

Pradosha Puja Time:  24Feb, 6:23pm – 24 Feb, 8:54pm

10 Mar, Wednesday

Sunrise:  6:44am

Sunset:  6:30pm

Trayodashi Tithi Start: 10Mar, 2:40pm

Trayodashi Tithi End:  11Mar. 2:40pm

Pradosha Puja Time:  10Mar, 6:30pm – 10 Mar, 8:56pm

26 Mar, Friday

Sunrise: 6:28am

Sunset:  6:36pm

Trayodashi Tithi Start:  26Mar, 8:21am

Trayodashi Tithi End:  27Mar, 6:11am

Pradosha Puja Time:  26Mar, 6:36pm – 26 Mar, 8:58pm

09 Apr, Friday

Sunrise:  6:15am

Sunset:  6:41pm

Trayodashi Tithi Start:  09Apr, 3:16am

Trayodashi Tithi End:   10Apr, 4:28am

Pradosha Puja Time:  09Apr, 6:41pm – 09 Apr, 9:00pm

24 Apr, Saturday

Sunrise:  6:02am

Sunset:  6:47pm

Trayodashi Tithi Start:  24Apr, 7:17pm

Trayodashi TithiEnd:  25Apr, 4:13pm

Pradosha Puja Time:  24Apr, 6;47pm – 24 Apr, 9:02pm

08 May, Saturday

Sunrise:  5:53am

Sunset:  6:53pm

Trayodashi Tithi Start:  08May, 5:21pm

Trayodashi Tithi End:  09May, 7:30pm

Pradosha Puja Time:  08May, 6:53pm – 08 May, 9:05pm

24May, Monday

Sunrise: 5:46am

Sunset: 7:01pm

Trayodashi Tithi Start:  24May, 3:38am

Trayodashi Tithi End:  25May, 12:11am

Pradosha Puja Time:  24May, 7:01pm – 24 May, 9:10pm

07 June, Monday

Sunrise:  5:44am

Sunset:  7:06pm

Trayodashi Tithi Start: 07Jun, 8:48am

Trayodashi Tithi End:  08Jun, 11:24am

Pradosha Puja Time:  07Jun, 7:06pm – 07 Jun, 9:14pm

22 June, Tuesday

Sunrise:  5:46am

Sunset:  7:11pm

Trayodashi Tithi Start: 22Jun, 10:22am

Trayodashi Tithi End:  23Jun, 6:59am

Pradosha Puja Time:  22Jun, 7:11pm – 22 Jun, 9:18pm

07July, Wednesday

Sunrise:  5:51am

Sunset:  7:12pm

Trayodashi Tithi Start: 07Jul, 1:02am

Trayodashi Tithi End: 08Jul, 3:20am

Pradosha Puja Time:  07Jul, 7:12pm – 07 Jul, 9:20pm

21 July, Wednesday

Sunrise:  5:56am

Sunset:  7:09pm

Trayodashi Tithi Start:  21Jul, 4:26pm

Trayodashi Tithi End:  22Jul, 1:33pm 

Pradosha Puja Time:  21Jul, 7:09pm – 21 Jul, 9:19pm

05 August, Thursday

Sunrise:  6:03pm

Sunset:  7:02pm

Trayodashi Tithi Start:  05Aug, 5:09pm

Trayodashi Tithi End:  06Aug, 6:28pm

Pradosha Puja Time:  05Aug, 7:02pm – 05 Aug, 9:14pm

20 August, Friday

Sunrise:  6:08am

Sunset:  6:51pm

Trayodashi Tithi Start:  19Aug, 10:54pm

Trayodashi Tithi End:   20Aug, 8:50pm

Pradosha Puja Time: 20Aug, 6:51pm – 20 Aug, 9:07pm

04 September, Saturday

Sunrise:  6:13am

Sunset:  6:37pm

Trayodashi Tithi Start:  04Sept, 8:24am

Trayodashi TithiEnd:  05Sept, 8:21am

Pradosha Puja Time:  04Sept, 6:37pm – 04 Sept,8:57pm 

18 September, Saturday

Sunrise:  6:18am

Sunset:  6:23pm

Trayodashi Tithi Start:  18Sept, 6:54am

Trayodashi Tithi End:  19Sept, 6:00am

Pradosha Puja Time: 18Sept, 6:23pm – 18 Sept, 8:46pm 

04 October, Monday

Sunrise: 6:23am

Sunset:  6:07pm

Trayodashi Tithi Start: 03Oct, 10:30pm

Trayodashi TithiEnd: 04Oct, 9:05pm

Pradosha Puja Time:  04Oct, 6:07pm – 04 Oct, 8:34pm

17 October, Sunday

Sunrise: 6:28am

Sunset: 5:55pm

Trayodashi Tithi Start: 17Oct, 5:39pm

Trayodashi Tithi End: 18Oct, 6:07pm

Pradosha Puja Time:  17Oct, 5:55pm – 17 Oct, 8:26pm

02 November, Tuesday

Sunrise:  6:36am

Sunset:  5:44pm

Trayodashi Tithi Start:  02Nov,11:31am

Trayodashi TithiEnd:  03Nov, 9:02am

Pradosha Puja Time:  02Nov, 5:44pm – 02 Nov, 8:18pm

16 November, Tuesday

Sunrise:   6:45am

Sunset:  5:37pm

Trayodashi Tithi Start: 16Nov,8:02am

Trayodashi Tithi End:  17Nov, 9:50am

Pradosha Puja Time:  16Nov, 5:37pm – 16 Nov, 8:15pm

02 December, Thursday

Sunrise:  6:56am

Sunset:  5:36pm

Trayodashi Tithi Start:  01Dec, 11:35pm

Trayodashi TithiEnd:  02Dec, 8:26pm

Pradosha Puja Time:  02Dec, 5:36pm – 02 Dec, 8:16pm

16 December, Thursday

Sunrise:  7:05am

Sunset:  5:39pm

Trayodashi Tithi Start:  16Dec, 2:01am

Trayodashi TithiEnd:  17Dec, 4:41am

Pradosha Puja Time: 16Dec, 5:39pm – 16 Dec, 8:20pm

31 December, Friday

Sunrise:  7:12am

Sunset:  5:47pm

Trayodashi Tithi Start:  31Dec, 10:40am

Trayodashi Tithi End:   01Jan, 7:17am

Pradosha Puja Time: 31Dec, 5:47pm – 31 Dec, 8:28pm