2023 New Year's Resolutions For Every Zodiac Sign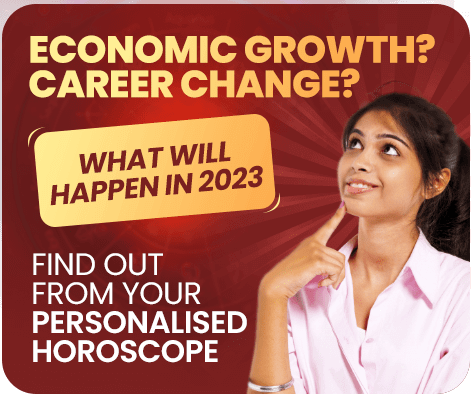 The year 2023 is here. The dark days of the pandemic have now become a distant memory. The world is now open for business. The New Year presents the perfect opportunity to make new beginnings. Knowingly or unknowingly, every one of us carries within us certain goals which we aspire to turn into reality in the new year. These goals can be as simple as quitting smoking to something once in a lifetime like building a house or getting married.
Some people can meet their goals, while others fail to do so. The main reason people fail at achieving their goals is because of the lack of awareness about their strengths and weaknesses. Knowledge about energies from planets and the acumen to turn them to your advantage is what separates a successful person from the rest. The following are the best resolutions for persons of each zodiac sign to take in the year 2023.
Aries – Be good, do good.
The year 2023 will see Aries natives as highly motivated people with strong opinions. You are more likely to go with your guts than think the situation through. Hurdles and hard times are likely as the year advances. For 2023 to be a successful year for the Aries-borns, you need to focus your energy on doing the right thing. You should rise above hate and everything negative, and do what is good for you and those around you. This will help you win hard battles and become better in life. Planetary support will be there for you, all you need to do is to focus on the good.
Taurus – Follow your heart
For Taurus people, 2023 denotes life changes. There will be multiple crucial situations where everything hinges on your decision. You may have to go against the people around you during this time. The relaxed routine of your regular life may be turned upside down. The true face of people whom you trusted and respect may be exposed and this may leave you in shock. However, all these are to be considered learning experiences. There is enough planetary support for you to successfully emerge out of these situations. The important thing is to never give up and to follow your heart. This will ensure that you come out stronger in the end.
Read Taurus 2023 Prediction in detail
Gemini – Be open to trying new things
For Gemini-borns, 2023 is the time to reshape yourselves. The year will be prosperous, but you will have to be patient and keep duality aside. Embrace the trend. Figure out what is the requirement of time. Do not rely on friends beyond a limit. Believe in yourself. Work on healthy practices – personally, professionally, and financially. Make those modifications that are demanded by the changing world around you. This may require you to venture into areas outside your zone of comfort. Do not hesitate though. If you keep an open mind and try new things, you have the blessing of the planets to make 2023 the best year yet.
Read Gemini 2023 Prediction in detail
Cancer – Self-improvement is key
Cancer-borns rarely get out of their comfort zones. But in 2023, this won't suffice. You need to give your passions and your dreams the best shot. With the right attitude and energy, success is within your reach, even if fortune is not. There may be inner conflict – do you want to be brutally honest or do you want to be diplomatic? It is likely that you will get help to make the decision in the form of a person with experience. All you need is a pinch of advice and belief in yourself. If you are willing to make the needed improvements, good results will be there in no time.
Read Cancer 2023 Prediction in detail
Leo – Love thyself!
Nothing in life is hard for Leo-borns. You are programmed to overcome all odds. But in 2023, the onus is on you to treat yourself better. Your thirst to be the best in everything will drive you to give your everything. In 2023, you need to tone this down a little bit. Not everything requires your undivided attention. Relax and enjoy the gifts of life. Cherish the moments instead of worrying about what is not there. However, be careful with the way you give yourself a treat, as health problems are a possibility in the latter half of the year. Be responsible in your love for yourself.
Read Leo 2023 Prediction in detail
Virgo – Relax, and let them be
Dear Virgo-born, you are good, but even you are not perfect. As you enter 2023, avoid rushing to conclusions. Hurdles and good times will alternate as the year progresses. Your desire to have control over everything will result in problems. It is better to do things on the fly. Making long-term plans and wanting to stick by them through any means necessary is a bad move. You have the blessings of the planets. So, no need to worry. Let things happen as fate deems right. On your part, you need to make the adjustments needed to move on with life as a happy and content person.
Read Virgo 2023 Prediction in detail
Libra – Bring order into life
Harmony is the key to a successful life. This is the same for Libra-borns as well. A bit of introspection, understanding what is missing and making changes accordingly is something you will need in 2023. Planetary transits will be favourable and there will be enough satisfaction in your life. But that alone won't be enough to achieve success. Avoid being egoistic and seek help where it is necessary. Luck, opportunities, and great things are waiting for you. But to reach them, you have to be utterly clear and positive. Get rid of everything that is causing clutter in your mind and bring order to life.
Read Libra 2023 Prediction in detail
Scorpio – Look ahead, let bygones be bygones
As a Scorpio-born you need to love being on your own. The year 2023 will be a great chance for you to clarify some things in your mind. There will be changes in your perception in multiple ways. Some beliefs you had about life and some people will be drastically altered as the year progresses. Things will start falling into the right place and much of the toxicity will be gone from your life. Do not hold on to past grudges. It will only help in ruining your life. Adopt patience and perseverance. Keep the process slow and steady. 2023 will be an eye-opening year for you.
Read Scorpio 2023 Prediction in detail
Sagittarius – Start saving
For Sagittarius people, 2023 is the year for understanding. There may be some great accomplishments. Things will seem easy and nice. You will distance yourself from any wrong company you had been keeping. Don't fly too high if things work your way repetitively. Stay away from risky ways to have a great life. Some twists could be there, which may push you to make amendments and life changes. If you have nothing in reserve, then such periods can become hard on you. Therefore it is important for you to save from your good times to sail smoothly when the tide turns against your favour.
Read Sagittarius 2023 Prediction in detail
Capricorn – Bet on yourself
Capricorns, do not give up, especially in 2023. Stand by your ethics and principles and you will do well. This will get you success and fulfill unfinished business from the previous year. Express yourself right and manage all the areas of your life with a positive attitude and mindfulness. Do not turn to shortcuts as that would drag you to the other side of the road in no time. So long as you stick to your nobility and follow your heart, take a bet on yourself and initiate something on your own in 2023. This is the best time for it as the planets will protect you from multiple adversities.
Read Capricorn 2023 Prediction in detail
Aquarius – Be creative
For Aquarius-borns, the year 2023 will be the time wherein you can enjoy some me-time and work on yourself to achieve better things. It would be great for you if you put all your efforts in the right place, but do not ignore warnings that hold you back from performing something. Things that had been running off-track will be fixed in 2023. You have to bet at your best when opportunities come your way. Even if the situation looks hard, stick to the right things. Not everything will work the way you want. Do not try to bend the situation, instead, be creative and try to adjust yourself.
Read Aquarius 2023 Prediction in detail
Pisces – Assert yourself
For Pisces borns, the year 2023 will allow you to spread happiness and attract the same in your life. There is a high chance of you running into pessimism and a dual mind now and then. Where you once thought the worst is over, more will be coming with renewed rush and strength. Stand steadfast on what you think is right, regardless of what others might think. This will help you face challenges and mend scenarios. Learn from your mistakes and figure out on your own different ways to overcome hindrances in life. Stick to your decision, this will make life happy and content.
Read Pisces 2023 Prediction in detail