IPL 2020: 

Sunrisers Hyderabad
Vs 

Kings XI Punjab

Match 43 sees Kings XI Punjab meet Sunrisers Hyderabad at Dubai International Cricket Stadium. Both teams are at the same level in the points table and are vying for chances in the playoff round. Upcoming matches are important to all teams. Both teams are the same in confidence and team balance. Orange cap (most run getter) leader KXIP Captain KL Rahul seems to be a tensed captain when faced with opponents who play well. There is no question about his batting talents, but his captaincy skills need work. On the other hand, SRH Captain David Warner gets good support from bowlers but has to find the right combinations in the batting order. It is difficult to predict the winner by analysing the team strength. Both teams will try their best to win the match. So the match will be exciting possibly with a close finish. Let us see what the stars say about the luck of both captains.
Get now your personalized 60-page horoscope FREE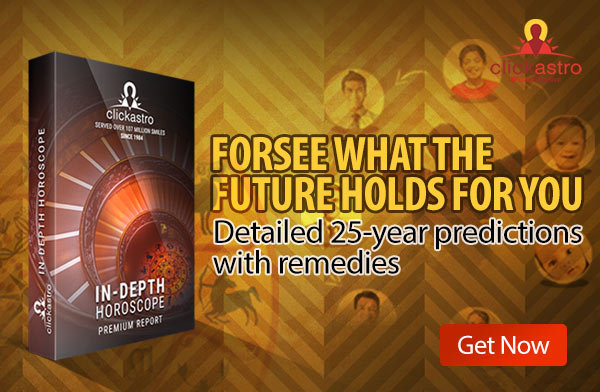 Today's IPL Match 43/56 SRH vs KXIP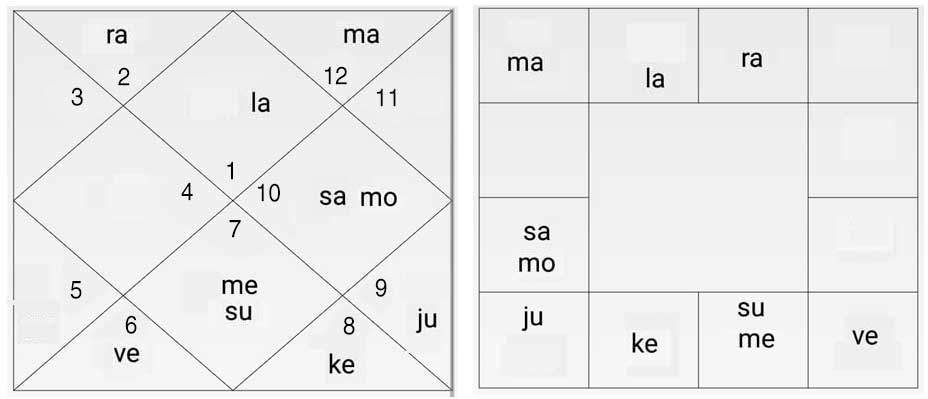 2020 IPL Match 43 of 56 SRH vs KXIP
Date –
 24th October, Saturday
Time –
 19:30
Venue –
Dubai International Stadium
2020 IPL Predictions Today's Match
2020 Today's Match IPL Predictions – Team SRH
Let us hope David Warner gets confidence from his last win against RR. But he has not been able to find the right combination for the lineup. Now, he is getting support from bowling, but batting is not up to the mark. The absence of Williamson might not be good for chasing large totals. According to Warner's horoscope, his ascendant is Gemini. The feature of Gemini is their adaptive nature and flexibility to adapt to any condition. Gemini is ruled by Mercury. Mercury stands for communication. We have often seen Warner communicate warmly with his teammates. He is currently passing through the dasa period of Sun and sub-period of Venus. Sun is debilitated in his horoscope and a debilitated planet's dasa period would not be favourable. But Sun also shows neechabanga raja yoga in his horoscope. So this period may not be too unfavourable.
Find the favourable periods in your career
In the transit forecast, Jupiter is travelling at six, and it also shows as a time of Kantaka Shani (Saturn in the seventh house). When Jupiter transits on the sixth house it results in instability, lack of confidence, lack of support from people who are with him. The positive part is that both planets are in its own houses. So it may reduce the unfavourable effects. Mars moves at ten, which is again unfavourable. But the luck factor on a particular day will give that day's outcome. Today is a good day for Warner according to daily predictions. He will get the right support from his resources.
When will you get a job? Find now!
2020 Today's Match IPL Predictions – Team KXIP
No doubt the KXIP team is well-balanced but they fall at the finishing point. The absence of a good finisher who knows how to reach success is disturbing Rahul. In the last match, Nicholas Pooran gave hope to Rahul. But cricket is an all-round performance game, which means, batting, bowling and fielding are equally important. Lack of strategies and ineffective utilisation of bowling seems to be Rahul's captaincy's recurring drawback. A captain who tends to get tensed when the other team starts to perform well needs a major boost in confidence. If Rahul spends some time studying the resources he has, he can have a more effective plan to face his opponents. His Lagna is Sagittarius. The zodiac symbol of Sagittarius is an archer. People born in this sign may show some of the characteristics of this zodiac sign. They have nature to fight and they are always ready for challenges. Rahul is capable of fighting in the front.
Find the impact of Rahu-Ketu transit in your life
The Lagna lord is Jupiter and the nature of Jupiter is mentorship. They are good at guiding their followers. Currently, he is passing through the dasa period of Saturn and the sub-period of Saturn. This is not a bad period. The transit forecast shows Jupiter transiting through the third house and Saturn in the fourth position. When Jupiter transits through the third house, the returns will be displacement in the current position, lack of support from companions, mental tension, etc. Both are not favourable. But these planets are in their own house. It reduces the negative impacts. This season could be very tough for him as a captain. The day prediction seems to be unfavourable for him.  He may not get the right support from his teammates.
Find the favourable periods in your career
IPL 2020 today's match Key Players
Key players of Sunrisers Hyderabad
Kane Williamson, Manish Pandey, and Jonny Bairstow are the key players in SRH. Manish Pandey will perform well today.
Key players of Kings XI Punjab
Mayank Agarwal, Nicholas Pooran, and Glenn Maxwell are the key players in this squad. The performance of key players may not be satisfactory today.
Last ball
We are considering the astrological factors of the two captains and key players only as analysing all players is not feasible. Both captains have an equal chance. From the deep analysis, today Rahul has slightly more blessings from stars than Warner. The match will be a very close one with an exciting finish. It won't be a surprise if the match goes enter super over. 
Indian astrology predictions are based on the time, date, and place of birth, hence the accuracy of the Today's match IPL predictions depends upon the accuracy of these details.