In a lunar month, Ekadashi occurs twice: once during the waxing phase (Shukla Paksha) and once during the waning phase (Krishna Paksha). The 11th day of the phase is known as Ekadashi. Kamada Ekadashi occurs in the Hindu month of Chaitra corresponding to March–April months according to the Gregorian calendar. It is the first Ekadashi of Chaithra month occurring during Shukla Paksha. Kamada denotes the gratification of desires. Every wish of the devotee is said to be granted if a fast or vrat is observed during the Kamada Ekadashi. Additionally, it cleanses the person of their most deadly sins. On Ekadashi, Lord Vishnu is typically worshipped. Also worshipped on Kamada Ekadashi is Lord Krishna. Couples without children who undertake the Kamada Ekadashi vrat are blessed with an offspring. India as a whole, but particularly South Indian cities like Bengaluru, celebrate Kamada Ekadashi.
Get your detailed horoscope analysis absolutely FREE
When is Kamada Ekadashi 2023?
In 2023, Kamada Ekadashi will be celebrated on Saturday, April 1st.
Important Muhurat Timings On Kamada Ekadashi
| | |
| --- | --- |
| Sunrise | 6:23 AM on April 01, 2023 |
| Sunset | 6:23 AM on April 01, 2023 |
| Ekadashi Tithi Starts | 1:59 AM on April 01, 2023 |
| Ekadashi Tithi Finishes | 4:20 AM on April 02, 2023 |
| Dwadashi End Timing | 4:20 AM on April 03, 2023 |
| Hari Vasara End Timing | 10:51 AM on April 02, 2023 |
| Parana Time | 1:44 PM – 4:11 PM on April 02, 2023 |
How to observe Kamada Ekadashi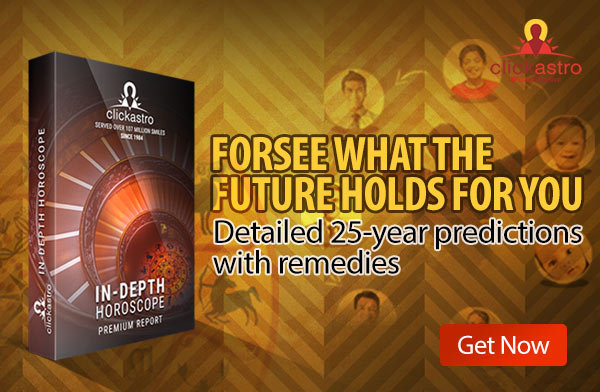 Those observing Kamada Ekadashi vrat should wake up early in the morning, ideally during the Brahma muhurta (4 AM). After taking bath by rubbing soil taken from a divine place on their skin, they offer prayers to Lord Krishna or Vishnu. The deity's idol is coated in sandalwood paste. Offerings of fruits, flowers, and lit incense sticks are placed in front of the idol. The Dashami day before the Ekadashi, which is when fasting starts, is the first day of the fast. On Dashami day, devotees should eat before sunset. The vrat period starts at sunrise on Ekadashi day and lasts for 24 hours. A person must not consume any food at all during this time. Only satvik foods, like fruits and milk-based foods, must be consumed if health conditions don't allow a strict adherence to fast. The vrat is completed the following morning i.e., on Dwadashi day, by offering food, clothing, or other necessities to a devout Brahmin. Sacred mantras and hymns are recited in the adulation of the deity. People also read Vishnu Sahasranamam to seek the blessings of Lord Vishnu. Observing the Kamada Ekadashi vrat removes all sins and evil forces from the life and family of the individual. It bestows health, happiness, and prosperity on the individual. It helps him or she attain moksha from the never-ending cycle of life and death. Childless couples are blessed with progeny by observing the Kamada Ekadashi.
The story of Kamada Ekadashi – Kamada Ekadashi Vrat Katha
According to Hindu astrology, Lord Krishna narrated the legend of Kamada Ekadashi to King Yudhishthira. The story goes thus: Once upon a time, there lived a couple named Lalit and Lalita. Lalita was an apsara, whereas Lalit was a Gandharva. They were entertainers for King Pundarika of Ratnapura. Lalit and Lalita were the most in-demand performers in the court of King Pundarika despite the presence of other Gandharvas and apsaras. Because of their intense love for one another, they were unable to be apart even for brief moments. Lalita once had to dance with other apsaras during a performance in the King's court while Lalit sang with the Gandharvas. Lalita, however, was not present at the time. Lalit scanned the vast courtroom looking for her, but in vain. Lalit's performance was affected by being apart from his wife. His singing became weaker, and he frequently misplaced or forgot the song's lyrics' words. Karkotaka, a serpent from the Patala Loka, was one of King Pundarika's guests on that particular day. He noted the flaw in Lalit's acting and did not find it amusing. Instead, he perceived it as an insult. Karkotaka singled out Lalit for the shortcomings in his performance as a sign of disdain for the King and cursed him into becoming an unsightly corpse-eating demon in front of King Pundarika. He believed that once Lalita realised what her husband had turned into, she would leave him. But he was mistaken. Lalita made the difficult decision to stick by her husband during this terrible time after seeing how her husband had changed. She went into the woods with her husband. With the desire to relieve her husband from this fate, Lalita spent days and nights wandering with him. She happened to turn up at Sage Sringi's ashram one day. She paid her respects, told the sage her story, and asked for advice. Sage Sringi informed Lalita of the approaching Kamada Ekadashi. He explained to her the significance of the day and encouraged her to observe vrat. Lalita followed Sage Sringi's instructions and prayed devotedly to Lord Vasudeva for her husband's return to his original form. The wishes of those who observe the Kamada Ekadashi vrat are granted. Lalita also received hers. Lalit once more took the form of a Gandharva. The husband and wife shared a long, loving embrace. Needless to say, they lived happily ever after.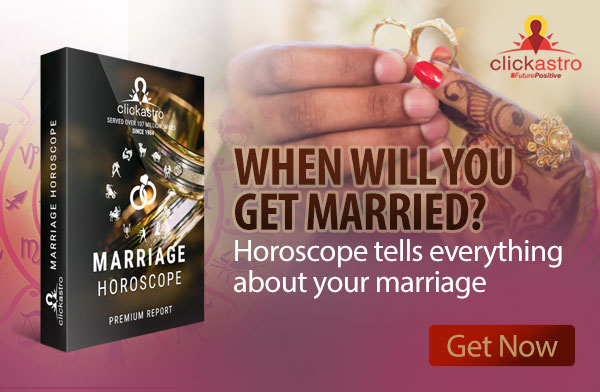 Get free Couple's Horoscope: A guide to a successful married life
What are the salient features of Kamada Ekadashi?
In Vedic culture, killing a Brahmin is considered the worst sin a person can commit. Kamada Ekadashi is the only Ekadashi whose observation will relieve the person from such a heinous sin. The vrat observed during the Ekadashi should end within the Dwadashi Tithi. Otherwise, it may be considered an offense. If it cannot be ended by sunrise, then one should wait till the afternoon to end it. The vrat should not be ended during mid-day. It is also suggested to observe
Ekadashi vrat
for two consecutive days. They are suggested only for the staunchest of Vishnu devotees. Women observe Kamada Ekadashi to have their husbands or son get rid of bad habits. Every wish is fulfilled by observing Kamada Ekadashi vrat. Being the first Ekadashi of the traditional new year, Kamada Ekadashi is considered extremely fruitful, with the impact of the vrat seen soon afterward.
What is the Significance of Kamada Ekadashi?
The sand used during the bath, at the start of the vrat, should be taken from a pure place. Applying sand to the body is believed to get rid of poisonous toxins. It is also very rejuvenating for the skin and mind of the individual. Indulging in satvik food helps create positive energy in the body which enables the individual to be calm and more focused. It reduces excess heat and makes the person feel one with the world around him or her. Spending an entire day focusing on Lord Vishnu has great benefits. By chanting prayers and hymns in praise of Lord Vishnu, the person is opening the doors of their conscience towards receiving energy from the eternal power source. This makes him or her more disciplined and virtuous as a person. Also, Lord Vishnu may be termed as the feminine of the Trimurti. This is reflected even in the story behind Kamada Ekadashi. Here, Lalit is punished for his love towards his wife, which, to him, carries more precedence than reverence towards royalty. By cursing Lalit to become an ugly creature with crude mannerisms, the men in power had expected the beautiful Lalita to leave him to find another suitor. But Lalita stood by her husband. Her love for Lalit wasn't based on good looks, it was a divine bond, one which completed her. Lalita not only stays with her husband, but she also takes care of him, alone, till she finds a way to lift the curse and bring her husband back to his original form. Hers can be considered as a fight against stereotypes and patriarchal hegemony that exists in society even today. So, by observing the Kamada Ekadashi, not only are we respecting the virtue of women and the power of the feminine, but also evolving as a society and moving towards a more balanced and morally centered world.
Kamada Ekadashi festival dates between 2023 & 2027
| | | |
| --- | --- | --- |
| Year | Date | Day |
| 2023 | April 1st | Saturday |
| 2024 | April 19th | Friday |
| 2025 | April 8th  | Tuesday |
| 2026 | March 29th  | Sunday |
| 2027 | April 17th  | Saturday |