Apara Ekadashi
Apara Ekadashi
.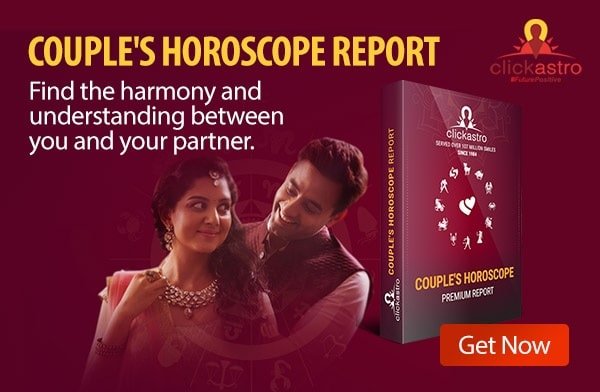 Devotees who fast on
Apara Ekadashi
receive an abundance of blessings and are forgiven of their past and present misdeeds. This Ekadashi is also known as the Ajala Ekadashi, and people who worship Lord Vishnu and Goddess Lakshmi on this day receive glorious and auspicious results.
When is Apara Ekadashi 2022?
Apara Ekadashi will be celebrated on Thursday, May 26, 2022.
Below are the Muhurta timings
Sunrise 

5:46 AM on May 26, 2022

Sunset  

7:01 PM on June 6, 2021

Ekadashi Tithi commences 

10:32 AM on May 25, 2022

Ekadashi Tithi concludes 

10:54 AM on May 26, 2022

Hari Vasara End Timing 

5:08 PM on May 26, 2022

Dwadashi concludes 

11:48 AM on May 27, 2022

Parana Timings

06:00 AM to 08:38 AM

on 27th May, 2022
Apara Ekadashi dates from 2022 to 2026
| | | |
| --- | --- | --- |
| 2022  | Thursday | May 26 |
| 2023 | Monday | May 15 |
| 2024 | Sunday | June 2 |
| 2025 | Friday | May 23 |
| 2026 | Wednesday | May 13 |
Apara Ekadashi Puja Vidhi and Rituals
The devotees who observe the
Apara Ekadashi
fast begin their fast from Dashami (10thday), as they do with all other Ekadashi fasts. The ceremonies must be performed with total devotion and dedication. In preparation for the Ekadashi fast, worshippers follow a partial fast on Dashami day. This is to ensure that during the Ekadashi fast, the stomach remains empty and without any food during the entire fast.
Read about Devutthana Ekadashi
On Ekadashi day, one should rise before daybreak and after taking a bath, arrange and adorn the puja chamber for the puja rites. Following the decoration of Lord Vishnu's statue with a garland of Tulsi leaves, sandalwood paste, incense sticks, and flowers, worshippers take a Sankalp (vow) to observe the fast with utmost devotion and pray for the fast's successful completion and blessings from the Lord. Sweets are prepared for the Lord to be offered as Naivedhya. The devotees recite Lord Vishnu's hymns and mantras, as well as the
Apara Ekadashi Vrat Katha
. After that, aarti is done, and sweets are distributed to the worshippers. On this day, devotees can fast completely or partially. A partial fast requires abstaining from rice, grains, onion, garlic, and other foods, with the exception of fruits and milk. On
Apara Ekadashi
, devotees who observe a strict fast abstain from eating or drinking anything. As a result, this fast is also known as Ajala Ekadashi. The fast starts with the sunrise on Ekadashi and ends with the sunrise on Dwadashi (12th day). Devotees do a Jagran by staying awake all night on Ekadashi to worship Lord Vishnu by chanting hymns and mantras like Vishnu Chalisa and Vishnu Sahasranama. On Dwadashi day, devotees conduct puja and aarti to Lord Vishnu after taking a bath before sunrise. Offering money to Brahmans, the destitute, and the needy, as well as feeding the cows, concludes the fast rites. The fast is broken with a glass of water and fruits by the worshippers.
Lord Vishnu's Ekadashi fasts must be followed with complete devotion and piety. While observing the fast, it is essential to clear the mind of all bad thoughts, and to maintain a righteous path in life without lying or speaking ill of people. This will ensure that those who observe the fast as per the rituals receive many blessings and are cleansed of their sins.
Apara Ekadashi Vrat Katha
Devotees who are
fasting on Apara Ekadashi
must recite the
Apara Ekadashi Vrata Katha
in order to comprehend the meaning and advantages of the fast. Every Ekadashi fast is accompanied with an engaging and enlightening story that informs the devotee about the benefits of fasting. Similarly, according to the Puranas, the
Apara Ekadashi Vrat Katha
is as follows: Legend has it that there once ruled a compassionate and kind king named Mahidhwaja. His younger brother Vajradhwaj was jealous of his popularity among the subjects. One day the opportunistic Vajradhwaj killed Mahidhwaja and buried his body under a peepal tree. Due to the premature and unnatural death, Mahidhwaja became a phantom and disturbed those who passed the tree.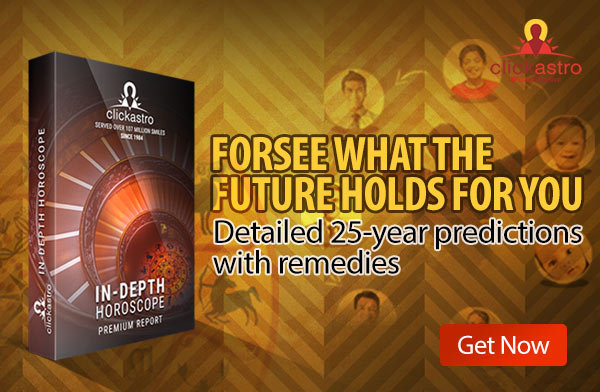 One day, sage Dhaumya who happened to pass by was harassed by the phantom. The sage through his enlightenment understood the reason why the phantom created a nuisance. He decided to release the phantom from his plight. Dhaumya Rishi himself observed the
Apara Ekadashi fast
. He gave all the virtue obtained from observing the fast to King Mahidhwaja and thus the king was released from his phantom being. He thanked Dhaumya Rishi for helping him attain moksha and the abode of Lord Vishnu.
Get Your Wealth Horoscope Report
The Significance of Apara Ekadashi Fast
A dialogue between Lord Krishna and King Yudhishthira, the eldest of the Pandavas, depicts the magnificence of Apara Ekadashi. A person who observes the
Apara Ekadashi fast
will be respected for their virtuousness, according to Lord Krishna. It is thought that Apara Ekadashi absolves those who are tormented from remorse as a result of their transgressions. On
Apara Ekadashi day
, they are cleansed of their sins by following a strict fast and worshipping Lord Vishnu with absolute devotion. On this day, devotees also worship Goddess Lakshmi, who bestows enormous wealth and prosperity upon them. According to Hindu Puranas and texts, fasting provides the same benefits as taking a holy dip in the Ganges during the auspicious month of Karthik. The benefits of fasting on
Apara Ekadashi
are comparable to donating 1000 cows and conducting sacred yajnas like the Ashvamedha yajna. The
significance of the Apara Ekadashi
fast, which is celebrated with full reverence across India, is stated in the Brahma Purana. In different parts of India, it is known by several names. This Ekadashi is known as Bhadrakali Ekadashi in Punjab, Haryana, Jammu, and Kashmir, where Goddess Bhadrakali is honoured as a symbol of good triumphing over evil. In Orissa, the Apara Ekadashi is known as Jalakrida Ekadashi, and it is a day dedicated to Lord Jagannatha. The devotee who observes the Apara Ekadashi is endowed with endless affluence and benefits, since the term 'Apar' means limitless.