Followers of Vedic culture all over the world believe in getting the horoscopes of the prospective couple matched by an astrologer, before considering a marital alliance. A traditional
Kundli matching for marriage
relies on birth charts and planetary alignments to predict the future of the bride and the groom. It checks the Kundli matching in eight categories, including happiness, fertility, and longevity. Now, we as a society have evolved and reached a stage where girls and boys find their mates by themselves. Kundli matching for marriage is considered pseudoscience by the educated when the correct term is an ancient science. It is generally assumed that girls and boys know what they want best when it comes to getting married. The high success rate of love marriages testifies to the argument. There is no use of
Kundli Milan
in today's world, the argument claims. However, the high success rate of marriages which were held traditionally, after Kundli matching, should not be overlooked. So, is
marriage horoscope matching
necessary for a love marriage?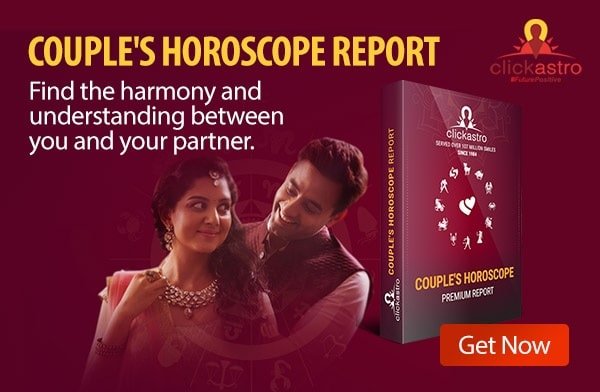 Get Your Free Kundli
Is free kundali matching necessary?
Varna Koota (social matching)
Vashya Koota (control, amenability)
Dina Koota (health, family happiness)
Yoni Koota (sexual attraction)
Graha Maitram (mental affection)
Gana Koota (character matching)
Rasi Koota (several general indications)
Nadi Kooa (physiological matching, offspring).
The Ashta Koota match point is calculated out of 36 and if the kundli matching can score 18 points or more, it is considered to be a good match. However, the traditional free kundali matching procedure cannot guarantee a long, happy, and successful marriage, devoid of commitment issues and adultery. Love marriages also do not guarantee this. Love marriages generally have a more open view when it comes to friendships and relationships outside of marriage. And even if the marriage fails, the individual may survive and even thrive. In marriages fixed after kundli milan, the couple is bonded in the head and heart, and they are to thrive as a unit. If a couple who is in love and wants to get married the traditional way is unable to attain the required score in kundali matching, the astrologer will suggest solutions to ensure a happy married life. They include:
Working on the Yoni Dosha
Chanting prayers that will appeal to the goddess of fertility, discussing with your partner your sexual likes and dislikes, and collectively approaching the problem as a team.
Working on Gana Dosha
Gana dosha is the main contributor to tense scenarios that arise in Kundli matching for marriage. It is the temperamental compatibility score. When both the girl and the boy are hard-headed and aggressive, it means married life can be turbulent. If Kundli Milan does not give a good score, it is up to the individuals to try and be as patient and rational as possible. Maintaining an open mind, and practising mind exercises like Yoga will help you act more constructively. Likewise, a love marriage Yoga in free kundali matching is important. Because it enables the girl and the boy to gain insights into those areas of life that are not captured by the radar of romance. This includes adultery, infertility, health and life span, etc. In kundli matching, four houses – the 5th, 7th, 8th, and 11th – are scrutinized to predict the love marriage yog in a person's life. The signs Scorpio, Cancer, and Pisces, and the planets Mars, Venus, Rahu, Moon, and Mercury contribute significantly to the impact of the Yog. In a love marriage, the partners may already be aware of factors like ambition, love, rage, temper, friendship, and other intangible parameters. However, studying the love Yog in kundli matching for marriage will help you understand it better, and prepare you to deal with it better in times of crisis. That said, no obstacle can withstand the will of love and that is true at its core. Instead of bowing down, or having to ignore sceptical remarks, a kundli milan helps the individual develop perspective and better prepare to face the world which often relishes seeing dreams getting crushed under the weight of reality. So, a free Kundli matching can help. But it can only help to a degree because, whether it is a
love marriage or arranged marriage
, the result is decided by the people involved. These are questions that the boy and girl should ask themselves. Marriage is a lifelong commitment that will invariably see its fair share of ups and downs. With the right soulmate, the journey can be wonderful. If you are sure that you are in love with the right partner, then you need not worry about Kundli matching. After all, you are the one who has to make the decision. If the boy and girl are committed to each other and have the spirit to prove the naysayers wrong, then no kundali can stop you. Kundali matching for marriage is a traditional method and is very flexible. In case there's a mismatch, and the people involved are in love, there are solutions they can try.
Bhakoot / Nadi dosha
Bhakoot guna holds 7 points, and Nadi carries 8 points in the kundali match. If any of these two shows 0 points in a matchmaking kundali chart, then it is said to be a defect. The Horoscope of every person shows his Nadi depending upon the placement of the Moon in different Constellations, or
Nakshatras
at the time of his birth. If both the bride and the groom have the same Nadis, a score of 0 is added and Nadi Dosh is said to be formed. If they have Nadis which are different from each other, a score of 8 is added to the point chart. So, the position of the Moon at the time of birth might not match each other. But, there are a lot of pujas and mantras to chant and reduce the effects of their
doshas
in Kundli Milan.
Chanting of Maha Mrityunjay Jaap
Donate clothes, cows, and grains to the needy and poor people
There are different yantras and gemstones which reduce the malefic effect of Nadi Dosh.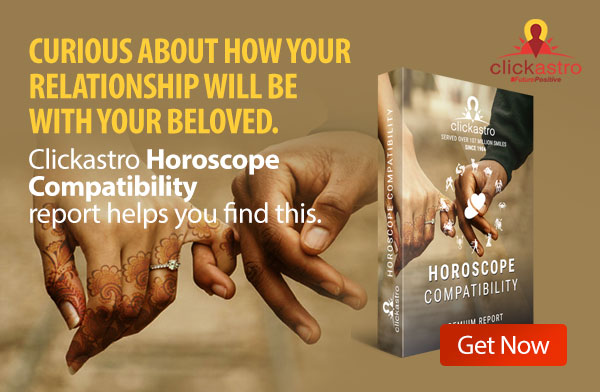 To remedy the cases where there is a mismatch of kundali, talk to an
Astrologer at ClickAstro
for solutions appropriate to your birth chart.
Is kundali matching important for marriage
Kundali matching is very important for a marriage. It is through kundali matching that marriage between compatible people is assured. More than just marriage, kundali matching also assures the arrival of healthy progeny. Children born out of marriage made through matching kundali tend to be physically and mentally healthier. Kundali matching thus ensures stability and steady progress of human civilization. Kundali matching is also important for the marriage to age like a fine wine, that is for it to get better with the years. By making sure of the proper compatibility between the couple, their married life will get better as time passes by so that in their golden years, they get to enjoy life the most. This can be guaranteed only by marriage through kundali matching, as love marriages tend to falter when the initial romance dries up. The best part of the marriage is the shared prosperity experienced by the couple. For this, the doshas and blessings in the
horoscopes
have to overlap seamlessly. This can be only ensured through kundali matching. This is why when marriage between compatible persons happens, the people involved suddenly bring changes in their lives for the better. That is why when young people, especially boys are seen doing nothing constructive with life, the suggestion is made to get them married off. Marriage through proper Kundali matching will bring creative changes in life. So, yes, kundali matching is very important when it comes to marriage.