Today's IPL Match: Delhi Capitals vs Kolkata Knight Riders
Delhi Capitals and Kolkata Knight Riders face off today. Both teams have two wins and one loss in their account currently. Today's match is crucial for both teams as the winner will get an edge over the rest in the points table. The teams are lead by captains who are less experienced in comparison to the other leads in the season. DC lost the last match to Sunrisers Hyderabad, while KKR won over Rajasthan Royals in the last match. So KKR will likely be more confident. 
Get 60-page FREE horoscope now!
But both teams are heavily dependent on individual performances from two or three players. If these key players falter, the entire team falls. Here it is the captain who should motivate the team, especially the second level players who are key factors for success. They can fight and bring the game from the worst conditions. We see most successful teams as having good tail-enders who has the confidence to fight any tough situation. Both captains have a long way to go in leading the team. They have the ability to achieve this in the near future.
Today's IPL

Match 16 of 56

Date
 – 03 October, Saturday
Time
 – 19:30 IST
Venue
 – Sharjah Cricket Stadium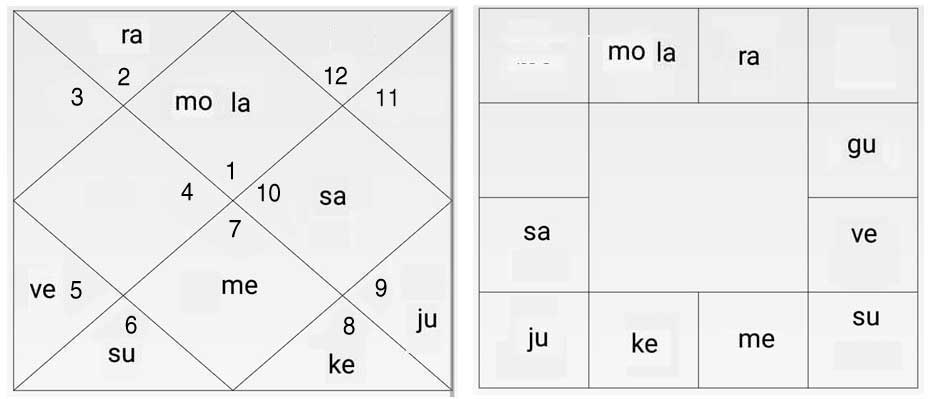 Key Players of today's IPL match
IPL 2020 Team – Delhi Capitals
Prithvi Sha, Rishab Panth and Amith Mishra are some the key players in this squad. Prithvi Sha and Rishab Panth may perform well but Amith Mishra might struggle to get this rhythm.
IPL 2020 Team – Kolkata Knight Riders
Andre Russel, Sunil Narine and Shubman Gill are some of the key players in KKR. These players may not contribute as per their talents. 
Today's IPL Match Astrology Predictions
Today's IPL Match – Team Delhi Capitals
Delhi Capitals team captain Shreyas Iyer should learn how to handle crucial situations in the field using his resources. A good captain uses his squad more effectively with the help of strategies. He uses his knowledge about the opponents and plans on how to tackle the key players. Iyer is an upcoming captain, so these matches will be the learning tool for his future. Captains never repeat their failures. Hopefully, Iyer has learned from defeat in the last match. His Lagna is Leo, who is a lion. Leadership comes to them without any effort, and people follow naturally. We can quickly identify the Leo zodiac sign peoples in a group from their attitude and behaviour.
Lagna lord is Sun which denotes leadership, authenticity, utilising the resources etc. Now, he is passing through the dasa period of Rahu and sub-period of Guru. This is a favourable period for him. In this period he can achieve or learn many things related to his career. Transit forecasts see Jupiter transiting through the 12th house and Shani in lagna. Both are not favourable, but both are in their own house. So he cannot face significant challenges. According to daily predictions, it is not a good day for him. He will face a lack of support from his expected resources.
Today's IPL Match – Team Kolkata Knight Riders
Kolkata Knight Riders are back on track and did well in the last two matches. Dinesh Karthik's Lagna is Leo. The zodiac sign of Leo is Lion. These people have the ability to lead a group and their decisions cannot be influenced by others. They are leaders with mental stability being one of the strongest factors in their character. Currently, he is passing through the Dasa period of Mercury and sub-period of Mercury. Mercury is his second and eleventh house lord. So this dasa is beneficial for him though sub-period of the same planet might not be as beneficial.
How will be your career in sports?
This zodiac sign is ruled by Sun, which represents leadership, governing etc. Transit forecast prediction shows Jupiter transiting through third and Saturn in fourth. Both are in unfavourable positions. These two planets are in their own houses. So the negativity may reduce. Let us check the daily prediction which will influence today's match. Today is a favourable day for Dinesh Karthik and he can expect right support from his resources.
Last ball
There are so many astrological factors influencing a prediction. Analysing every aspect is time-consuming and the information required for such analysis is difficult to collect. Here we have considered two captains and key players only. Today Dinesh Karthik has more blessings from the stars than Shreyas Iyer. But this match promises to be a cricketing feast.
Indian astrology predictions are based on the time, date and place of birth, hence the accuracy of the predictions depends upon the accuracy of these details.