New Year is always considered the time for celebration. One of the things that make this day special is the spirit of giving gifts to our loved ones. People look forward to opening such gifts which they see as a token of love and affection. But how can we ensure that the gifts you give someone special do manage to satisfy their curiosity? Here is a suggestion – why not turn to zodiac signs the next time you have to buy a present? Handle the pressure to show up with a present he or she will love by taking a cue from their birth sign. In astrology, each sign has certain proclivities and favourite activities. Purchasing gifts based on someone's zodiac sign helps in catering to their specific preferences and getting them something they truly love. There's no denying the thrill of finding a present that makes one truly happy. It fills the day celebrated as a new beginning with hopes and optimism. To add that extra charm to the feeling of choosing the perfect gift for your beloved, we here present you with some astrological suggestions to get you started and help you narrow down your gifting options based on your beloved's sun sign.
Aries
Mars
, which comes through as energetic, assertive and impulsive. People of this sign are the ones who initiate action, inspire other people and blaze new trails. They are adventurous and competitive. They initiate action and are referred to as the entrepreneurs of the zodiac. Aries-borns also have a great sense of fun and will enjoy something amusing and entertaining. Beautiful, work-appropriate clothes or home office accessories make them happy.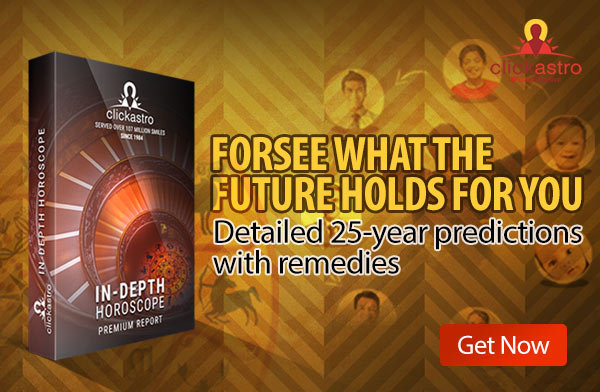 Present a photograph that best expresses your relation with the person encased in an attractive photo frame. Jewellery ideas for women should include diamonds. When choosing a perfume, go for some sophisticated scents. You can even plan a surprise trip for them to their favourite place. This can make them extremely glad and will also help them forget the stress in their life for some time. Or, arrange for a special dinner in one of their favourite restaurants.
Get 2023 yearly prediction for Aries
Taurus
Taurus is ruled by Venus, the planet of beauty and love. As such Taurus is a modest, conservative, practical and unpretentious sign. Taurus-borns do appreciate luxury and are sensual and tactile but they are also realistic. Flowers, bouquets or a house plant as a present will warm their heart. A gift basket full of cookies or candies is another great idea. High-end perfume, a day at the spa, or a soft, gorgeous bathrobe are other options. Choose musky fragrances if you are thinking of buying perfumes.
Get 2023 yearly prediction for Taurus
Gemini
Gemini is ruled by Mercury, the planet of communication and intellect. Choosing a gift for a Gemini isn't as tricky as it seems. Unsurprisingly, Geminis love pen and paper. Gemini natives would appreciate a good fountain pen or personalized stationery. A nice overnight bag or a good book would be a perfect gift for them. Games that challenge Gemini-borns mentally, mobile phones, model train sets etc. would also work as presents. The gift of your unconditional love would be most appreciated.
Get 2023 yearly prediction for Gemini
Cancer
Cancer is ruled by the moon, which rules the home and anything associated with it. For Cancer-borns home is where the heart is. The best gift for a Cancerian is one that money can't buy. Cancers can also be very family-oriented. Plan a big family reunion and you will really make their New Year. Good Cancer gifts are often useful and practical items for the home, garden or garage. They love cooking. You can give them food hampers, recipe books or a new pan. A customized photo album, family portrait, camera or camcorder or five-year diary will also suit Cancerians. They will treasure all gifts, no matter how small or big because it is not the cost or the gift itself, but the thought that counts.
Get 2023 yearly prediction for Cancer
Leo
Leo is ruled by the Sun. Leos love to shine. They are attention-loving people. Leos are confident, proud, and flamboyant. They want to dress up and make a statement. They can also be childish when they don't get their way. Try and do everything that might make them feel like the king or the queen. Gifts for Leos need to be attractive, big, eye-catching and attention-grabbing. Make sure they are wrapped beautifully and make a grand ceremony of present opening on New Year as Leos love great pomp and show. Think of it this way – if it feels at all too much, it's probably right. They love adornments and embellishments of any kind. So you can give them an elegant jewellery item but be sure that the same should be shiny, sparkling and outstanding. Clothing from their favourite fashion designer, a bottle of Champagne, or fancy beauty products will do just right. You can plan to spend your evening with them watching a movie so that they feel special.
Get 2023 yearly prediction for Leo
Virgo
Ruled by Mercury, the planet of communication, the minds of Virgo-borns are always working. They are the most practical signs of the zodiac. Anything that can be readily used and helps organize their lives to an optimum level would be appreciated by them. Virgos are also fond of all things natural and grounded. A true Virgo is associated with intellectual pursuits such as reading and writing, practical crafts, health, fitness, and nutrition. They'd appreciate some organic clean beauty products or kitchen appliances like food processors and cookware sets. Virgos are usually disciplined about their health. So any Gym, dance classes or health club membership will be the best-suited gift for them. Go for something sensible and practical like personal organizers, address books, diaries, handbags and wallets.
Get 2023 yearly prediction for Virgo
Libra
Like Taurus, Libra is also ruled by sensuous and loving Venus. Libra-borns are all about soft beauty. Anything beautiful and artistic will entice the Venus-ruled Libran. They are associated with social and aesthetic pursuits. They'd love pretty earrings or a piece of art. A pack of CDs of their favourite music or a painting or print by their favourite artist will suit them well. If you'd rather go the subscription route, Spotify or Apple Music is recommended. Gift vouchers for new clothing, cosmetic sets, a basket full of chocolates, hand-painted collectables, top brand perfumes and aftershaves or anything beautiful, sensuous or artistic will surely thrill the Librans.
Get 2023 yearly prediction for Libra
Scorpio
Scorpios can be mysterious and deep. Scorpio-borns are associated with a variety of high-intensity pastimes and the intellectual exploration of hidden aspects of the human mind and the world. Their love for mystery makes them interested in mystical subjects too. Gifts for Scorpios may include anything that offers the opportunity for strategic thinking or deep exploration of a topic. Books on meditation, religion and philosophy, and self-help will give them something to dip in with interest. Scorpio signs can also be incredibly individualistic and would cherish a personalized gift. Pair of designer sunglasses, a trendy scarf or a hat, designer watches, and exotic perfumes are also great choices for this sign. They, more than any other sign, inspire fun and excitement to create an amicable environment during special occasions. So, presenting them with a voucher for a spa treatment to keep them out of their hectic schedule for some time would be a good call to make.
Get 2023 yearly prediction for Scorpio
Sagittarius
Sagittarius is ruled by Jupiter, the planet of positivity and optimism. Sagittarius-borns are often called the world travellers of the zodiac. This sign is associated with social and outdoor pursuits. So the gifts associated with the astrological sign of Sagittarius should revolve around outdoor physical activities, social pursuits, and broadening horizons. They'd love a passport case, a suitcase, or a round-trip ticket to somewhere on their bucket list. You can arrange a trip to celebrate the New Year in a foreign country or somewhere off the beaten track. They would love to spend the season with their loved ones by relaxing and having fun. These animal lovers adore any gift associated with their pets. A calendar filled with pictures of dogs or horses is sure to elicit a big smile. As far as clothing goes, Sagittarius natives prefer practical, comfortable clothing, like a good pair of jeans or a classic T-shirt. An evening dedicated to a candlelight dinner, unique art and sculptures will also be appreciated.
Get 2023 yearly prediction for Sagittarius
Capricorn
Capricorn is ruled by Saturn, the planet of discipline and conservation. Capricorn-borns are associated with musical talent, mimicry, athletic activities, and all other things that spread a positive aura around them. However, they are also notoriously practical and ambitious. Gifts associated with the astrological sign of Capricorn must revolve around practical and useful things, intellectual and fitness pursuits, and music. Because they never expect a lot, it is quite easy to buy gifts for a Capricorn. They love things with historical value. They would appreciate a vintage brooch or sentimental hand-me-down. Equally great would be a gift card to use at a local museum or a coffee-table book of their favourite artist. An unusual gift will take them by surprise. Try a briefcase or wallet in black, craft kits, and home decor accessories like curtains, bed sheets, etc.
Get 2023 yearly prediction for Capricorn
Aquarius
Aquarius-borns are eccentric, rebellious, and forward-thinking. Aquarius is an unpredictable sign, so never presume you know what an Aquarian would like. They care deeply for the planet. They are associated with future-oriented things, including science, technology and radical political change. They love electronics; get them a new iPhone or iPad. Try the latest gizmo, portable TV for the bedroom, digital camera, DVD player and mobile phone. They'd also love a pass to the planetarium. Aquarians often engage in an eclectic mix of unique hobbies and interests. You can win the heart of an Aquarian by spending a day at an amusement park or any other adventurous sport. Aquarius-borns can also be very sensitive. The best option is to take them out for a long walk and let them speak their heart out. Do not let them feel alone.
Get 2023 yearly prediction for Aquarius
Pisces
Pisces is ruled by Jupiter, which represents optimism. Pisces is a sensitive sign and they will appreciate the time and thought people put into the gifts they choose for them. Pisces-born prioritizes self-care and would appreciate luxurious gifts like a Lush bath bomb, fluffy slippers, and beautiful sheets. Pisceans are also incredibly romantic and creative. Pisces will appreciate a poem written especially for them, a bouquet, a chocolate basket, and a cuddly teddy bear. Pisces would also love a book of poetry, a beautiful book of photographs, or a movie pass. What pleases Pisces the most is the 'thought' and not the 'gift'. And the 'thought' really does mean a lot to them.
Get 2023 yearly prediction for Pisces