Starting medical treatment
Medical astrology is a vast science and many factors are to be considered while selecting a date to start medical treatment. However, the following general guidelines would be useful in day to today life of a person. If you are suffering from a chronic disease, the stars suitable for commencing treatment are Aswini, Rohini, Mrigasira, Punarvasu, Pushyami, Uttara, Uttarashada, Uttarabhadra, Hasta, Chitra, Swati, Anuradha, Sravana, Dhanishata, Satabhisha and Revati. Monday, Wednesday, Thursday and Friday coinciding with Aswini , Hasta, Chitra or Punarvasu are the best for starting medication especially to cure recurring fever and other diseases that keep coming off and on. If you have taken ill with an ordinary complaint such as fever or stomach upset, the condition is likely to worsen if the date coincides with asterisms of Pubba, Purvashada, Purvabhadra, Aslesha, Jyeshta, Aridra or Swati. Otherwise the chances are that you will get better sooner than later.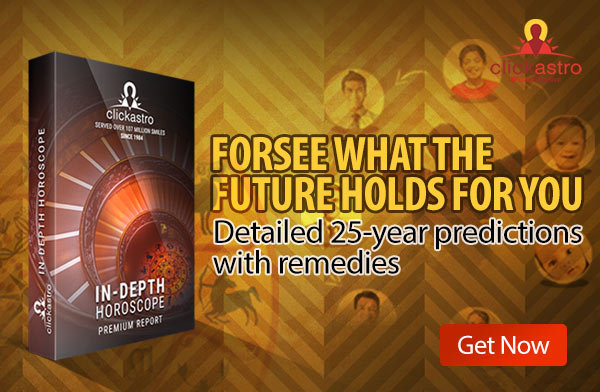 Special precautions and immediate medical assistance and treatment are advised if you fall ill under the following combination of astrological parameters. 1. Tuesday coinciding with the ninth lunar day (Navami) ruled by Bharani, Jyeshta or Swati nakshatra. 2. Saturday coinciding with the fourteenth lunar day (Chaturdasi) ruled by Pubba, Purvashada, or Purvabhadra. 3. Sunday coinciding with the fourth lunar day (Chaturthi) ruled by Aridra, Asleha or Makha. Also, it is important to note that an illness that sets in on a day ruled by one's own birth star or the 3rd, 5th, or 7th from it, is likely to cause a lot of suffering and distress. Hence you should strictly follow medical advice to avoid complications. Really like to know what your birth star holds for you ? Get your 
Star Predictions Now !!