Amalaki Ekadashi 2023 will be celebrated on Friday March 3, 2023.
If there is one element that all religions have in common, it would be the value of fasting and the benefits that come from keeping these fasts. All religions, including Hinduism, Christianity, Islam, Judaism, Buddhism, and Jainism, among others, incorporate this idea into their core beliefs. Physical needs must be denied during a fast in order to advance spiritually. According to the scriptures, fasting fosters a healthy relationship between the body and the soul, enabling a person to connect with the Creator while also tending to both their physical and spiritual needs. Fasting is a moral and spiritual practise that aims to purify the body and mind in order to receive divine blessings. Fasting is a way to emphasise godliness and draw nearer to God. Hindus observe a variety of fasts that last for most of the week, month, and even holidays. These include particular weekdays like Mondays, Tuesdays, Thursdays, Fridays, and Saturdays; specific days of the month like Purnima and Ekadashi; and special occasions like Navratri,
Maha Shivratri
, Karva Chauth, etc. Amalaki Ekadashi, also known as the Amla Ekadashi fast, is regarded as one of the most fortunate Ekadashi vrats out of the 24 vrats or fast that occur each year. It is observed on the eleventh day (Ekadashi) of the lunar month Phalgun during the Shukla Paksha, which, according to the Gregorian calendar, falls in February or March. Amalaki Ekadashi is a festival that is observed between
Holi
and Maha Shivratri. The festival of Amalaki Ekadashi honours the amla tree, also referred to as the Indian gooseberry. As Lord Vishnu and Goddess Lakshmi are said to reside on the gooseberry tree, devotees worship the amla tree on the eve of Amalaki Ekadashi. In Hinduism, trees are more significant and are regarded as auspicious because it is thought that God is omnipresent and dwells in all things, both living and non-living. In a country with a large agricultural sector, like India, trees play a significant role in agriculture.
Generate your free wealth prediction by date of birth and time
Amalaki Ekadashi 2023 Date and Timings
Amalaki Ekadashi 2023 will be celebrated on Friday March 3, 2023.
The important timings on Amalaki Ekadashi
Sunrise on Ekadashi: 6:50 AM on March 03, 2023
Sunset on Ekadashi: 6:26 PM on March 03, 2023
Ekadashi Tithi Begins: 6:40 AM on March 02, 2023
Ekadashi Tithi Ends: 9:11 AM on March 03, 2023
Hari Vasara End Timing: 3:49 PM on March 03, 2023
Parana Time: 06:38 AM to 09:01AM on March 4, 2023
Dwadashi Ends 11:43 AM on March 04, 2023
Amalaki Ekadashi Vrat and Puja Vidhi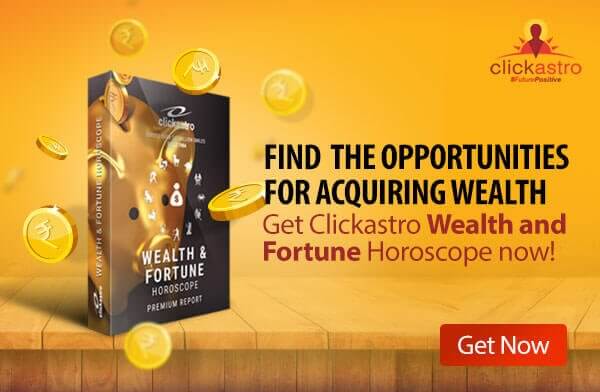 Devotees wake up early, before sunrise, on the auspicious day of Amalaki Ekadashi. After having their bath, they perform their morning rituals. Devotees worship and offer prayers to Lord Vishnu and the sacred amla tree. A Sankalp (resolution) for fast is then observed by the devotees by taking some sesame seeds and a coin in the palm, to achieve moksha after death. After offering prayers to Lord Vishnu, the Amla tree is worshipped. Cleaning the area around the tree and sacramenting it with cow dung are the first steps in worship. In the tree's root, an altar is set up with an urn on it. Invoking gods, pilgrimages, and the ocean into the urn is done by worshippers. Incense sticks, Pancha Dravya (flowers, rice, roti, sandalwood, and water), and other offerings are placed in the urn by worshippers. After that, a lamp is lit and a Panch Pallava or Kalash is installed. The Kalash's gorge is then embellished with sandalwood. The Kalash is then covered with a golden idol of Lord Vishnu, who is then worshipped all day. At the end of the fast, this urn and idol are then given to the Brahmans. Only amla-based foods can be consumed by devotees on the eve of the Amalaki Ekadashi vrat (gooseberry). Depending on their ability, devotees can observe strict or partial fasts. Milk and/or fruits can be consumed while maintaining a partial fast. During this vrat, devotees should not eat any grains or rice. Following the conclusion of the puja rituals, worshippers listen to the Amalaki Ekadashi vrat Katha. Then, on the day of Amalaki Ekadashi, a Jagran is observed by remaining awake all night, and followers worship Lord Vishnu by reciting Bhagavata Katha and singing bhajans and kirtans. On Dwadashi day, worshippers present the Brahmans with food, Dakshina, the Kalash, and an idol of Lord Vishnu. After offering donations to the poor and the needy the devotees then break their fast by consuming food and water after Parana and reciting the Vishnu Sahasranama. During Amalaki Ekadashi, devotees in western Rajasthan worship the Khejdi tree due to the absence of amla trees in the region. In other parts of the country, if the amla tree is not available, devotees worship the Tulsi plant instead of the amla tree.
Detailed Free Kundli predictions. Get Now!
Amalaki Ekadashi Vrat Katha
Like every other Ekadashi vrat kathas, Amalaki Ekadashi is also observed with an associated vrat katha which goes as follows: According to the mythological scripture, there once lived a king named Chitrasena who was well known for his valour and kindness. All his subjects lived in prosperity and loved the king to the core. King Chitrasena and all his subjects regularly observed the Ekadashi fast without fail. During a hunting expedition, the king was separated from his soldiers and lost his way. He was captured by a group of tribes. They attacked the king, who collapsed and fell unconscious due to tiredness. The tribe imprisoned him and decided to offer bali (sacrifice) of King Chitrasen's life. As the tribes were about to offer the sacrifice of the unconscious king, a divine ray of light appeared from his body and annihilated the evil tribes. When the king regained consciousness, he was astonished to see the dead bodies of the tribal people and wondered who killed them. Just then, a divine voice from heaven told him that he was saved by the grace and blessings of Lord Vishnu as a merit of him observing the Amalaki Ekadashi fast with full devotion. From that day onwards, devotees observe the fast for protection from evil, victory and success and absolution from all their past and present sins.
Significance of Amalaki Ekadashi Vrat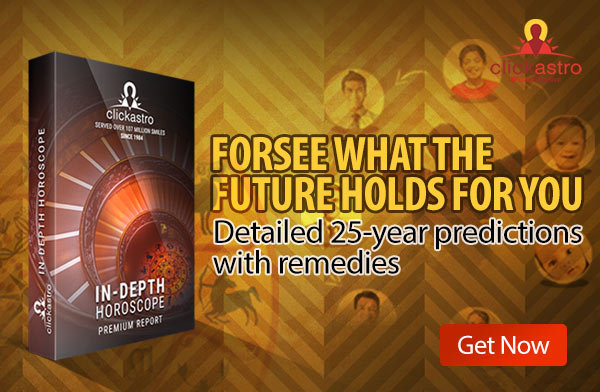 Amalaki Ekadashi is considered as one of the most sacred and auspicious fasts by Hindus and by observing this fast, they are more likely to reach the abode of Lord Vishnu also known as Vaikunth. The Hindu Puranas narrate innumerable stories and folk tales that emphasize the greatness of Amalaki Ekadashi fast. The rituals and significance of observing the Amalaki Ekadashi vrat have been described in the 'Brahmanda Purana' and were also narrated by
Sage Valmiki
. Devotees are absolved of their past and present sins and attain moksha post their death. Amalaki Ekadashi is observed across the country, especially in the northern region of India where the celebrations are more renowned. The Mewar town of Rajasthan organizes a fair at the Gangu Kund Mahasatiya on Amalaki Ekadashi day. On this day, potters from the Gogunda region arrive at the fair with their earthen vessels. The old vessels used by the villagers for storing water are replaced by the new earthen pots and vessels. In Orissa, Amalaki Ekadashi is observed as Sarbasammat Ekadashi, and elaborate celebrations are conducted at Lord Jagannath and Lord Vishnu temples in Odissa on this day. Some of the regions in India also celebrate this Ekadashi as Papanasini Ekadashi, as people believed that all sins of the individuals are washed away by observing this Ekadashi vrat. The date after Amalaki Ekadashi is known as Govinda Dwadashi and is believed to be highly auspicious and fortunate. Due to the fact that Amalaki Ekadashi falls between Holi and Maha Shivratri, it is regarded as having greater significance. On this day, devotees worship an amla tree as a representation of the extravagant Hindu ritual. Devotees also worship Goddess Lakshmi on Amalaki Ekadashi because she is known for being an omnipresent deity. It is also thought that Lord Krishna and his spouse, Goddess Radha, live close to the tree. The amla tree is revered by devotees in order to prosper and enjoy good health. The
Ekadashi
is observed by Lord Vishnu's devotees, on the eleventh day of the Lunar fortnight. Amalaki Ekadashi is the Ekadashi of the Phalguna,
Shukla Paksha
(waxing phase of the Moon), and it is considered important to worship the gooseberry tree on this day. There is a scientific reason behind this – according to science, the berries of this tree possess strong therapeutic values and are widely used in Ayurvedic preparations. If people worship this tree, they receive health benefits as well as blessings. Indeed, tradition states that the divine powers of the universe manifest in the Amalaka tree on this specific day. So, if you worship the tree on Amalaki Ekadashi, you will receive blessings from Lord Vishnu. If you're a devoted Hindu, you should also pay respect to Goddess Lakshmi, the Goddess of Wealth and the consort of Lord Vishnu, who is present in the tree on this day. In fact, if you worship the amla tree on this auspicious day, you might also receive blessings from Lord Krishna and Radha. Additionally, Holi, the festival of colours, is celebrated in the northern parts of India beginning on Amalaki Ekadashi, making the occasion even more fortunate and auspicious.
Amalaki Ekadashi festival dates between 2023 & 2027
2023 Friday, March 3, 2023
2024 Wednesday, March 20, 2024
2025 Monday, March 10, 2025
2026 Friday, February 27, 2026
2027 Thursday, March 18, 2027