Will you remain attracted to your spouse ?
Will you remain attracted to your spouse 10 years from now? What chances do you have of retaining the vibrancy of your love life long after love leaves and life remains.? Vedic astrology has laid down many rules for matching horoscopes for marriage. The long-term compatibility between couples will depend on their birth stars. Matching of horoscopes (
kundali matching
) and checking the dasa periods are considered essential to help marriages get off to a good start. Among the various factors of compatibility, Vasya Kuta (Vasya Porutham) determines if the couple will retain the initial attraction to each other..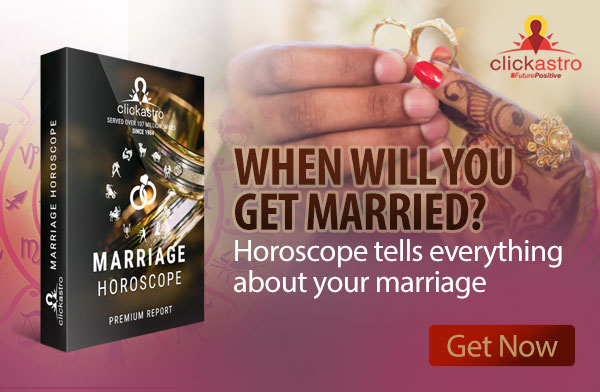 Find your horoscope compatibility with your partner !
Vasya Kuta is judged by the birth rasis. If you are looking to begin or consolidate a relationship with an eye on future happiness then here is a ready reckoner on the right match for you. The following are the list of Vasya rasis. They are not based on Western Zodiacs but on the Vedic system. So check out what your corresponding rasi is before you proceed.
English

Sanskrit

Aries

Leo and Scorpio

Mesha

Simha and Vrischika

Taurus

Cancer and Libra

Rishaba

Kataka and Thula

Gemini

Virgo

Mithuna

Kanya

Cancer

Scorpio, and Sagittarius

Kataka

Vrichika and Dhanus

Leo

Libra

Simha

Thula

Virgo

Gemini and Pisces

Kanya

Mithuna and Meena

Libra

Virgo and Capricorn

Thula

Kanya and Makara

Scorpio

Cancer

Vrichika

Kataka and Kanya

Sagittarius

Pisces

Dhanus

Meena

Capricorn

Aries and Aquarius

Makara

Mesha and Kumbha

Aquarius

Aries

Kumbha

Mesha

Pisces

Capricorn

Meena

Makara
For example, it can be said that a person born under the birth rasi of Aries (Mesha) will have a degree of magnetic control over those born under the signs of Leo and Scorpio. If the Vasya rasis match both ways, the couple will remain attracted to each other for a long period. For example, if you are a Cancerian (kataka rasi ) then the best bet would be for you to select a Scorpio (vrichika rasi ) partner. Such a combination would be the envy of all.