Ever wondered how India is diverse in its culture and traditions? We Indians love to celebrate our life. We revere all the blessings of God including the air we breathe, water that we drink, the trees and forests, etc. One such celebration is that of marital bliss. Marriage is considered as a sacred institution and women in India desire and long for a blissful and prosperous marital life. Every region in India has some specific festival that signifies marital union and bliss, be it the Teej, Karwa Chauth,
Vat Purnima
, etc. The Teej festivals –
Kajari Teej
,
Hariyali Teej
, and Hartalika Teej are significant for both married and unmarried women. Hartalika Teej is the third festival in the Teej series. Hartalika Teej is observed on the third day of
Shukla Paksha
(waxing phase) in Bhadrapada. It is one of the most important festivals celebrated by women in Vedic culture.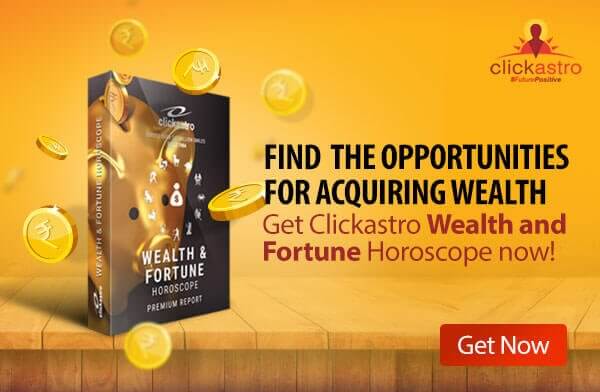 The festivities last three days. And on all three days, women observe vrat. On the second day, they abstain from eating or drinking anything. This is known as the
Nirjala Vrat
. The vrat is observed by women to obtain the blessing of Goddess Parvati so that they too can get a husband with Lord Shiva's qualities. For married women, the Vrat is observed to ensure the longevity of their husbands. During Hartalika Teej, widows also observe the Vrat. Northern India, specifically the states of Rajasthan, Uttar Pradesh, Madhya Pradesh, Bihar, and Jharkhand, celebrate this festival extensively. In the south, it is known as Gowri Habba and is observed in the states of Tamil Nadu, Andhra Pradesh, and Karnataka.
When is Hartalika Teej 2022?
In 2022, Hartalika Teej will be celebrated on Tuesday, August 30th.
Auspicious Timings and Puja Muhurat on Hartalika Teej
Sunrise 06:12 AM on August 30, 2022.
Sunset 06:42 PM on August 30, 2022.
Tritiya Tithi Begins 03:20 PM on August 29, 2022.
Tritiya Tithi Ends 03:33 PM on August 30, 2022.
Pratahkal Hartalika Puja Muhurat 05:58 AM to 08:31 AM on August 30, 2022
Hartalika Teej Vrat and Celebration
The Hartalika Teej Vrat is one of the most important Vrats in Vedic culture, and it is beneficial to both unmarried and married women. Goddess Parvati is said to have first observed the Vrat to attain Lord Shiva as her husband. It is also observed by childless women who are trying to conceive. Sand idols of Lord Shiva and Goddess Parvati are worshipped on this day to achieve marital happiness and bliss. On the third day of Shukla Paksha (
शुक्ल पक्ष
)  in the Bhadrapada month, it is auspicious to worship Lord Shiva and Goddess Parvati in
Hasta Nakshatra
. On the day of Hasta Nakshatra, Goddess Parvati is said to have discovered Lord Shiva's light. The festival is celebrated with great zeal and enthusiasm in various parts of the country. Women dress up like a bride in new clothes and beautiful jewellery on this day. Green and/or red clothing is usually preferred on this day. The entire day is spent singing and dancing. Women adorn each other's hands with Mehndi. Mothers give gifts to their daughters, and mothers-in-law give gifts to their daughters-in-law. Bangles, sindoor, traditional leheriya dress, henna, and various sweets such as ghewar are among the gifts. On this day, it is customary for women to spend time swinging and singing Teej songs while fasting.
Get Your Free Marriage Predictions
Hartalika Teej Puja and Rituals
Amid the Hartalika Puja festivities, married women observe a three-day fast for the welfare and long life of their husbands. They go through the days without eating or drinking anything. On Hartalika Teej, the women get up early and take a holy dip. They pray at the temples and touch their husband's feet before returning home. Women take another bath and dress up as newlyweds in the evening just before sunset. The main ritual of worship begins in the afternoon. Flowers, Bilwa leaves, and incense sticks are used to worship Lord Shiva and Goddess Parvati's idols. Mantras are chanted all through, and the puja concludes by reciting the Hartalika Teej vrat katha. One must only think about their soul mate while listening to the katha. In the evening, the women assemble for puja at a nearby temple or garden. They form a semi-circle around an idol of Goddess Parvati in the centre. During the puja, flowers, sweets, and fruits are offered. During the puja, Goddess Parvati is offered marital items such as kajal, mehndi, kumkum, and turmeric, as well as a saree. Lord Shiva is offered a dhoti and an upper garment. After the puja, they pray for Goddess Parvati's blessings. A mud Diya is also lit and kept burning all night. Following the puja, the saree and other items are given to a Brahmin married woman, along with some Dakshina. A Brahmin with Dakshina receives the dhoti and upper cloth. As part of the Vrat, young girls and brahmins are given food, which is then broken the next morning. Hartalika Teej puja brings happiness to married life. Unmarried girls will find a good and caring husband in the form of Lord Shiva. Observing Hartalika Teej Vrat is also beneficial for maintaining good health and washing away past sins.
Download Marriage Matching Report
The fast is only broken the next morning after completing all worship rituals. At home, numerous sweets and traditional dishes are prepared to offer to Goddess Parvati. The deity is offered fresh fruits and green vegetables. Women perform a religious ceremony in which they distribute beautiful painted coconuts to other female friends and relatives. Following the completion of all rituals, the women feast on jaggery and rice patolis on banana leaves along with vegetables cooked in coconut milk and other spices. There is also a special sweet made from rice and coconut milk. Women drink tender coconut water as well. Hartalika Teej vrat is extremely important to Hindu women. On this day, they devote their lives to Goddess Parvati to be graced with a fruitful domestic life. Unmarried girls also observe this fast to attain virtuous husbands. As a result, both married and unmarried women can observe this fast. The main aim of Hartalika Teej vrat is to find marital bliss as well as blessings of an offspring. Hartalika Teej celebrates the loving relationship of Goddess Parvati and Lord Shiva. On this day, large processions carrying magnificently bedecked idols of Goddess Parvati are taken out across the country. Performances by various artists add to the enjoyment of the procession. The idol of Parvati is accompanied by a procession of several camels and elephants, adding to the allure of the Teej procession. On Hartalika Teej, magnificent fairs are also organised in some places.
Hartalika Teej Vrat Katha
Hartalika is considered to be a combination of the words 'Harat' and 'Aalika,' which mean 'abducting a woman friend.' According to ancient legends Lord Shiva narrated the story to Goddess Parvati to apprise her of the Tapasya she performed to earn his heart. Throughout the story, Lord Shiva emphasised the significance of the Hartalika Teej vrat. Lord Shiva finally praised his wife, Parvati, and revealed that she had done intense penance for over twelve years, braved harsh weather, and survived on dried leaves all to please him and propose marriage to him. This was how the story progressed. Witnessing his daughter's extreme penance, Himavat, Goddess Parvati's father became distraught. He wondered how he could support his daughter. At that moment,
Sage Narada
appeared before him. He indicated to Himavat that Lord Vishnu was pleased with Parvati's penance and wished to marry her. Himavat welcomes Lord Vishnu's proposal to marry his daughter. However, when Parvati learned about the proposal, she was dissatisfied as she desired to marry Lord Shiva. As a result, she sought assistance from one of her friends. She asked her friend to assist her in hiding in an undisclosed location in the middle of a dense forest so that no one could find her. And because her friend "abducted" her, the festival became known as Hartalika, which implies "kidnapping of a friend." Himavat dispatched his army to find Parvati after she went missing. Meanwhile, Parvati persisted in her penance. Goddess Parvati spent a long time immersed in Lord Shiva's worship, performing austerity along the banks of the Ganga river in the Himalayas. She was without water and food for several days during this time. She then went on to perform the same austerity for several years. Goddess Parvati made a Shivalinga out of sand and worshipped Lord Shiva after a prolonged period of penance on the third day of Hasta Nakshatra of Shukla Paksha in Bhadrapada month. After witnessing Goddess Parvati's severe austerity, Lord Shiva appeared before her in his divine form and accepted her as his wife. Finally, when her father discovered Parvati in a cave in the forest, she explained why she had hidden there. Lord Shiva then paid a visit to Himavat and expressed his desire to marry Parvati. Goddess Parvati set an example for young girls and women all over the world by enduring years of penance to attain the husband she desired. As a result, women revere Lord Shiva and Goddess Parvati as the epitome of a happy marriage, and they worship them on Hartalika Teej to seek the blessings of a happy married life. While unmarried women observe this fast to find a suitable life partner.
Hartalika Teej Significance
Hartalika Teej is a festival that commemorates the nuptial bond of marriage. Its celebration by Indian women embodies their love for their families and their willingness to protect them from all dangers. The Hartalika Teej festival, like other Vedic festivals, brings people together and spreads the message of love. It is one of the most anticipated festivals and is celebrated by women all over India. The women eat the day after Hartalika Teej after completing all puja rituals. On Hartalika Teej, women are required to keep their minds free of anguish and negative thoughts, focusing solely on love and purity in relationships. Hartalika Teej is celebrated a month after Hariyali Teej and a day before
Ganesh Chaturthi
. Celebrating the entire day by dancing, singing, and playing in swing until sunset, followed by night-long worship, refreshes the person's body, mind, and soul. Women work hard all year to support their homes and families. There aren't many occasions when they can have an enjoyable time without worrying about domestic duties. Hartalika Teej festivals provide them with this rare luxury. In recent years, the Teej festival has begun to draw many foreign tourists as well. It is still one of the world's most unique festivals, celebrating the power of women and their ability to achieve their goals through patience, penance, and willpower.