Hartalika Teej is the third of the Teej festivals. Hartalika Teej is celebrated on the third day of Shukla Paksha (waxing phase) in the month of Bhadrapada. The 2021 Hartalika Teej falls on September 9 Thursday. It is one of the most important festivals in Vedic culture that is celebrated by women. The celebrations last three days. Women observe vrat on all three days. On the second day, they refrain from eating any food or even drinking water. This is called the Nirjala Vrat.
The vrat is observed by the women to attain the blessing of Goddess Parvati and to get a husband with the qualities of Lord Shiva. If it is married women, the Vrat is observed to ensure a long life for their husbands. Widows too observe the Vrat during Hartalika Teej. This festival is widely celebrated in northern India, in the states of Rajasthan, Uttar Pradesh, Madhya Pradesh, Bihar, and Jharkhand. In the south, it is popular by the name of Gowri Habba in states like Tamil Nadu, Andhra Pradesh, and Karnataka.
Hartalika Teej Vrat and Celebration
The Hartalika Teej Vrat is considered one of the primary Vrats in the Vedic culture and is auspicious for both unmarried and married women. It is believed that the Vrat was first observed by Goddess Parvati to get Lord Shiva as her husband. It is also observed by women waiting to have children. Idols of Lord Shiva and Goddess Parvati are made from sand and worshipped to attain happiness and bliss in married life. It is auspicious to worship Lord Shiva and Goddess Paravati in Hasta Nakshatra on the third day of Shukla Paksha in the Bhadrapada month. It is believed Goddess Parvati found the light of Lord Shiva on the day of Hasta Nakshatra.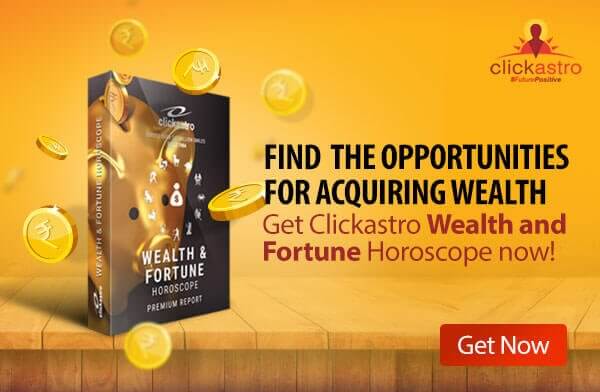 The festival is celebrated in different parts of the country with great enthusiasm and zeal. On this day, women dress up in new clothes and wear attractive jewelry. Green and/or red-colored clothes are usually preferred. The day is spent singing songs and dancing. Women apply Mehndi in each other's hands. Gifts are given by mother to daughter and mother-in-law to daughter-in-law. These gifts include bangles, sindoor, traditional leheriya dress, henna, and various sweets like ghewar. It is customary for the women to spend time swinging while observing the fast on this day. 
Hartalika Teej Puja
Women get up early on this day and wear fresh clothes after bath. They spend the day worshipping idols of Lord Shiva and Goddess Parvati while observing Nirjala Vrat. Flowers, Bilwa leaves, and incense sticks are used for worship. Various mantras associated with Hartalika Teej are also recited. In the evening, they gather at a nearby temple or garden for puja. They form a semi-circle with an idol of Goddess Parvati placed in the middle. Offerings of flowers, sweets, and fruits are made during the puja.
During the puja, Goddess Parvati is offered with the things that are given to a married woman like kajal, mehndi, kumkum, and turmeric, along with a saree. Lord Shiva is offered a dhoti and an upper cloth. Once the puja is over, they pray for the blessings of Goddess Parvati. Also, a mud Diya is lit and kept burning all night.
After the puja, the saree, along with other things, is given to a Brahmin married woman along with some Dakshina. The dhoti and upper cloth are given to a Brahmin with Dakshina. Food is offered to young girls and brahmins as part of the Vrat, which is broken the following morning. Performing Hartalika Teej puja brings happiness to marital life. Unmarried girls will get a good and caring husband like Lord Shiva. Observing Hartalika Teej Vrat is also good for ensuring good health and washing away sins of the past. 
Hartalika Teej Ancient History
It is believed that the word Hartalika is the combination of the words 'Harat' and 'Aalika', which means 'abducting a woman friend'. According to ancient history, the female friend of Goddess Parvati abducted her of her own volition and took her to the forest when her father, Parvat Raj, was forcing her to marry Lord Vishnu against her wishes. There Goddess Parvati spent a long time fully immersed in the worship of Lord Shiva performing austerity along the banks of the river Ganga on the Himalayas. During this time, she remained without water and food for several days. Then, she spent several years performing the same austerity.
After a long time of observing penance, on the third day of Hasta Nakshatra of Shukla Paksha in Bhadrapada month, Goddess Parvati made a Shivalinga from sand and worshipped Lord Shiva. On witnessing the severe austerity of Goddess Parvati, Lord Shiva came before her in his divine manifestation and accepted Goddess Parvati as his wife. By going through years of penance to get the husband she desired, Goddess Parvati made herself an ideal for young girls and women around the world to emulate. 
Hartalika Teej Significance
The Hartalika Teej is a festival that honors the nuptial connection of marriage. Its celebration by Indian women symbolizes their love for their families and how they are always ready to protect them from all dangers. Just like other Vedic festivals, the Hartalika Teej festival brings people together and spreads the message of love. It is one of the most awaited festivals and observed by women all across India. The women consume food the day after Hartalika Teej after performing all puja rituals.
On the day of Hartalika Teej, the women are supposed to keep their minds free of anger and bad thoughts and focus only on love and purity in relationships. Hartalika Teej comes a month after the celebration of Hariyali Teej and a day before Ganesh Chaturti.
Celebrating the whole day by dancing, singing, and playing in swing till sunset and the night-long worship that follows it refreshes the body, mind, and soul of the person. Women work hard throughout the year to sustain their homes and families. There aren't many occasions where they can enjoy themselves fully without any worries about chores. Festivals like Hartalika Teej present them with this rare luxury.
In recent years, the Teej festival has started attracting a large number of foreign tourists also. It remains as one of the unique festivals in the world which celebrates the power of women and her ability to get what she wants, overcoming all odds through patience, penance, and willpower.