It is the last month of 2021, and we are just waiting to welcome the New Year with new hopes and resolutions. But it is still important to close 2021 with a bang. So here is the December 2021 Horoscope for all zodiac signs.
Aries December 2021 horoscope
Taurus December 2021 horoscope
You will try to get creative with your work in an effort to get better at it. This may lead to mistakes which can give stress and worry in professional life. You will want things to be done in a particular way, and any attempts to the contrary will disturb you. This will cause problems within the family. Love life will be enjoyable. You will enjoy an increased amount of affection and romance during this time. You may also start getting more serious about your relationship and think of making it permanent. Married life will generally be good. You will receive excellent support and empathy from your spouse. However, there may be ego clashes. So, always respect the opinion of your spouse. Financially, you will be comfortably placed. All essential payments will be met, and there will be no stress. Still, it is better to go frugal while spending money on pleasure activities. There will be health problems. Some skin or hormone-related issues may crop up. Pain in the abdomen region is likely.
Gemini December 2021 horoscope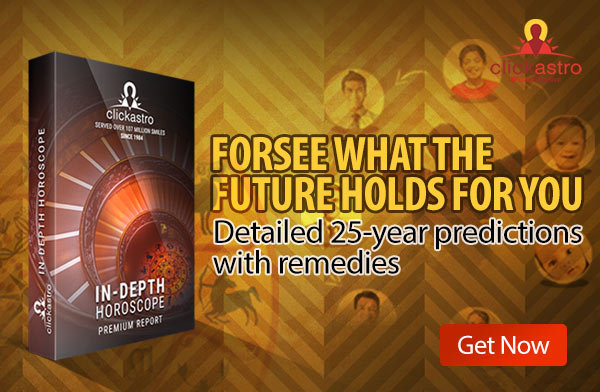 Your charming personality and youthful energy will appeal to others. You will be quick to connect the dots and will see things coming from a mile away. This will give you an edge over rivals in the profession. You will make new contacts and thereby new avenues of income. Had you wanted to change jobs, this is a good time to do so. Problems will haunt you in your love life. Your tendency to assume things will lead to frustration when the partner does not react the way you anticipated. This can lead to strains in relationships. Married life, too, will face a similar fate. It is better not to raise your hopes hoping for a gesture of love from the spouse. Trust your partner and remember the sacrifices you both have made for the sake of your relationship. As a student, watch the company you are keeping; otherwise, your life will be affected. Do not fall into the traps of adrenaline. Heed to the advice of elders. Health will remain good. You will gain relief from long-running illnesses and pains.
Welcome 2022 with a personalised Year Guide
Cancer December 2021 horoscope
Your imagination and creative intuition will serve you well in your profession. You will be practical-minded and well organised in your approach to work. You will enjoy good career growth at this time. Your skill and efficiency will be valued by those around you and your superiors. If you are into business, there may be some travelling involved, but it will bring positive experiences. There will be an increase in income. Restrain yourself from indulging in unwanted expenses, though. In your love life, exercise restraint as your patience will be tested. The prejudices formed within you as a result of past experiences may reveal your hard side. Do not indulge in blame games with your partner. Married life may start to feel a bit robotic. Make an extra effort to let your spouse know the magic is still there. But this may be hard as past family issues may come back to prominence and disrupt the domestic environment. Students will have to work hard, and even then, the results will be largely mixed. Health problems may cause discomfort. You may undergo anxiety issues, and your stomach will give you trouble.
Leo December 2021 horoscope
The month will be full of positive and favourable results for you. This is a good time to make investments, as it will likely bring you dividends later on. You will be brimming with energy and enthusiasm. The company or department you are serving will make gains and win praise largely due to your skills. However, the bulk of your focus and energy will be directed towards family matters. You will be very family-oriented, and this will win you the respect and affection of family members. However, this can make you egoistic and self-righteous. So, while you will experience success in handling matters on a general level, your personal relationships will suffer a strain. There may be quarrels and exchanges of sharp words. Money will come, and it is advised to use it to pay back pending loans. This is also a good time to take new initiatives or start new projects. Health problems may largely revolve around the stomach region. You may experience weight gain at this time. But overall, you should get along fine. Download
Free Horoscope in Tamil
Virgo December 2021 horoscope
You will enjoy beneficial results in your professional arena. Colleagues and superiors will be equally impressed with the skill and efficiency you bring into a task. A promotion is likely during this period. The business will bring you profits. But do not enter into partnerships. You will also be very family-oriented in your perspectives. You will tend to prefer spending time with family over work. This may lead to you opting to work from home on more than one occasion. Bonds with siblings and cousins will gain more depth. You will enjoy their support and respect. There may be auspicious functions taking place at home. Mother's health may need attention, though. This is a good time to fall in love as well as to be in love. Had you been carrying feelings for a special someone, this is a good time to say it. If you are in love, you may be tempted to take it to the next level. However, when it comes to married life, things will be far from normal. Your spouse will be a constant source of worry. Health will generally remain good.
Looking for the perfect match? Check your compatibility 
Libra December 2021 horoscope
Your superior communication skills and charisma will give you an edge over others at your place of work. Not only that, but you will also make the most out of whatever little opportunities you are offered, which will win you the respect and admiration of your subordinates. They will provide you with backing in all your undertakings, which will make your efforts fruitful. Businesses will yield profits. You may also experience gains in the form of ancestral property and family inheritance. There will be income from various sources. You will take a keen interest in affairs within the family. Relationships will be warm and open. Life, in general, will be comfortable and relaxing, and you will enjoy the company of friends and those close to you. Unlike your professional life, problems will arise in your personal life due to miscommunication. Whether married or in a relationship, you will miss special moments with your other half. Arguments may arise out of misunderstandings, and you may engage in blame games. You will enjoy increased immunity which will ensure good health for you.
Scorpio December 2021 horoscope
There will be new challenges in your professional life. New responsibilities may be entrusted to you. This will further your career while making you more valuable to the organisation you are working for. There may be an increase in income as well. In business, you may have to undertake short trips. There will be growth in business in terms of money and brand name. Income may also come in the form of the sale of ancestral properties. Bouts of aggression and temper may overcome you occasionally. This will affect your relationships. Your spouse or lover will not take kindly to your displays of rage and passion. Arguments may lead to fights. Do not disrespect them through words or deeds. Make sure to stay loyal to your life partner no matter what. Accidents may happen during this time. Be careful while driving, and do not let emotions get the better of you when behind the wheel. You may suffer from occasional headaches as well. Doing exercises will be good for your physical and mental health.
Sagittarius December 2021 horoscope
Unchecked temper will lead to your downfall. Otherwise, you will enjoy a largely positive experience in your professional life. New opportunities will present themselves. You will exhibit leadership and administrative qualities, which will be noted by your superiors. If you are into business, there will be opportunities to expand your business. Luck and fortune will favour you in all your endeavours. There will be an increase in income. But spend wisely and do not resort to buying things on a whim. There will be ups and downs in personal life. If you are in a relationship, make sure to maintain open communication. Married life, too, maybe affected by misunderstanding and ego clashes. However, there may be auspicious functions taking place in the family. Planning will be done for a trip to spiritual destinations. Siblings will support and respect you. Proper care and attention have to be given to your health. It is advised to take up yoga or meditation for the good of mind and body at this time.
Know the Yogas in your horoscope
Capricorn December 2021 horoscope
You will have the chance to prove yourself in professional life. This month will see you executing your plans and ideas proficiently. New responsibilities may be entrusted to you. Those in authority positions may want you to be one among them. In business, there will be profits, but the time is not good to get into partnerships. While there will be an influx of money, be wise on how you spend it. Putting all eggs in one basket will cause you to suffer losses. There will be ups and downs in love life as well as married life. However, you will make an effort to spend quality time with your special one, and your actions will be reciprocated as well. This will lead to moments of joy being shared by you two. Be patient and considerate to the maximum while dealing with your other half. Family life will remain largely serene. Any problems with relatives will be sorted out, and strained relationships will be straightened out. Health may generally remain weak through this period. Maintaining a healthy diet and a proper exercise routine is very important.
Aquarius December 2021 horoscope
This month will bring lots of benefits to your professional life. Your efforts will bring desired results. Be courageous and never be afraid to take bold decisions. This will get you into the good books of superiors. In business, too, you will get many opportunities to expand your operations. This month is good for making new investments. But do not heed to aggressive and impulsive actions. Love life will blossom. You will receive increased attention from your partner, and there may be conversations taking the relationship to the next level. Married life will get back on track. Any pending issues will be sorted out, and passion will be renewed in life. You may also receive financial benefits from your spouse. Family life will be great. You will spend quality time with family members and improve relations with them. Give priority to their needs and desires over yours. You may take the initiative for a family get-together to materialise. There may be visits to religious places and taking part in philanthropic activities. Health will generally be good, although it is best not to overlook apparent minor ailments.
Pisces December 2021 horoscope
During this month, you will receive new roles, responsibilities and higher positions of authority. If you have wanted a change of job, now is the time to make your move. Serving in the government sector will reap rewards. The business will see significant revenues and growth. There will be financial gains. However, avoid making rash decisions when it comes to making investments. This is a great month for love relationships. There will be ups and downs and occasional arguments and clashes with your partner. But this will only lead to your relationship becoming more strong and open. Married life will be beautiful. There will be travels and sharing of quality time, which will give new meaning to your existence. Family life will see positive changes. Pending issues will be resolved fully. You will receive support from your siblings. However, the health of the mother will be a cause of concern. Give proper attention to your health as well. Drink plenty of water and get proper rest. There may be a pain in the joints and skin problems. Stay away from fried and spicy food.