Ashadhi Ekadashi Vrat- When Lord Vishnu Begins His Slumber
Shukla Paksha (waxing phase)
of the Moon, which falls in the month of Ashadhi (June-July as per the Gregorian calendar). It is most widely celebrated in Maharashtra. It marks the period of holy Chaturmas (four-month period) according to Vedic literature. This period is spent on fasting and penance. It ends with the Prabodhini Ekadashi of Kartik month (October-November). Ashadhi Ekadashi is also known by various names such as Devshayani Ekadashi, Shayani Ekadashi, Hari Shayani Ekadashi, Devshayani Ashadhi Ekadashi, Padma Ekadashi, Maha Ekadashi and Vaishnava Ekadashi. The word Devashayni Ekadashi is derived from two Sanskrit words – Dev meaning God and Shayani implying sleeping and thus Devshayani implies the Sleeping God. Devshayani Ekadashi or Ashadhi Ekadashi period marks the commencement of Lord Vishnu's slumber which continues for four months.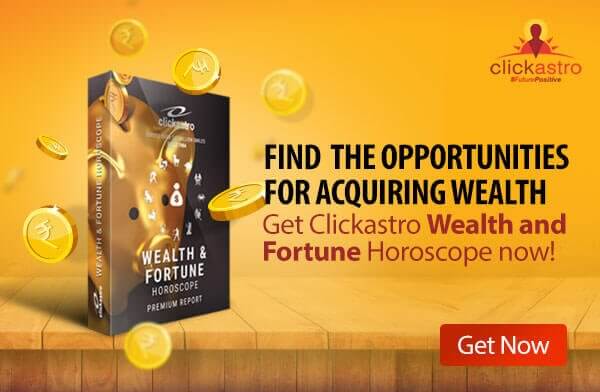 It is believed that during this time, Lord Vishnu leans back on the Shesha Naga he is lying upon and closes his eyes as it floats through the cosmic ocean of Ksheer Sagar (Ocean of Milk). This period is referred to as Chaturmas in Vedic culture. Usually, auspicious activities are avoided during this time. There would be no celebration in temples, and marriage ceremonies are rare. The period ends four months later on the Prabodhini Ekadashi or
Devutthani Ekadashi
during the Kartik month when Lord Vishnu opens his eyes. Ashadhi Ekadashi/Devshayani Ekadashi is observed after the
Jagannath Puri Rath Yatra
where a procession of Lord Jagannatha, another form of Lord Vishnu is carried out in
Puri, Orissa
. This is celebrated with great pomp and gaiety.
When is Ashadhi Ekadashi 2023?
The Ashadhi Ekadashi 2023 is on June 29, Thursday
Tithi and Puja Muhurat for Ashadhi Ekadashi 2023
| | |
| --- | --- |
| Sunrise | 29 June, 2023 05:48 AM |
| Sunset | 29 June, 2023 07:12 PM |
| Ekadashi Tithi Starts | 29 June, 2023 03:19 AM |
| Ekadashi Tithi Ends | 30 June, 2023 02:42 AM |
| Hari Vasara End Time | 30 June, 2023 08:21 AM |
| Dwadashi End Time | 01 July, 2023 01:17 AM |
| Parana Time | June 30, 08:21 AM – June 30, 08:29 AM |
Ashadhi Ekadashi Dates from 2023 to 2027
| | | |
| --- | --- | --- |
| Year | Day | Date |
| 2023 | Thursday | June 29th |
| 2024 | Wednesday | July 17th |
| 2025 | Sunday | July 6th |
| 2026 | Saturday | July 25th  |
| 2027 | Wednesday | July 14th  |
The rituals of Ashadhi Ekadashi Vrat
Devotees observing a fast on Ashadhi Ekadashi must abstain from consuming rice, beans, grains, cereals, certain vegetables, and spices. By doing so, they will be able to atone for all of their sins, past and present, by fasting on this day. The fast for Ekadashi starts from Dashami Tithi and ends on Dwadashi Tithi. On Ekadashi day, devotees observing the fast must wake up early before sunrise and have their bath while chanting morning prayers. They pay homage to their deceased ancestors and offer rituals to appease them.
Explore Pooja for Ancestors – Book Pandit Online
It is considered to be auspicious to take a holy bath on the occasion of Ashadhi Ekadashi. Many devotees gather in large numbers to take a dip in the Godavari River at Nashik, revering Lord Rama, an incarnation of Lord Vishnu. After their bath, a puja altar is set up, and the idol of Lord Vishnu is placed on a pedestal and offered yellow flowers, sandalwood, betel leaf (Paan), Betel nut (supari) and incense sticks. Devotees also offer milk and sweets. A special bhog is prepared and offered to the Lord. The idol is decorated with bright yellow clothes, jewellery, Gadha, Chakra, Shank Incense sticks, flowers, betel, betel nut and Bhog are presented as offerings. While observing the vrat, devotees observe a strict fast, or those who have any health issues can limit themselves to one meal during the day. The devotees spend the entire day of Ekadashi worshipping Lord Vishnu, listening to or reciting the Ashadhi Ekadashi Vrat Katha and chanting mantras. They must remain awake through the night, chanting Vishnu Sahasranama and singing hymns and bhajans praising the glory of Lord Vishnu. On Dwadashi day, the devotees break their fast by having their bath before sunrise, offering an aarti and bhog to Lord Vishnu and end their fast by consuming food during the Parana period. The bhog offered to the Lord is distributed among other devotees and family members. Donations of food, clothing and other necessities are made to the poor and the needy. Some of them offer feasts to the Brahmins and also offer food to the cow, thus ending the fast.
The legend associated with Ashadhi Ekadashi Vrat
Once upon a time, there lived a king named Mandhata. During his reign, prosperity flourished in his kingdom. His subjects led a happy and content life under his rule. Then ill omens started to appear. Rains ceased, and crops were ruined. The kingdom reeled under the grip of drought and famine. As the best of his ministers failed to come up with a solution, King Mandhata himself took up the task. He toured the land of Bharath to find a way to mitigate the suffering of his people. He gained an audience with Sage Angira who advised him to have his subjects observe fast on the Ekadashi of the month of Ashada and involve themselves in the worship of Lord Vishnu all through the day. King Mandhata returned to his land and told his people to follow the words of Sage Angira. The whole kingdom observed the Vrat and prayed to Lord Vishnu. Lord Vishnu is the one who sustains creation. Rains followed. Plants started to sprout and life returned to the Kingdom. Within four months, the subjects were back to leading happy lives. It was all achieved due to the devotion shown by the people to Lord Vishnu. Since then, Ashadi Ekadashi Vrat is considered one of the most venerable days in the year to devote oneself to the worship of Lord Vishnu.
Mahabali Gets One Back on Lord Vishnu
Another legend associated with this vrat goes all the way back to the Satyuga and involves one of the greatest emperors of ancient times – Emperor Mahabali. Mahabali was the grandson of Prahlad. Lord Vishnu took the Narasimha avatar to save Prahlad from his father, the evil king Hiranyakashipu. Being the grandson of the ultimate Vishnu devotee Prahlad, Mahabali also took his duty to Lord Vishnu seriously. He ensured his subjects had enough of everything. No one was ill-treated or left wanting during his reign. If anyone needed anything, all they had to do was ask the king. Consequently, the people became lazy. They stopped worshipping Lord Vishnu as their King took better care of them. The lethargic mindset of the subjects started to affect the system of attaining Moksha. Lord Vishnu decided something had to be done. He took the Vamana Avatar and approached Mahabali. The Vamana met Mahabali at the conclusion of the Ashwamedha Yagna the emperor was overseeing to ensure the prosperity of his Kingdom. It was customary to give token gifts to the Brahmins involved in the Yagna, at its conclusion. It was at this time that Vamana appeared before Mahabali. He felt elated seeing the pious Brahmin before him. Mahabali bowed before the Vamana and enquired the reason for his arrival. Vamana relayed his wish to have three paces of land to do Agnihotra. Mahabali laughed. Three paces! – he said – go ahead and take it from wherever you want. Mahabali's Guru Shukracharya sensed something wrong. He warned the king to take back his word. It was unfathomable for the proud Mahabali. He requested the Vamana to proceed. The Vamana grew tall. With one step he covered Earth, and with the second he measured the sky. No place was left for the third. Mahabali smiled. He understood how he had let his pride get the better of him. But he remained a devotee on the inside. He took off his crown and showed his head for the Vamana to step foot on. Vamana was stunned by this noble act of Mahabali. He granted Mahabali a boon to get himself out of the situation. But Mahabali instead requested Vamana to stay with him at Patalaloka where he was being exiled and Vamana agreed.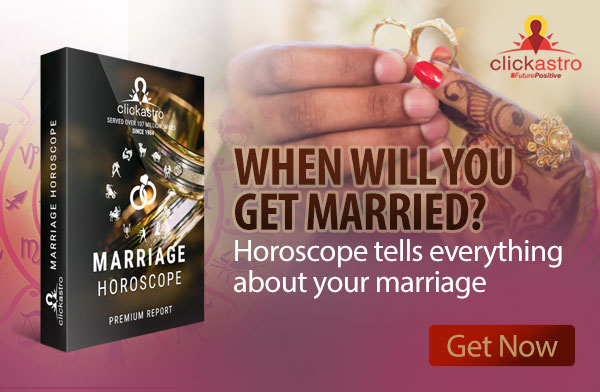 Lord Vishnu's absence at Vaikuntha worried the Devas and Goddess Lakshmi. She reached Patalaloka and stood before Mahabali as a normal woman. She tied a rakhi to the hand of Mahabali. Then, with folded hands, as his sister, Lakshmi asked Mahabali to send Lord Vishnu, who was staying with him as Vamana, with her. Mahabali agreed. But Lord Vishnu wanted to honour his word. So he told Mahabali that he would stay with him in Patalaloka for four months every year. This stay of Lord Vishnu happens during the Chaturmas.
Pandharpur Yatra
On the day of Ashadhi Ekadashi, a huge procession of pilgrims known as Pandharpur Ashadi Ekadasi Vrat Yatra culminates at Pandharpur, in Solapur district in south Maharashtra, situated on the banks of the Chandrabhaga River. Pandharpur is the main centre of worship of the deity Vithoba, a local form of Vishnu. Hundreds of thousands of pilgrims come down to Pandharpur on this day, from different parts of Maharashtra. Some of them carry palanquins with the images of the saints of Maharashtra. These pilgrims are called Warkaris meaning 'one who venerates the Vithoba'. The saints are believed to have started the ritual of walking to Pandharpur every year, during the Ashadha and Kartik months, to worship Vithoba (Lord Vishnu) around 800 years ago. The saints whose images are carried in Palanquins are Sant Dnyaneshwar from Alandi, Sant Namdev from Narsi Namdev, Sant Tukaram from Dehu, Sant Eknath from Paithan, Sant Nivruttinath from Trimbakeshwar, Sant Muktabai from Muktainagar, Sant Sopan from Saswad and Sant Gajanan Maharaj from Shegaon.
Significance of Ashadhi Ekadashi Vrat
Though the Chaturmas period is considered unsuitable for auspicious activities, Hindu devotees observe this as a very auspicious occasion and pay their deep reverence and devotion to Lord Vishnu and Goddess Lakshmi. People observe fast and pray to wash off their sins, and move nearer to attaining Moksha and being blessed with a place in Vaikunta – the abode of Lord Vishnu. It is believed that listening to or reciting the Devshayani Ekadashi Vrat Katha on this day absolves the devotee of all their sins – past and present. The Vaishnava community consider Devshayani Ekadashi to be very important and observes the Devshayani Ekadashi fast rigorously. According to Hindu scriptures, occasions such as marriages, Grahapravesh, and other auspicious celebrations are avoided as during the Chaturmas (Chatur meaning four and Mas meaning months), it is believed that Lord Vishnu and all the Devas (Gods) are asleep during these four months. This period also marks the monsoon season in India. It is advised that devotees must observe the Ekadashi fast during these four months and avoid consuming onion, garlic, grains and beans during this period.