What is the right muhurtham for my marriage?
horoscope
. One of the key aspects of this process involves finding the right marriage muhurtham that is said to vastly improve post-marital relationships in a holistic manner. It is a real necessity to identify the right vivaha muhurtham 2023, the right time and day to join two human beings in holy matrimony. Auspicious
dates and times for marriages
are calculated using traditional Vedic astrology rules. Finding marriage muhurtham dates based on nakshatra is considered common practice in Hindu tradition. The practices vary widely from region to region, but the important considerations are a common denominator regardless. By performing a wedding on a good muhuratham, you may attain the married life that you have always dreamt of.
Favourable Days of the Week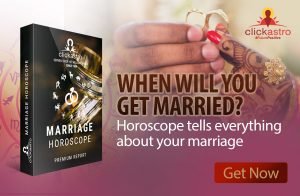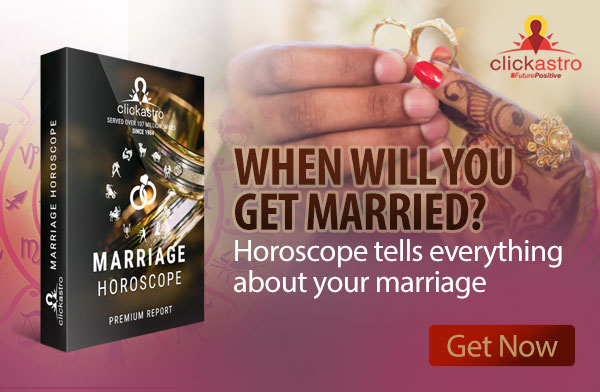 To begin with, many
astrologers and priests
believe that certain days of the week aid the entire marital process. One of the deciding factors for finding out the auspicious days for marriage in 2023, is looking at the zodiac signs and matching the birth charts of the individual in question. This then presents them with a list of dates and days that are most auspicious. In a week, Mondays, Wednesdays, Thursdays, and Fridays are considered auspicious for marriage. On the other hand, Tuesdays are not considered auspicious for getting married. One should avoid getting married on this day.
Stars alignment: How do they impact marriage?
The time of the birth of an individual also signifies the
star sign
. It is necessary that these stars are identified and matched correctly before a marriage between two people. Stars are not always favourable and some tend to have a detrimental effect on a marriage. For Vivaha Muhurtham 2023, out of 27 Nakshatras, only 11 nakshatras are considered to be auspicious. They are:
Rohini Nakshatra (4th Nakshatra)
Mrigashira Nakshatra (5th Nakshatra)
Magha Nakshatra (10th Nakshatra)
Uttara Falguni Nakshatra (12th Nakshatra)
Hasta Nakshatra (13th Nakshatra)
Swati Nakshatra (15th Nakshatra)
Anuradha Nakshatra (17th Nakshatra)
Mool Nakshatra (19th Nakshatra)
Uttarashada Nakshatra (21st Nakshatra)
Uttara Bhadrapada Nakshatra (26th Nakshatra)
Revati Nakshatra (27th Nakshatra)
In this, the first quarter of Magha Nakshatra and Mool Nakshatra along with the last quarter of Revati Nakshatra are considered inauspicious for Vivaha Muhurtham 2023.
Get Your Free Horoscope Compatibility Report
Unfavourable Nithya Yogas
Yogas
are a vital part of the birth chart, identified by the longitude of the Sun and Moon. In Indian astrology, there are 27 yogas, which is the number of nakshatras, revealing that there is a yoga for every nakshatra. Of the 27 yogas, 8 yogas are considered too inauspicious for the marriage event. They are:
Aligarh Yoga (6th Yoga)
Shool Yoga (9th Yoga)
Gand Yoga (10th Yoga)
Vyaghata Yoga (13th Yoga)
Vyatipat Yoga (17th Yoga)
Parigha Yoga (19th Yoga)
Indra Yoga (26th Yoga)
Vaidhriti Yoga (27th Yoga)
It is also noteworthy to know that if a person is born in unfavourable or inauspicious yoga, it does not mean that their life will be unpleasant. Bad yoga does not affect the other favourable positions in the birth chart.
Unfavourable Tithis
A Tithi is a lunar day. The Moon travels 12 degrees in one lunar day. There are 30
Tithis
 in a lunar month. Of them, the Chaturthi Tithi, Navami Tithi, and Chaturdashi Tithi are considered unfavourable for Vivaha Muhurtham 2023.
Unfavourable Karanas
A
Karana
is based on the Lunar day or what is called the tithi. The Karana is calculated as half the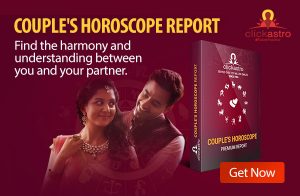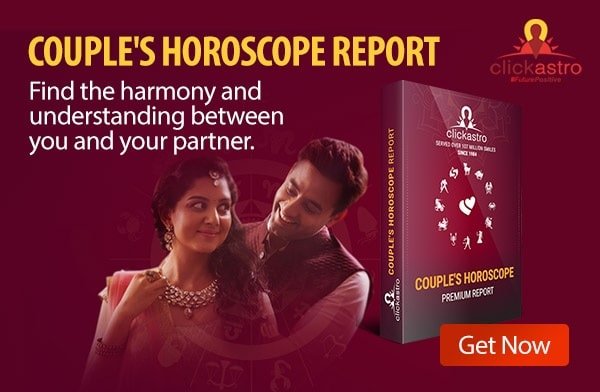 tithi. In astrology, there are a total of 11 Karanas; Bava, Baalav, Kaulav, Taitil, Gar, Vanij, Vishti, Shakuni, Chatushpad, Naag, and Kinshtughna. Of the 11 Karanas, the Vishti Karana, Shakuni Karana, Chatushpad Karana and Naag Karana are considered inauspicious for Vivaha Muhurtham 2023. Apart from this, common Panchanga shuddhi checks, the general astrological quality based on the horoscope for the moment is also analysed. Also, factors such as Solar and Lunar eclipses, Sankranti, and Sandhyakalam are considered. There are variations in regional practices for selecting Muhurtha for marriage. Certain Lunar months and Solar months are avoided in some regions. For example, in Kerala, the months of Karkitaka, Kanni, Dhanu, Kumbha, and the second half of Meena are considered inauspicious for marriage. If you're curious about your marriage date and what the stars have planned for your relationship, simply check
Clickastro's free marriage horoscope
for more insights.